Waste Dumped in the open at Curchorem, Garbage Tax Scam Exposed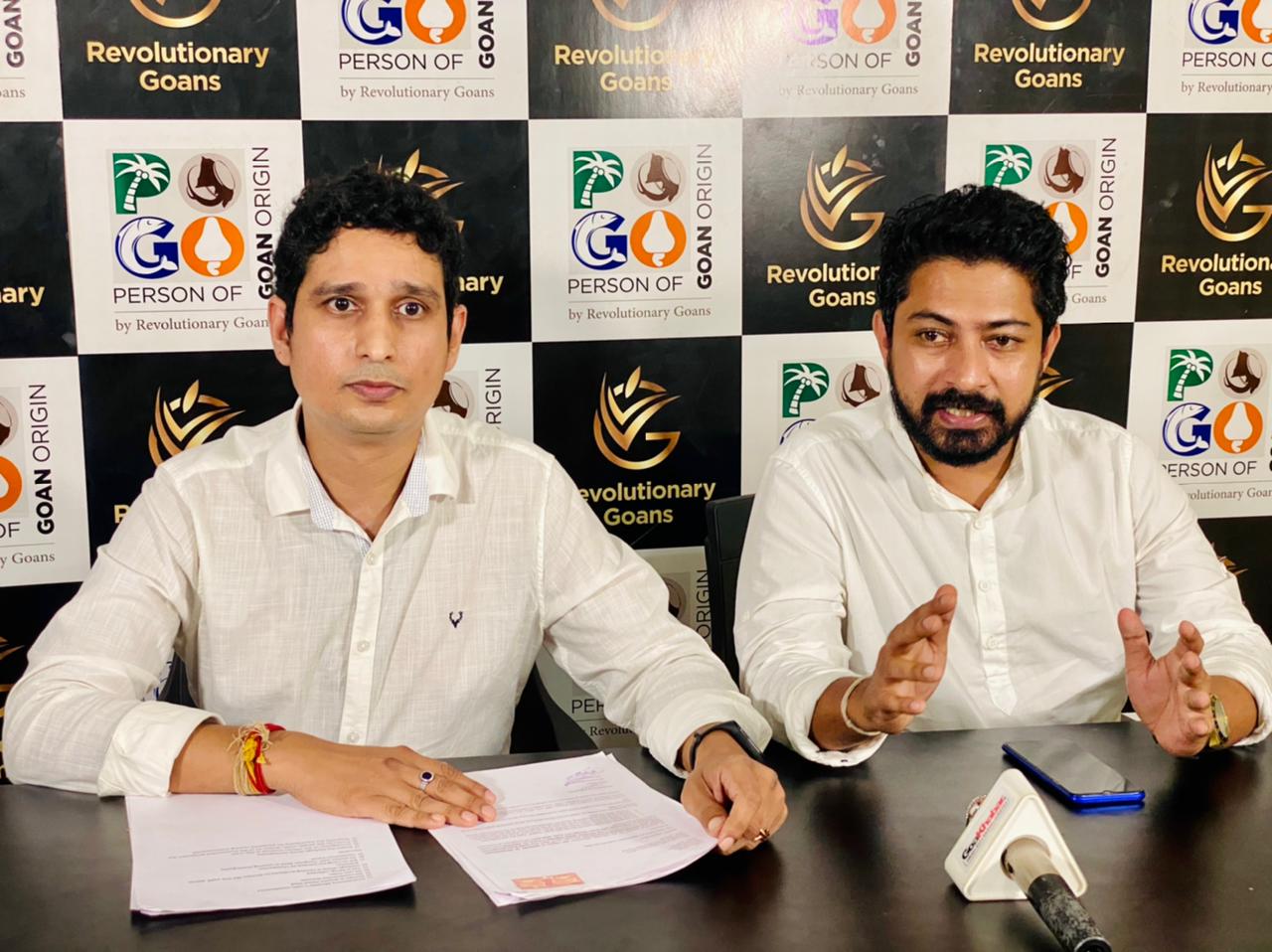 Panaji: Revolutionary Goans allege that despite the Curchorem Cacora Municipal Council collecting a whooping Rs. 30 lacs as garbage tax the waste collected is being illegally disposed in the open in a private forest.
The RG Supremo, Manoj Parab criticised the Environment Minister, Nilesh Cabral and the Municipality for the garbage issue and creation of another sonsoddo at Curchorem.
"Garbage is the main issue across Goa and despite the creation of the garbage ministry, making Goa a garbage free State seems to be a distant dream. Garbage can be seen on the roads, fields, hills, and rivers. This is total mismanagement by the municipality and local MLA who are unable to streamline the garbage collection and disposal, "said Manoj while addressing the media on Saturday.
The RG Curchorem Coordinator, Aditya Dessai filed an RTI seeking information on the garbage tax and details of the site where the garbage is being dumped. The RTI reply stated that the council was unable to search the files regarding the construction details asked.
"In the RTI I sought information on the dump site details, facility, map and other details of garbage tax. This was further forwarded to Goa Waste Management Corporation. In the reply it was highlighted that Curchorem neither has a dump site or waste management facility. While the Municipality was unable to produce details on the construction being carried out at the garbage dump site. They mentioned that the file was not traceable," said Aditya.
"Since the garbage is uncovered and also due to heavy rains, the water flows through the dump area in this private forest area and enters the river. The same water further flows into the fields causing harm to the water table. We demand that the garbage be immediately removed from the said site," he added.
There seems to be a strong nexus between the local MLA, Municipality and contractors as there is so much monetary involvement in the process of garbage disposal yet very minimal is done to discard the water efficiently. The taxes collected seem to be used for their own convenience. For the year 2019-20, the Curchorem Cacora Municipal Council has collected garbage tax amounting to Rs. 29 lacs odd. In 2020-21, they collected 30 lacs in the form of tax.
Sadly, several municipal bodies in Goa are dumping waste into landfill sites, which are overflowing their capacity and polluting the surrounding land, groundwater and air. Waste is being dumped or rather thrown in the 'backyards' of smaller towns, suburbs and villages.
Revolutionary Goan demand an investigation to be carried out of the involved officers. The Environment Minister and municipality need to be taken to task for illegally dumping piles of garbage in the private forest area. What is the garbage tax utilised for if there is no proper garbage disposal. Disqualification of the Curchorem municipality and prosecution under section 15 of the Environment protection Act.