BJP Must make its stand clear on compensation to families of Covid Victims: Arch. Tulio De'Souza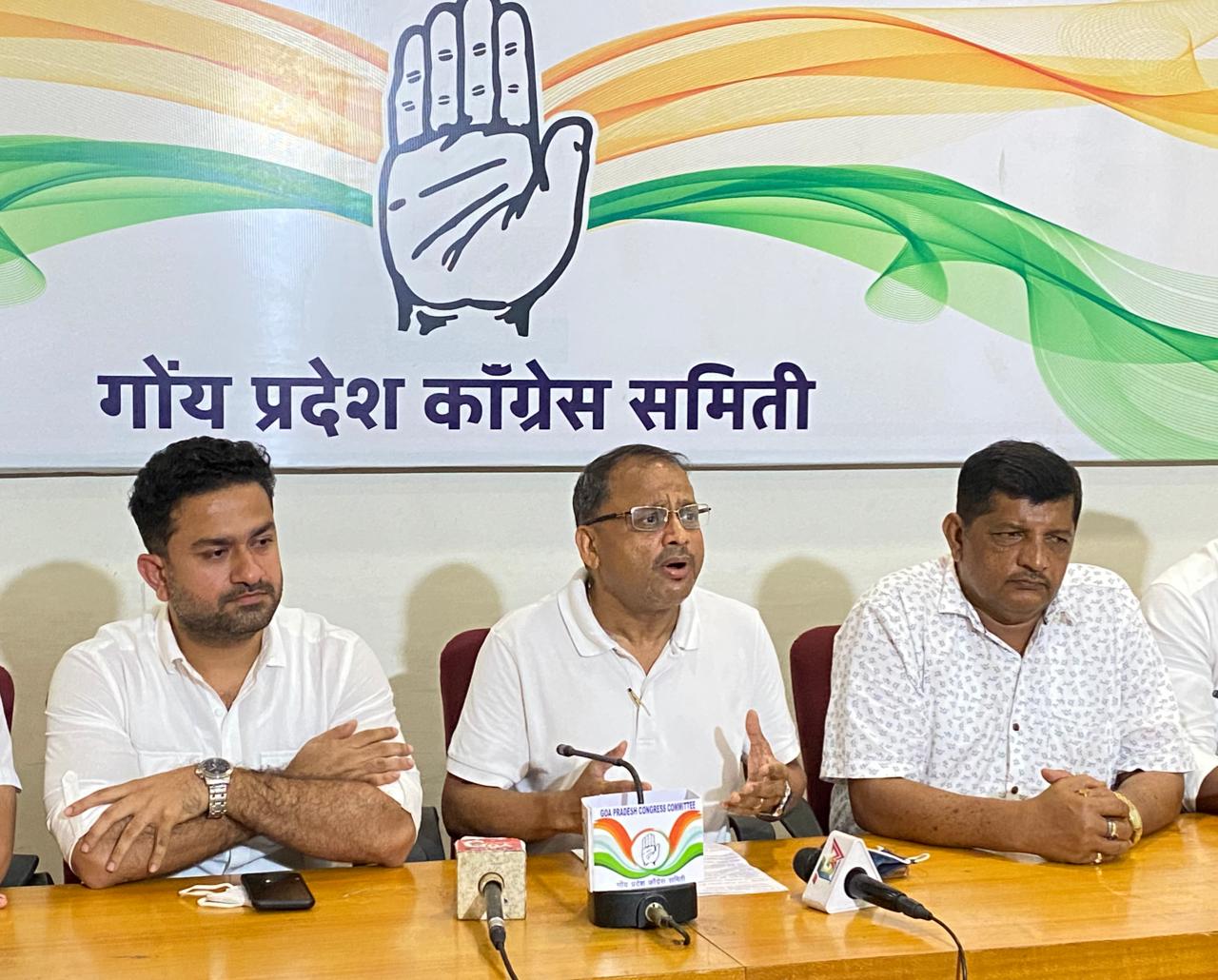 Panaji – The shameless BJP Government in Goa which is soleley responsible for the Covid Deaths is now trying to get political mileage by organising event of distributing Ex-Gratia amount of two lakhs to the families of those who were actually murdered by the Chief Minister Dr. Pramod Sawant led Government.
We demand that BJP Government must come clean on the comensation to the families of Covid Victims who were forced to die due to complete mismanagement of the government stated GPCC spokesperson Arch. Tulio De Souza.
He addressed a press conference at Congress House along with GPCC Vice President Babi Bagkar, Youth Congress President Varad Mardolkar, Youth General Secretary Archit Naik & St.Andre Youth President Saish Aroskar, Dattaram Pednekar and Corporator Joel Andrade.
Goa has reported almost 3299 deaths till date. Almost 400 patients died due to shortage of Oxygen at GMC. These figures are likely to go up as the failed government adds up to the numbers later on as happened on past many occasions claimed Tulio De Souza.
We strongly condemn the act of the Chief Minister Dr. Pramod Sawant who shamelessly clicked his photographs while handing over cheques of ex-gratia amount to the Covid victims. The "Aapda Me Avasar" mindset of BJP Government is nothing but to seek publicity from pains of the people charged Tulio De Souza.
Congress Government is confident of forming Government in 2022. We will ensure to give employment opportunity to the keen of Covid Victims; especially those children who have lost their parents due to Covid.
BJP Government made "Business of Peoples Sickness" by politicising "Tika Utsav". They made fortunes from hoarding of essential commodities during Lockdown. Government was forced to stop use of Ivermectin tablets as prophylaxis treatment after Congress exposed Rs.22.50 crores scam said Tulio De Souza.
Congress Party is united and getting strengthened at the grassroot level. There are some elements who are trying to dent the image of the Party. But we will not allow such elements to harm Congress said Babi Bagkar.
Replying to media questions on humiliation of former CM Luizinho Faleiro by Congress now, Arch. Tulio De Souza said that Luizinho Faleiro is a senior leader who became Chief Minister, Party President, AICC General Secretary. He further said that Luizinho Faleiro is also appointed as Chairman of Election Co-ordination Committee. Above all Faleiro himself has made a statement in section of media that he was never humiliated.
Arch. Tulio De Souza said that Party High Command will take appropriate steps with regards to statements by some Congress office bearers.