02 arrested for attempt to murder by Mapusa Police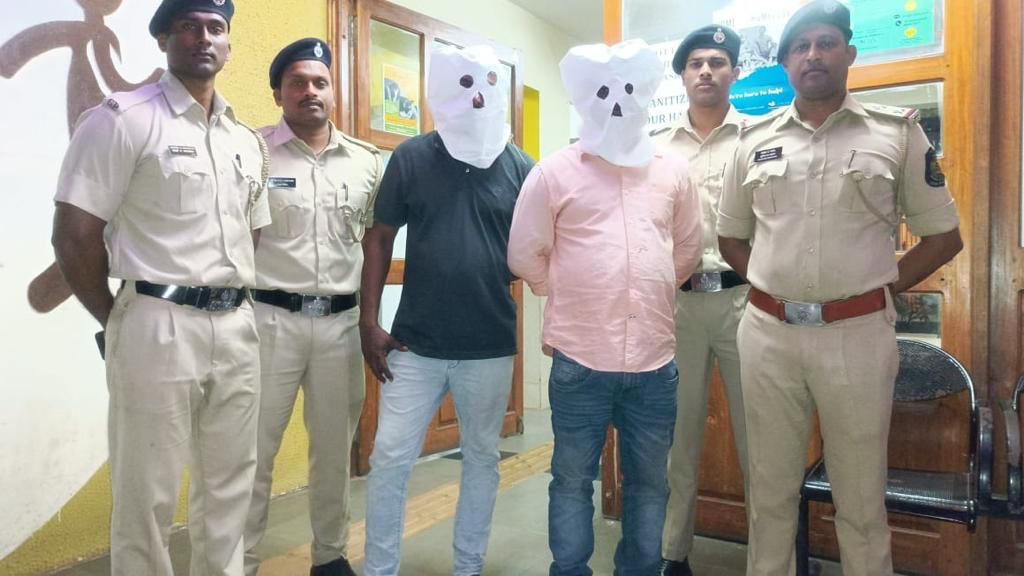 Panaji: Mapusa police have arrested 02 accused persons for attempt to murder.
As per SDPO Mapusa a complaint was lodged by Mr. Brijesh Shirodkar R/o Candolim informing that when he and his father Mr. Chandrakant Shirodkar had gone to Mapusa KTC bus stand at 04;00 pm 02 persons parked his scooter ahead of thier car and blocked thier way. When the 02 persons were questioned they assaulted him and his father with knife causin multiple injuries on vital parts and further threatened them with dire consequences to kill.
A team was formed during which both accused persons Mr. Sameer Pednekar and Mr. Suresh Kumbhar both R/o Khorlim Bardez Goa were arrested under sections 341, 504, 307, 506(ii) IPC R/w 34 IPC.
Further investigation is in progress with Pi Paresh Naik under supervision of SP Shobit Saxena and SDPO mapusa Jivba Dalvi