Initiate process to get GI tag for Goan Cashew, Vijai Sardesai writes letter to Chief Secretary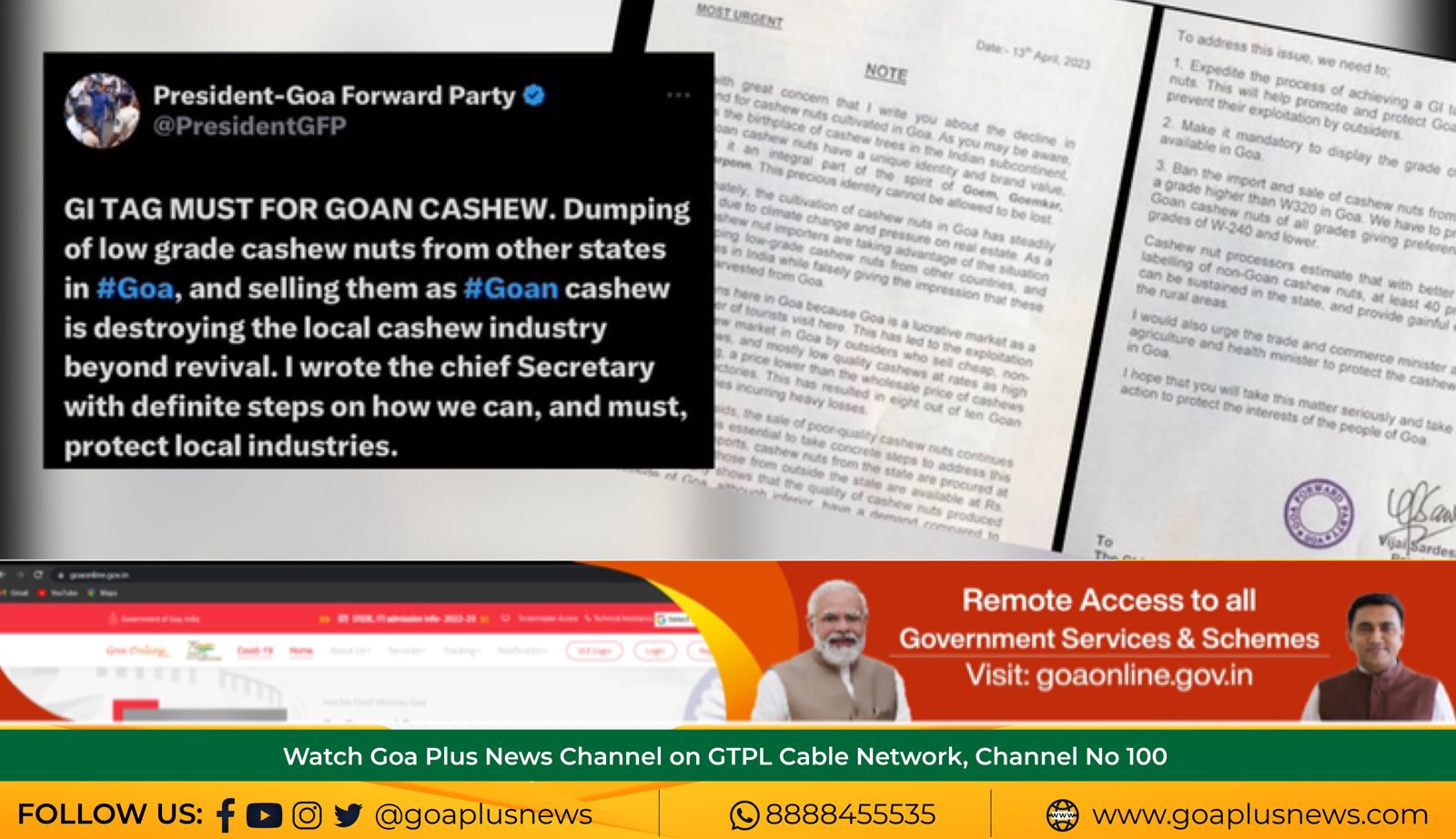 Panaji: Goa Forward president Vijai Sardesai has demanded that cashew nuts of Goa should be declared GI tag to protect Goa producers due to low quality cashew nuts imported from outside the state.
Sardesai has written to Chief Secretary Punit Kumar Goyal to protect local industries. This time, he has demanded that the process of obtaining GI tag for Goa's cashew nuts should be expedited.
A GI tag is required for Goa cashew nuts. Sardesai regretted that the local cashew industry is being destroyed by bringing low-quality cashews from other states to Goa and selling them as Goa cashews.
Sardesai stated in the letter, "The process of obtaining GI tag for Goa cashew nuts should be expedited. This tag will help promote and protect Goa's cashew nut industry thereby preventing exploitation by outsiders," he said.
Make it mandatory to display the grades of cashew nuts available in Goa and ban the import and sale in Goa of cashew nuts from other states with grades higher than W320. He said that we want to promote GI tagged Goa nuts of all grades with priority given to W-240 and below grades.
It will also request the Agriculture and Health Ministers along with the Trade and Commerce Ministers to protect cashew nut industry in Goa. I hope that you will take this matter seriously and take appropriate action to protect the interests of the people of Goa," said Sardesai.
Changing climate, lack of crop protection measures, invasion of wild animals, lack of favorable environment for the crop, unseasonal rains have reduced cashew yield and increased the rate of death of old trees. Due to this, Sardesai has pointed out that the economic calculation of the cashew crop of the gardener class has also deteriorated.