Weather Update: Heavy Rainfall and Strong Winds Expected in Goa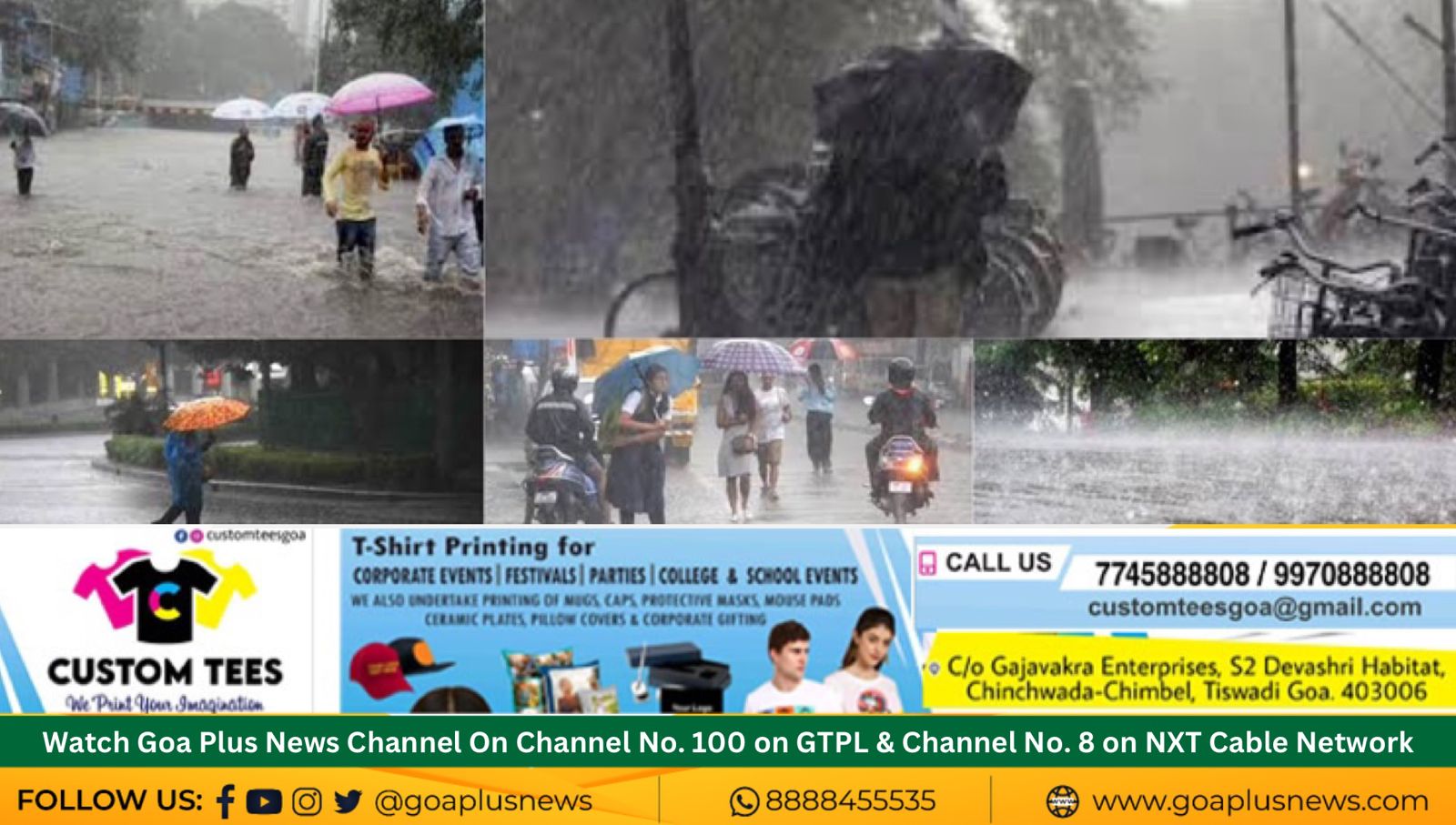 Goa: The India Meteorological Department (IMD) has issued a weather warning for Goa, indicating heavy rainfall and strong winds in the region. The Meteorological Centre in Goa has provided the latest updates and forecasts for the state.
According to the IMD's report, heavy to very heavy rainfall is anticipated in various districts of Goa. In North Goa, heavy to very heavy rainfall is likely at a few places, while South Goa may experience heavy rainfall at isolated places. These weather conditions are expected to persist over the next few days.
Additionally, fishermen along the Maharashtra-Goa coast are advised to exercise caution as squally weather with wind speeds ranging from 40-65 km/h is predicted during specific time periods. Fishermen are advised to refrain from venturing into the sea during these periods to ensure their safety.
The weather warning also mentions potential impacts such as short-term waterlogging, flooding in low-lying areas, damage to weak structures, disruptions to municipal services, congested roads, and rough sea conditions. Residents are urged to stay updated with the latest weather forecasts and warnings provided by the IMD.
To access location-specific forecasts and warnings, the public is encouraged to download the Mausam app for general weather updates, the Meghdoot app for agricultural advisory, and the Damini app for lightning-related information.
The Goa State Disaster Management Authority has also issued a public interest statement urging people to avoid flood-prone areas and to contact the respective control rooms in case of emergencies. Control Rooms: State 08322419550, North Goa 08322225383, South Goa 08322794100.
For further details and the latest weather updates, visit the IMD Goa website at https://mausam.imd.gov.in/goa/. Stay informed and take necessary precautions to ensure your safety during this period of inclement weather in Goa.