United Sports Club's Football tournament kicked off in Mardol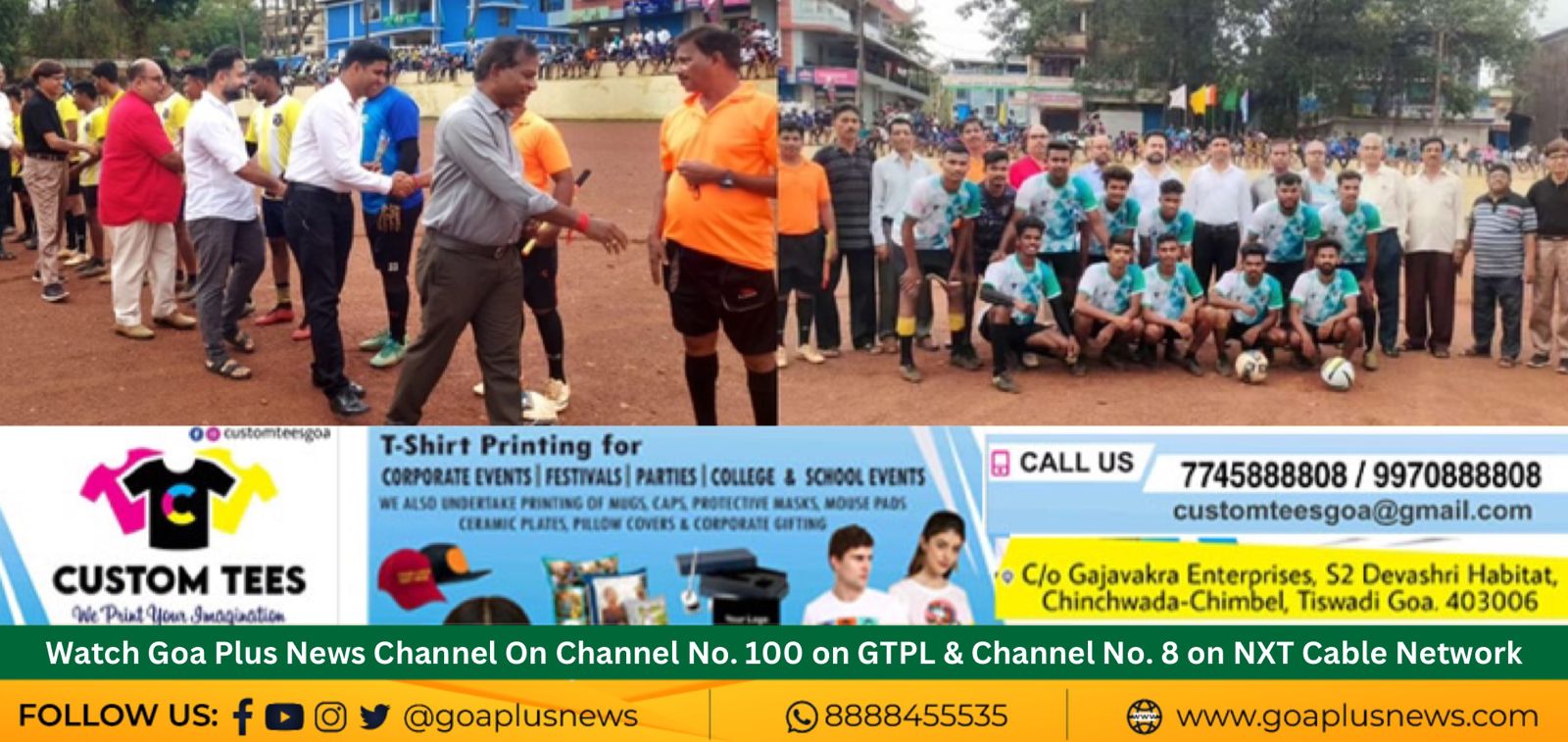 Ponda, 19 June: The football tournament organised by United Sports Club-Mardol has been kicked off on Sunday.
Around 32 teams are participating in this tournament, which will take place till month of August.
The inaugural match was fought between Keri United-Keri and Brahma FC Betki-Marcel. More than two thousand football fans were present on the occasion. FC Betki snatched the victory, while Keri United were announced as runners up.
Veling Zilla Panchayat member Damodar Naik was the Chief Guest, while Mardol Police Inspector Mohan Gaude was the special invitee.
Speaking on the occasion Damodar Naik congratulated the club for organising the football tournament. "Sports activities keeps us physically fit and I am happy that youths are taking keen interest to organise tournaments," he said.
"We need to encourage our youths in sports field and foster their talent, so they can play at national and international level," Naik said.
USC President Adv. Varad Mardolkar while welcoming said that it is annual event, which club organise with support of participating teams. "We Goans, who are football lovers, participate in large number and make the tournament successful," Mardolkar said.
Mohan Gaude speaking on the occasion appreciated the efforts of the club and said that playing football is the best medium of keeping fitness. "It is good that through this initiative, the youths from various clubs are participating," he said.
Dr. Datta Bhat- Vice President, Dr. Ghanashyam Mardolkar Chairman of USC Building Committee, Raj Mardolkar-Jt. Secretary, Shubham Mardolkar- Treasurer, Subhash Naik- Jt. Treasurer, Aniket Naik- Sports Secretary, Executive Members -Dinesh Naik, Gajanan Gaude, Mahesh Mardolkar, Prakash Kotharkar, Santosh Gaude, Magan Borkar, Sushant Velingkar, Chandrakant Gaude, Vijayshyam Mardolkar, Manoj Naik and Saish Naik were present.
Nilesh Nagvenkar secretary compered the program, while Shekhar Naik proposed vote of thanks. Dinesh Borkar was referee for the first match, while Aniket Naik and Deepak Jalmi were lineman.