Government of Goa Declares Holiday in Schools Due to Heavy Rainfall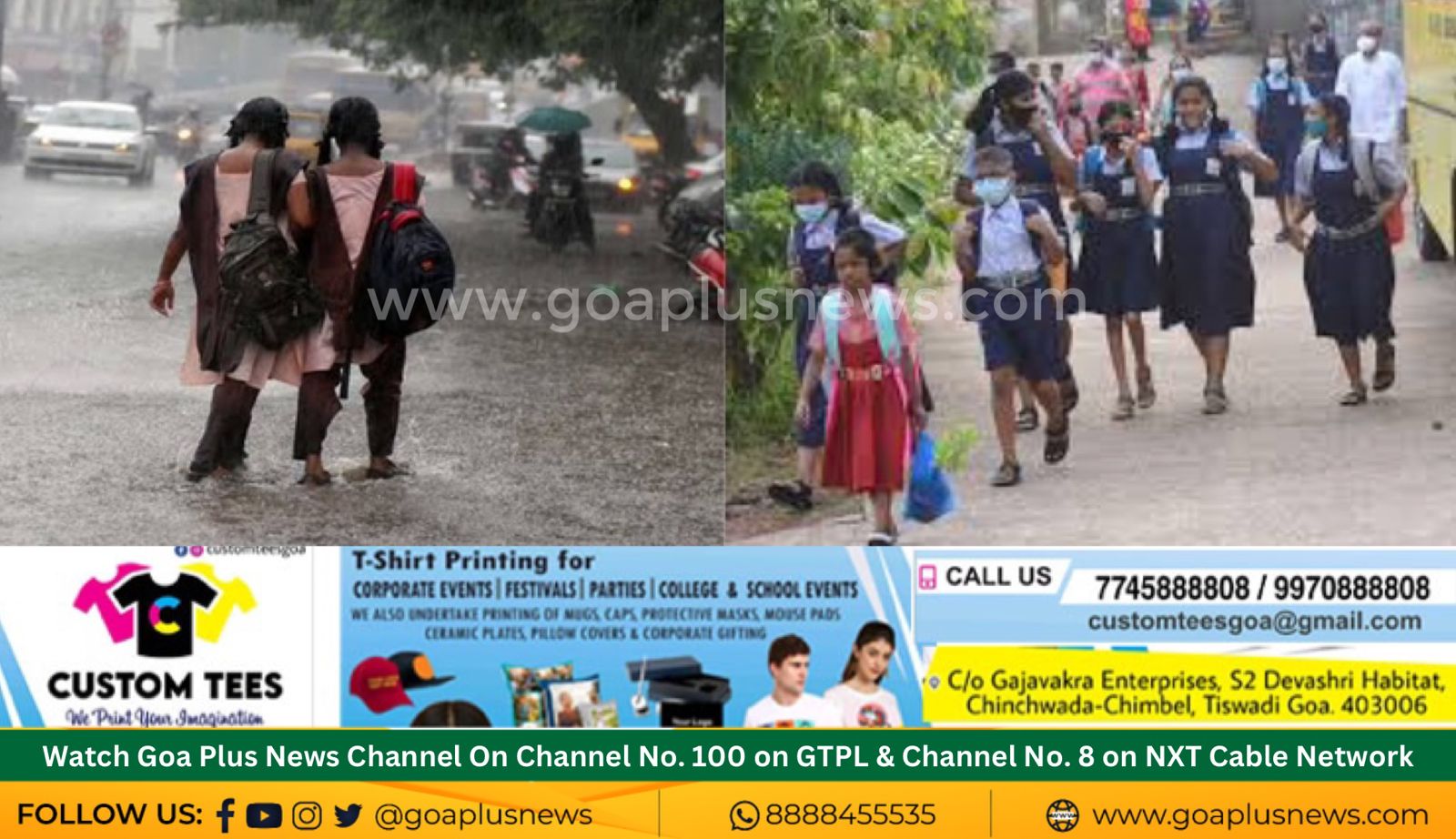 Panaji: The Directorate of Education, Government of Goa, has issued a circular declaring a holiday for all schools in the state on July 6, 2023. This decision has been made in light of the incessant rain and the alert issued by the Indian Meteorological Department, Goa center, forecasting heavy to very heavy rainfall and extremely heavy rainfall over the state.
The primary concern behind declaring the holiday is to ensure the safety of young children attending schools. The competent authority has taken this step to mitigate any potential risks associated with the heavy rainfall.
In a separate statement, the Goa State Disaster Management Authority has also advised people to avoid venturing into flood-prone areas. Contact details for the Control Rooms have been provided in case of emergencies. Control Rooms: State 08322419550, North Goa 08322225383, South Goa 08322794100.
The Directorate of Education emphasizes the importance of prioritizing the well-being of students and urges everyone to stay updated with further announcements and take necessary precautions during this period of inclement weather.
Please note that the holiday applies to all government, government-aided, unaided primary, secondary, higher secondary, and special schools in Goa.