Goa Tennis Ball Cricket Association Announces U/17 Sub Junior Boys and Girls Teams for 28th National Championship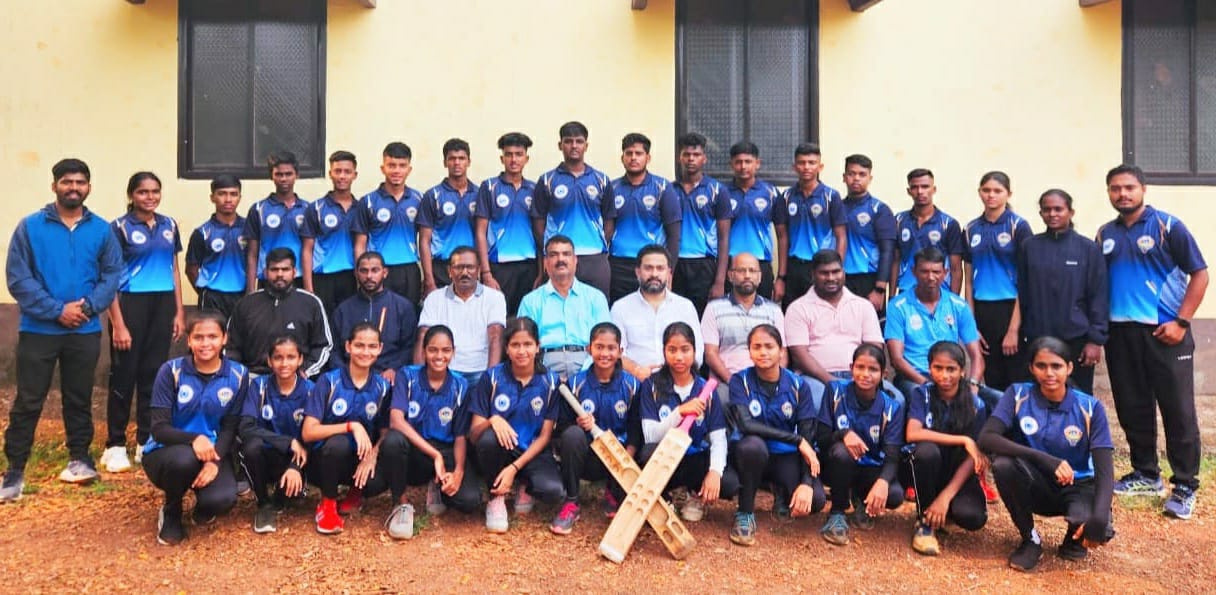 The Goa Tennis Ball Cricket Association has officially declared the roster of young talent for the upcoming 28th sub junior U/17 National Tennis Ball Cricket Championship, scheduled to take place in Dondaiche, Dhule, Maharashtra from November 3rd to 6th, 2023.
In the girls' category, the selected players are as follows: Tanisha Naik, Saista Kulpat, Shreya Dhauskar, Sonakshi Prabhugaonkar, Dikshita Sawant, Gizelle Fernandes, Sejal Malik, Shravani Pednekar, Kalpavi Gaude, Tanaya Gaude, Anuja Gaude, Mithila Pagi, and Sanika Gaude.
For the boys' team, the chosen players are: Pratik Gaude, Saiesh Naik, Viraj Tari, Tushar Naik, Omkar Patil, Saeesh Kerkar, Nishad Pagi, Shubham Velip, Saroj Thakur, Chaitanya Gaude, Pratik Lamani, Saurav Gaonkar, and Tanish Bhandari.
A formal send-off event was organized for these teams on October 31st, 2023, at Mardol, Goa, commencing at 3 pm. The ceremony was graced by the presence of distinguished individuals, including Manoj Mardolkar, Former DYSP, Goa Police, Adv. Varad Mardolkar, President of United Sports Club, and several other notable personalities, like Nilesh Nagvekar, Kirtan Vaiz, Haresh Parsekar, Nilesh Naik, Ajjnkya Naik, Ramdas Varak, Sandip Navik, Siddhi Chari, Pranay Gaonkar, among others. This marks the beginning of an exciting journey for these young cricketers as they gear up to represent Goa on the national stage.