Union Budget 2022-23 : " A completely failed Economic Planning towards the Country's growth" – Amit Patkar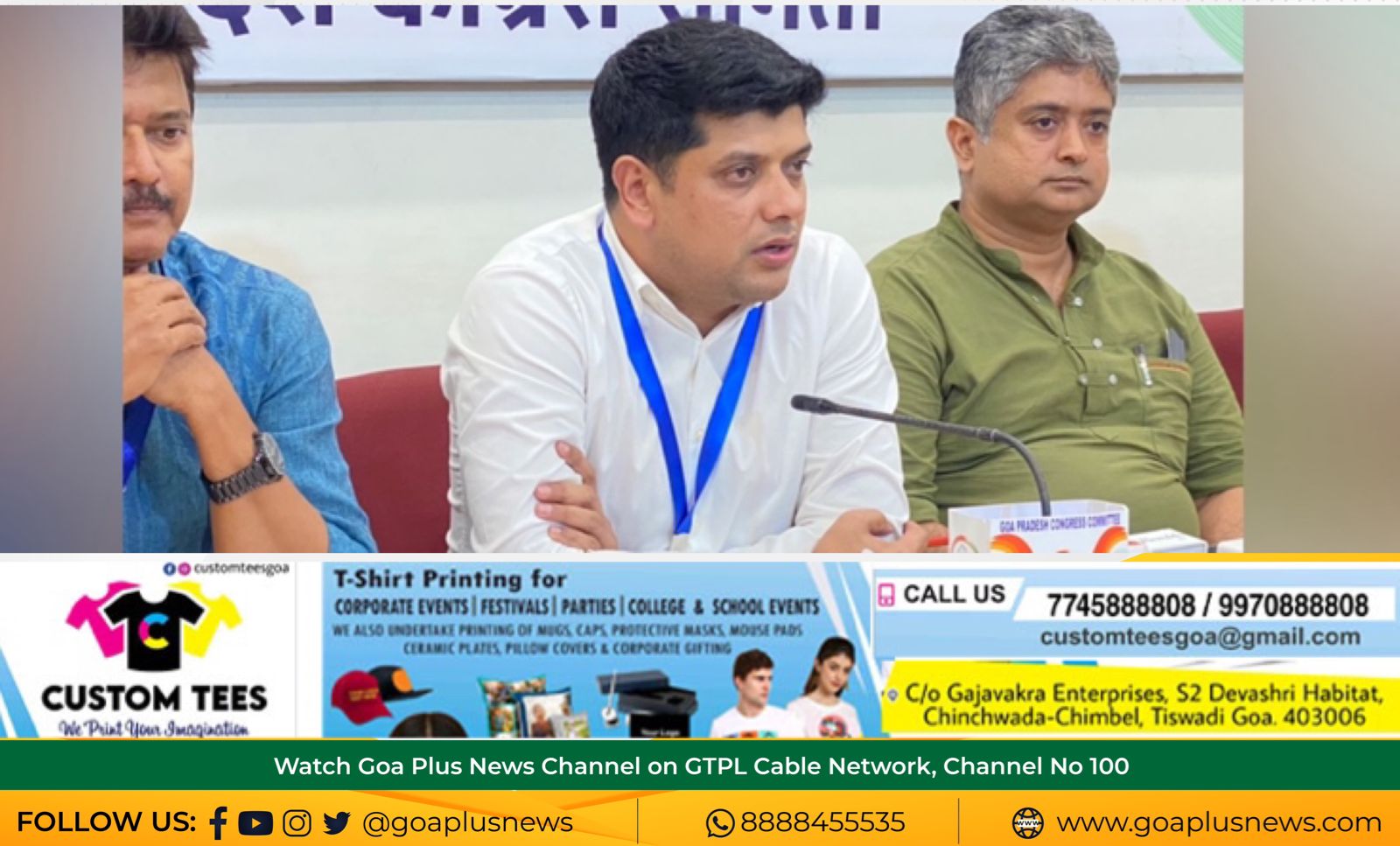 Panaji: Union Budget presented by the BJP Government is part of its propoganda machine with an eye on upcoming Assembly Elections is some States. People are struggling to earn some Income and this insensitive Government which is anti-poor has once again played a jumla by giving tax exemption to only one section. Poor, Unemployed and Marginalised Sector will continue to struggle.
Union Budget 2022-23 : " A completely failed Economic Planning towards the Country's growth". There is no tax reduction in every field except the first time income tax slab bracket of 3 lacs. There was no reduction in indirect taxes. The Government failed to reduce the Gabbar Tax in form GST towards the citizens of this country. The common people of the country are troubled and bleeding with the Exuberant GST slabs on daily consumable items like milk, food products, groceries, medicines etc. Current government is not meant for the common Indian and unable to understand their pain. This Budget is not for the poor but instead to the Few Rich lobby who control India at the moment. "May be its give back time to Modis Crony capitalist friends before the General Elections next year said GPCC President Amit Patkar"
There was no road map for the whopping increase in unemployment rate and inflation. The budget has not mention how it will control both the rising factors which are troubling every Indian today. The youth of the Country is broken today after the budget because the Government either doesn't understand their problem nor has a road map of tackling the Unemployment rate.
Also the farmer & every housemaker is troubled today after the budget as Govt is clueless in how to reduce the fuel prices. Reduction in fuel price would had direct proposition on Price rise and inflation.
Speaking on Goa Amit Patkar said that Central Government always neglects and disown Goa. During his speeches in Goa Mr Modi always give big assurances but forgets as soon as his aircraft leaves Mopa airport. There was no mention of any Tourism package or relief for the stakeholders who are still struggling to recover from the hit of Demonetisation and COVID Pandemic. Goa is highly dependent on fishing industry but there was no mention of any schemes or boosting the industry and making Goa as a World renowned Fish export destination. The stakeholders from Mining industry are still in dark about their fate in the mining industry. Neither the State nor Central Govt has any clarity nor road map for the security of the lakhs of workers who were working in the Mines. This Govt is ruthless towards the concerns of Goa and Goans.
Overall this budget has proven that this Propaganda Machine BJP Government is good only to make fake noise in social media and not hear the voice and genuine concerns of India and Indians. Amit Patkar conveyed his displeasure towards the Union Budget presented by the Modi Government