Nothing for Goa in the budget, Goans are being treated like 3rd class citizens by the BJP Govt, Decennial Exposition of our Patron Saint has been ignored by the central government – Girish Chodankar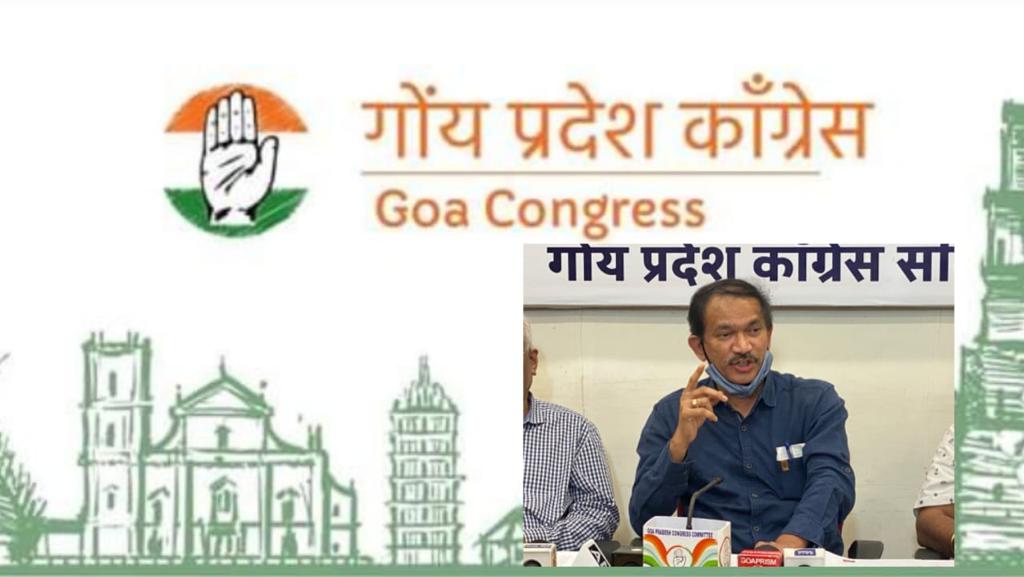 Panjim:- Reacting on Union budget, former GPCC president Girish Chodankar strongly criticised the budget and claimed that Union Finance Minister Nirmala Sitaraman has forgotten about state of Goa as no allocation of funds made specifically for Goa.
He said, Ignored ailing tourism and mining industries and DECENNIAL EXPOSITION OF THE PATRON SAINT OF GOA ST FRANCIS XAVIER. Budget has proved that we are not even in second class citizens for Central BJP Government.
While elaborating further he said, there is nothing specific for Goa to bail out local economy hit hard by the pandemic and closure of mining and setback in tourism. Goa is being given a third class citizens treatment. Since central assistance has dried up the BJP Government here is burdening people with higher water and power rates.
Biggest disappointment is in cultural and heritage sector as the world famous city of Old Goa is suffering without central assistance. The secular Goans feels humiliated because the central government has forgotten to give a special heritage conservation and tourism package in view of DECENNIAL EXPOSITION OF THE PATRON SAINT OF GOA ST FRANCIS XAVIER. This shows that BJP govt at centre and in state has deliberately ignored the exposition of our Goencho Saib which proves definite discrimination in the release of funds. Therefore this budget is an anti minorities budget said chodankar.
Chodankar said Central government has completely neglected the plight of thousands of seafarers of Goa who lost their jobs during pandemic.
The central government was expected to give special support to restore the 2000 kms long Khazan bundhs without which one third of state would get flooded but it has completely ignored the misery of thousands of Khazan farmers in Goa thus proving that Goans are being treated as third class citizens claimed Chodankar.
He further claimed that the Pharma industry in Goa is completely disappointed with the budget despite making excellent contributions in export sector.
He said, there is no provision to shift coal imports from Marmagoa Port authority MPA and give sufficient funding support to Marmagoa Port authority to convert the harbour for import and export of non polluting goods and services. The complete neglect of MPA shows that it has been abandoned and orphaned by central government which is not bothered about heavy air pollution due to cancer causing coal dust in Marmagoa taluka.
Chodankar expressed disappointment that the total neglect of Goa in the budget despite a MP from Goa being a central minister gives enough reasons for voters to defeat both the BJP candidates in coming Loksabha elections.