Tika Utsav Across State on June 5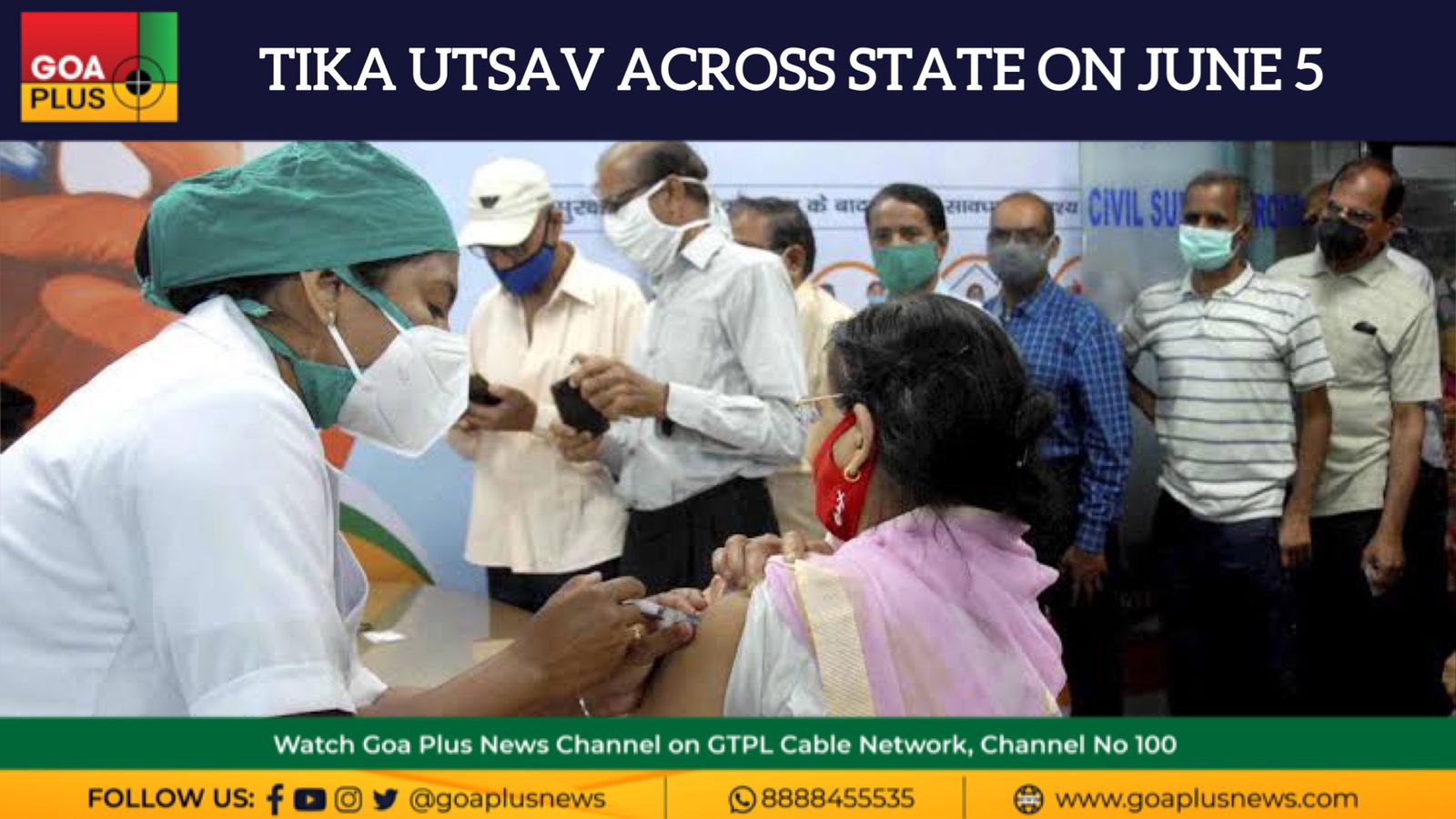 Panaji: The Govt. of Goa will conduct 'Tika Utsav' on Sunday 5th June, 2022 at various Centers across the State. The Tika Utsav will be conducted as a precautionary step to accelerate coverage and protection of all beneficiaries.
Total due beneficiaries for precautionary dose vaccination in Government CVC are 1,38,812. Health Care Workers, Frontline Workers, Citizens above 60 years of age, and others who are fully vaccinated with two doses & have completed 9 months (39 weeks) after 2nd Dose, as per Co-Win records are eligible to take precautionary dose.
The eligible beneficiaries can get the precautionary dose at any Government CVC Free of Cost.
During the Tika Utsav, vaccination sessions will be held at sites which are close to beneficiaries such as Panchayats, Schools, Community Halls, etc.
Department of Women & Child Development, Panchayat, Police, Schools, Local Religious Leaders, NGOs, Rotary , Lions Club to co-ordinate and contribute to make it a success.
The State Govt had conducted such Tika Utsav before, which had received overwhelming response. The proposed Tika Utsav will help to accelerate coverage and protection of all beneficiaries.
Chief Minister, Dr. Pramod Sawant has appealed all the eligible beneficiaries to avail this opportunity and get themselves vaccinated.