Manipal Hospitals, Goa, receives prestigious state award at Raj Bhavan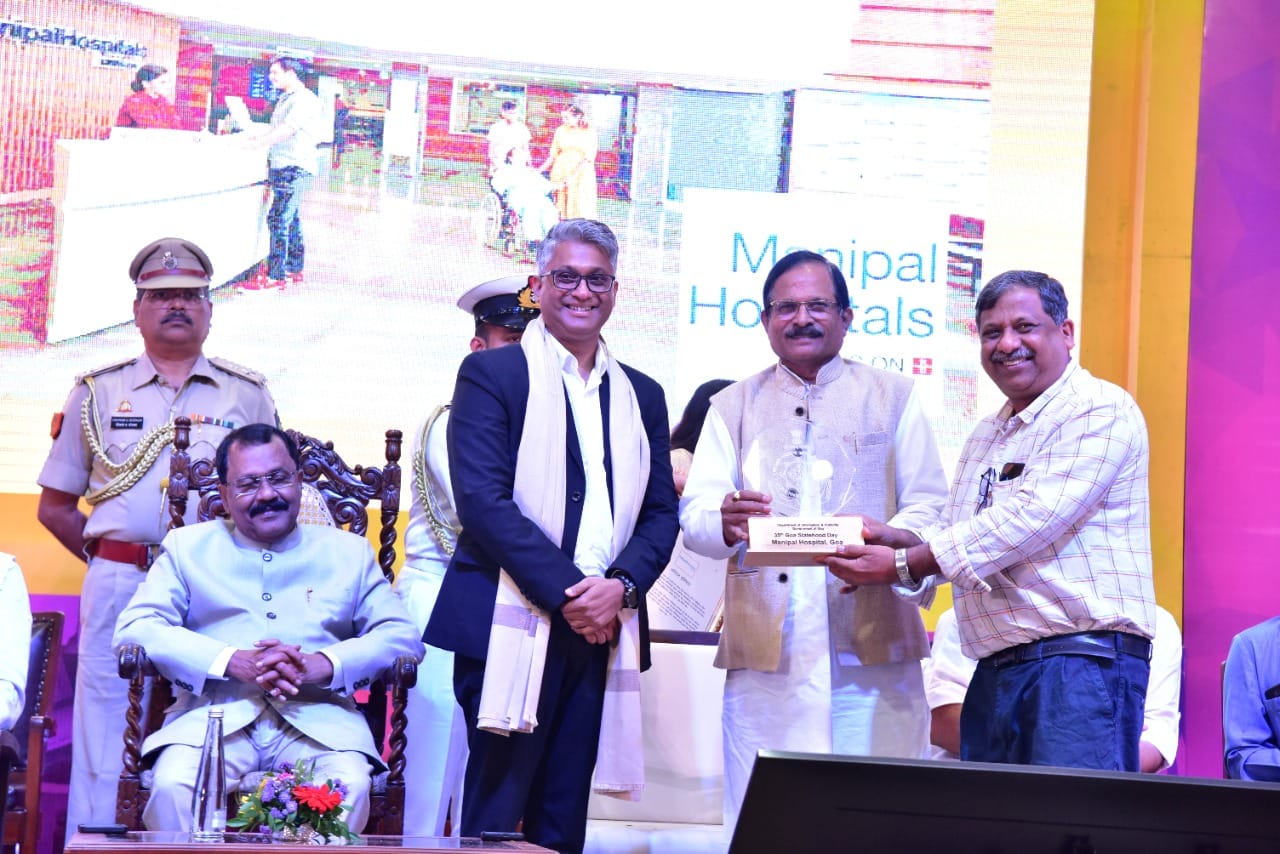 Goa, 1st June 2022: Manipal Hospitals, Goa, received a prestigious state award at the Raj Bhavan in the presence of Honourable CM, Shri Pramod Sawant, Honorable Governor, Shri P.S. Sreedharan Pillai, and all the Cabinet ministers of the state on 31st May 2022 on the occasion of the 35th Goa statehood day.
The Honorary degree was presented to Manipal Hospitals, Goa, as a leading institution in health care and in recognition of the hospital's social contribution to the progress and development of the state.
On the occasion, Mr. Surendra Prasad, Hospital Director, Manipal Hospitals, Goa, said, "It is an honor to receive the prestigious state award in recognition of our services and efforts to the citizens of Goa. We aim to continue working as an efficient entity and deliver quality healthcare across the state."