AAP delegation wishes Archbishop of Goa on his election as Cardinal.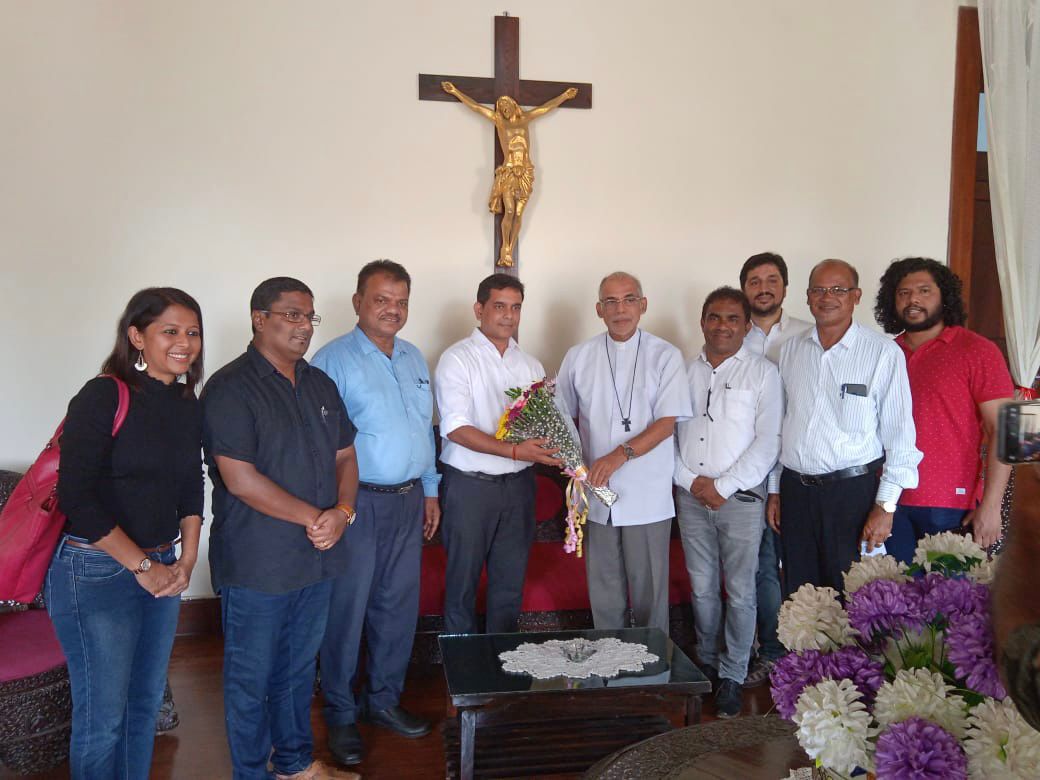 A delegation of Aam Aadmi Party consisting of its MLAs and office-bearers called on the Archbishop of Goa, His Eminence Fr. Felipe Neri Ferrao, at his residence in Altinho.
Led by State President Adv. Amit Palekar and MLAs Engr. Cruz Silva and Capt. Venzy Viegas and ex-Minister Mahadev Naik, the delegation congratulated Fr. Ferrao on his elevation to the rank of Cardinal by Pope Francis on Sunday.
The Archbishop received the delegation warmly, and expressed his happiness that the newly-elected MLAs of AAP have been taking up good initiatives for the benefit of the people. Fr. Ferrao also stated that he was pleased to hear of the good work being done by the AAP Govt in Delhi, especially in the field of education, and hope that some of the improvements could be replicated in Goa's schools as well.
"We came to wish His Eminence Fr. Felipe Neri Ferrao on the joyous occasion of his elevation as Cardinal, and to seek his blessings in our mission to protect the land, the environment, and the identify and culture of Goa", Adv. Palekar stated.
Other members of the delegation included National Vice-President of AAP Youth Wing Cecille Rodrigues, Vice-President Valmiki Naik, Minority Wing President James Fernandes, and General Secretary of Campaign/Coordination Francis Coelho.