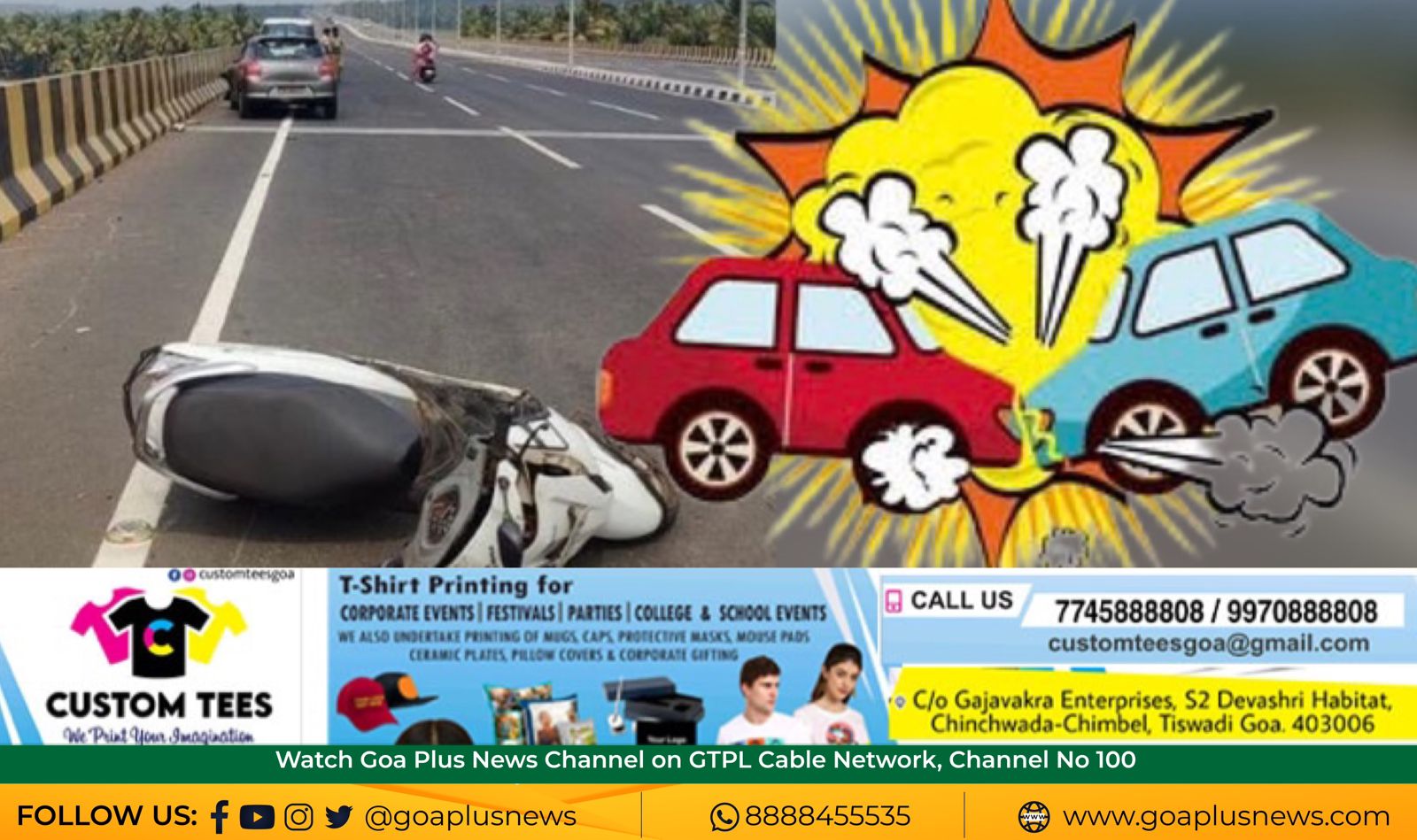 Panaji: The State is going through a difficult phase in terms of road safety as over 45 persons have lost their lives since the beginning of this year.
Over 400 accidents within 50 days indicate either indiscipline on the road, lack of enforcement, or poor road structure /engineering.
A while ago, the new Zuari Bridge witnessed its second accident and first fatal since its commissioning in December 2022. Two-wheeler rider Rosario D'Souza died on the spot while his wife, a pillion rider sustained serious injuries. The rent a cab, which was being recklessly driven by a tourist banged into the bike resulting in accident.
This is the third fatal accident within three days in the jurisdiction of Verna police.
Earlier this week, four deaths in five accidents rocked the State which records over 15 lakh vehicles plying on the streets daily.
The Goa police also released a video on its official Twitter handle cautioning people to ride/drive safe.