Sawant's claim of 100% Har Ghal Jal is a bigger lie than 100% ODF claim: AAP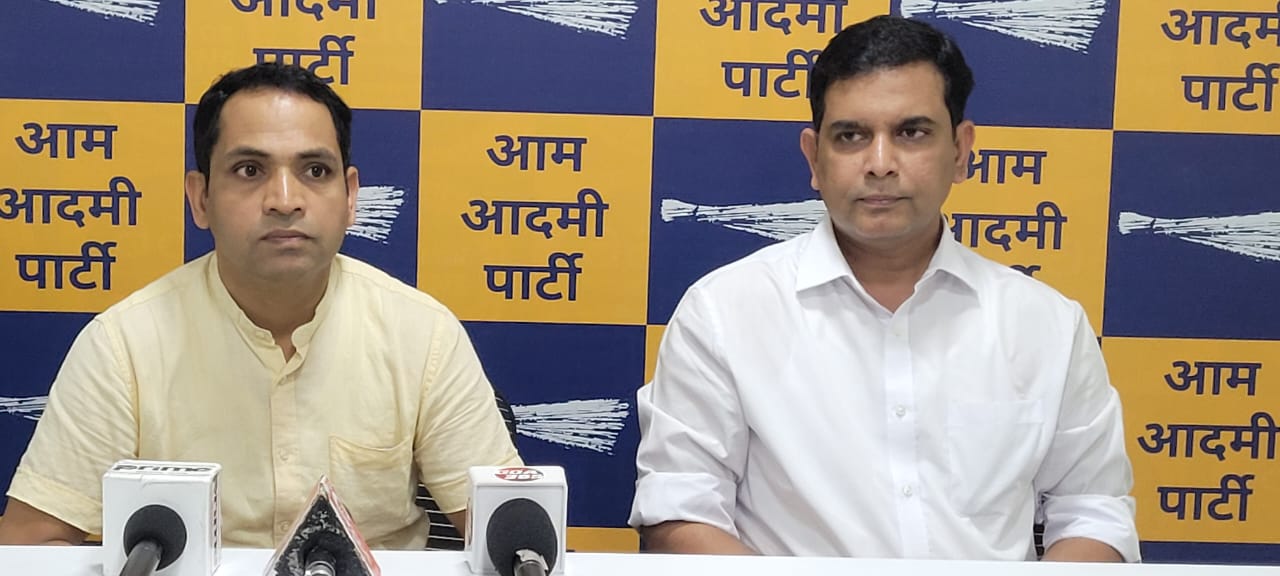 Panaji- Aam Aadmi Party slammed the CM Dr. Pramod Sawant for claiming that Goa has been certified as the first state to achieve Har Ghar Nal. Stating that Goa is not even 100% Har Ghal Nal (tap in every house), State president Adv. Amit Palekar said there is no question of Goa having 100% Har Ghal Jal (water in every house).
"Sawant should stop fooling the people of Goa with empty announcements. All over Goa there are villages and colonies with no piped water connection. And even where pipes have been laid, there is no water supply. Every week there is a protest somewhere in Goa by citizens aggrieved over lack of water supply. BJP is only rubbing salt in peoples wounds with such hollow claims. This is a bigger lie than the one on which Sawant claimed Goa was 100% open deprecation-free last year.", Palekar stated.
Revealing a graph from the "Har Ghar Jal" website of the Central Govt , Palekar said the BJP Govts own data shows that the 2.63 lakh households claimed to have been provided piped water in yesterdays announcement, were already claimed in September 2020.
"As per the Modi Govt's own website, not a single house in Goa was added to a piped water network since September 2020, so what exactly is this sudden announcement for? With nothing to show in terms of actual work, the BJP Govt has become an "Event Management Sarkar". Instead of being ashamed of their incompetence, the Govt is splurging more taxpayer money on celebrating non-achievements with fake utsavs and placards and publicity. This is all propaganda, and people are starting to see through it", Palekar said.
Palekar invited Sawant to join him for a short drive in any taluka of the CM's choice in Goa, and he would show him multiple areas where people are still thirsting for water. Palekar said the Aam Aadmi Party is documenting these locations, and will expose the tall claims of the BJP Govt soon.