RSS-BJP leaders join Congress to save Goa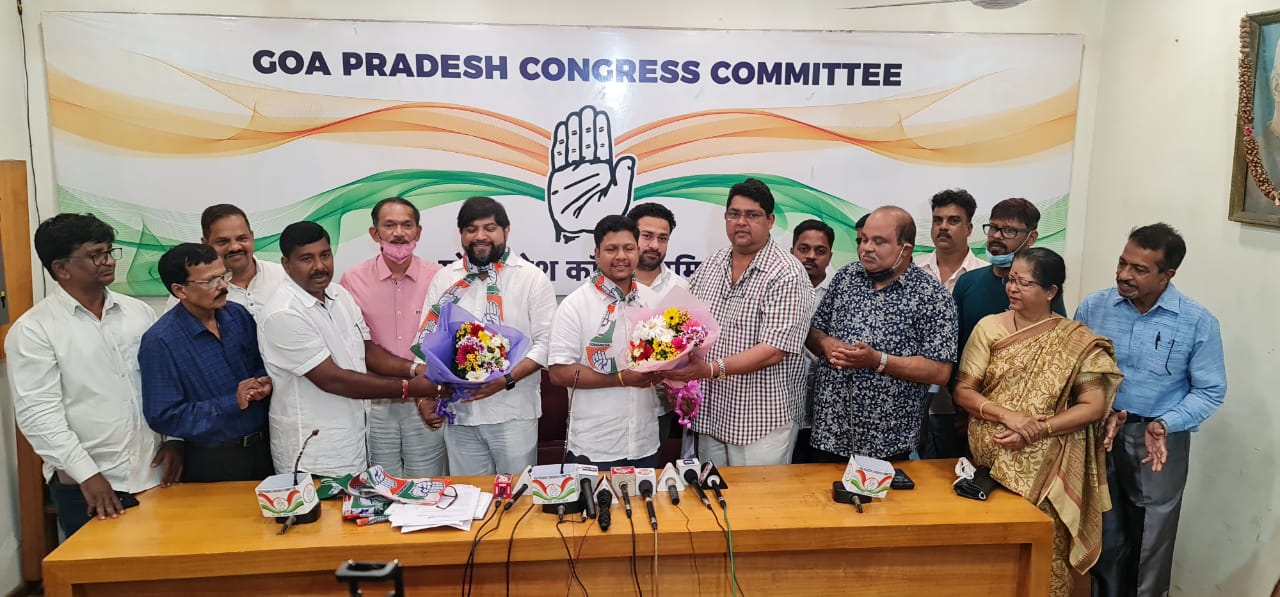 PANAJI: Earlier associated with RSS and BJP, Adv. Hrudaynath Shirodkar and Mahesh Mhambrey on Thursday joined Congress Party in a program organized at Panaji.
The President of Goa Pradesh Congress Committee Girish Chodankar and Working President MLA Aleixo Reginald Lourenco welcomed both of them into the fold of Congress party. Youth Congress President Adv. Varad Mardolkar, Vijay Bhike, Joe Dais, Meghashyam Raut, Mukesh Naikand others were present on the occasion.
Speaking on the occasion, Girish Chodankar said that people not only having non-BJP-RSS ideology, but those who worked for RSS and BJP are now leaving them and joining Congress party, which is secular. "BJP has ruined Goa by its selfish politics and promoting defection. It has worked against the sentiments of Goan people."He said.
"Now the youths are coming to know about the ideology of BJP. It had said that it was a party with differences, but now the youths have come to know that it is really a party with differences but in a bad sense." He said.
"BJP has compromised with the ideology and has sold Goa." He said.
"These youths have sacrificed their power and have respected their own self respect and principles. Now youths feel that they should defeat BJP and hence youths are leaving BJP and joining Congress, which is fighting against the ideology of BJP." He said.
He said that only Congress has the might to defeat BJP and this has made youths to ponder and join Congress.
Adv. Shirodakar said that BJP has spoiled the social fabric of Goa and has destroyed the beauty of the State. "Corrupt BJP has compromised our Mhadei, our Mollem Forest and our environment for their political gains. We know that only Congress can defeat BJP and hence youths should join this Party." He said.
He further said that BJP has cheated people of Goa on all fronts. "Congress is a secular party and BJP has only tried to divide people."He said.
Mhambre also hit out at BJP saying it has compromised its ideology and principles for political benefits. "Congress is the only option to save Goa. BJP's misrule has created a law and order problem. The BJP Govt has betrayed the people of Goa."He said.