Who gave BJP a right to call liberal, secular and peace loving Goan's as 'Adharmi'
Congress seeks apology from BJP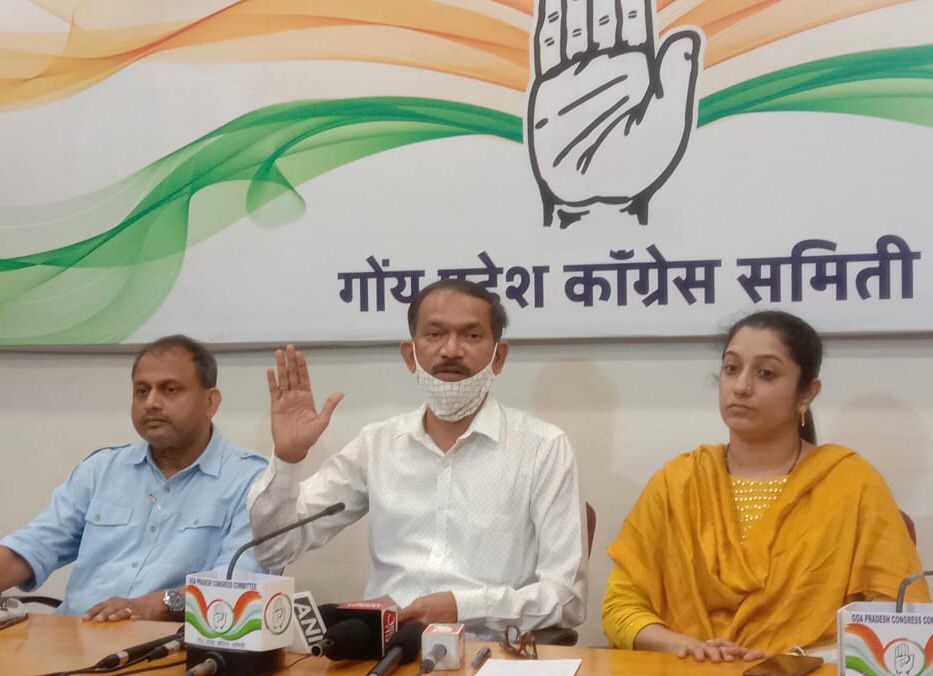 PANAJI: State BJP's local leaders should not turn Nelson's Eye on the remarks of their national president J P Nadda calling people of Goa 'Adharmi', they should take the responsibility and apologize, demanded Girish Chodankar, President of Goa Pradesh Congress Committee.
Chodankar had taken strong objection to the statement of J P Nadda, who during his visit in Goa had said that there is a need to create a code of conduct to bring Adharma (non-righteousness) persons on the path of Dharma (righteousness).
Chodankar on Monday addressed a press conference in Panaji and sought apology from BJP. AICC leader Preniel Nair and Janardhan Bhandari were present on the occasion.
"Nadda and BJP leaders must have thought that Goans will keep quiet after he tags us as 'Adharmi'. They are taking advantage of Goa's calm behavior and hospitality we provide. But they should remember that we have always protected our self respect and we care for the image of Goa, which is liberal and secular." Chodankar said.
"Goans have never walked on the path of 'Adharma', but BJP is always walking on the path of Adharma." He stated.
"Lokayukt had asked BJP government to investigate 21 cases of corruption. But BJP didn't investigate those cases, only because it is following path of adharm. Lokayukta was humiliated for following path of Dharma. Besides this, BJP formed the government against the sentiments of people and by encouraging defections." Chodankar said while pointing out how BJP walked way of adharm.
"No one ever did such an insult to the Goans. Calling our people 'adharmi' is not tolerable and we will not tolerate such allegations , which will mar the identity of Goa." Chodankar said.
"We are god fearing people. We have space for all religions. We are secular and everyone knows it. We will not allow BJP to raze our identity of social togetherness and tolerance for their political gains, he said. Chodankar asserted that Goa is known throughout the world as the land of the pious.
"BJP should tell who gave them the right to call Goans adharmi." He questioned and warned BJP to face music if they fail to apologize.