Rohan Khaunte accuses Chief Minister of shielding a Habitual Land Grabber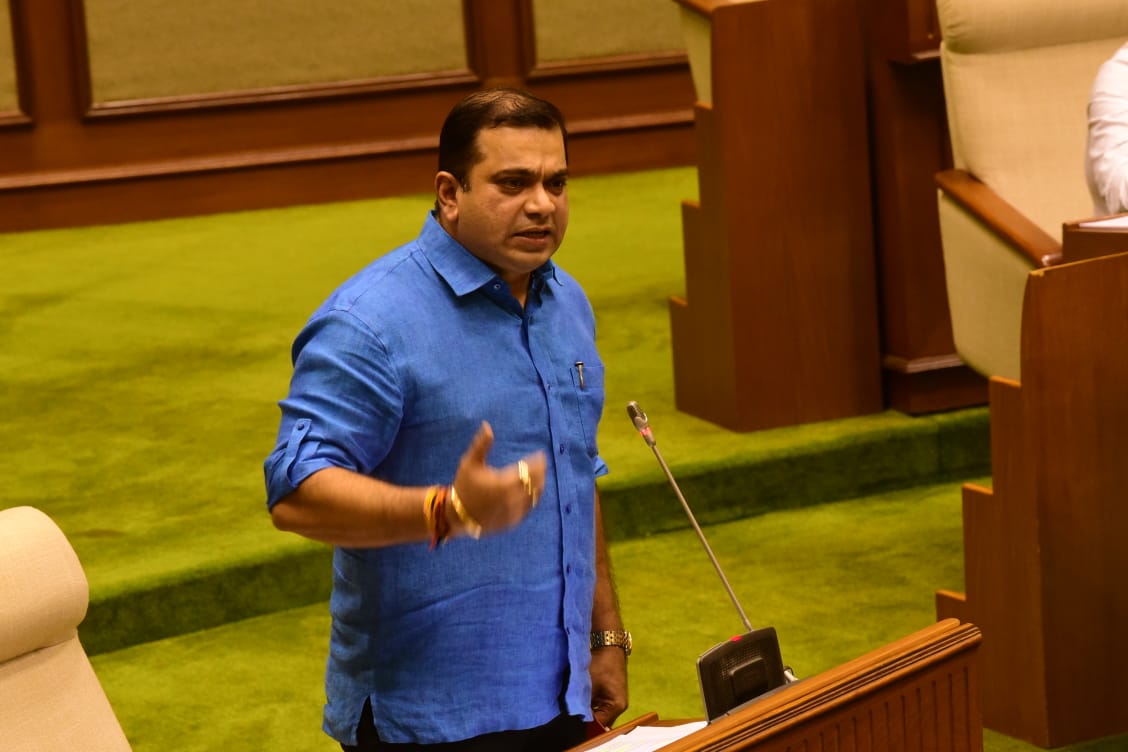 Porvorim: On Monday, Independent MLA Shri Rohan Khaunte accused Chief Minister, Dr. Shri. Pramod Sawant of shielding criminals involved in the infamous land scams of the State by ordering the Police not to take any action against them.
Participating in the Calling Attention Motion moved by the Leader of Opposition, Shri. Digambar Kamat on the floor of the House, Khaunte pointed out that the protection provided to the Former Sarpanch of Socorro Panchayat Sandeep Vazarkar has been found to be beyond doubt.
He said that the land has already been reverted back to the Communidade, however, the Police have failed to file Charge Sheet against him till date. He further states that the issue is gathering dust for the past 2 years. Khaunte accused the Chief Minister of shielding the accused, who is a BJP worker.
During the discussion, the Chief Minister assured to investigate into all the land grabbing cases in the State. However, when Khaunte cornered him to give a specific reply on the issue, he stood unresponsively. "I am forced to conclude that CM is paying only lip service," Khaunte concluded.
Khaunte stated that while FIR was filed in the year 2019, the charge-sheet is yet to be filed against the accused Ex-Sarpanch.
Referring to the recently passed No-Confidence Motion against the Ex-Sarpanch and failure to appoint a New Sarpanch, Khaunte said that pressure is being piled up against the Panchayat Members who had voted in favour of the motion.
He said that the Chief Minister is acting like a child, playing cricket with his own ball and wickets.
Khaunte said that the accused has got more audacious and is involved in more such cases at Old Goa, where he grabbed more than 2 lakh square meters of land owned by an aged couple.
"Now the issue is whether we are able to save my own ancestral land," he added.