Vijai Sardesai exposes BJP govt over oxygen probe report on the first day of the Assembly.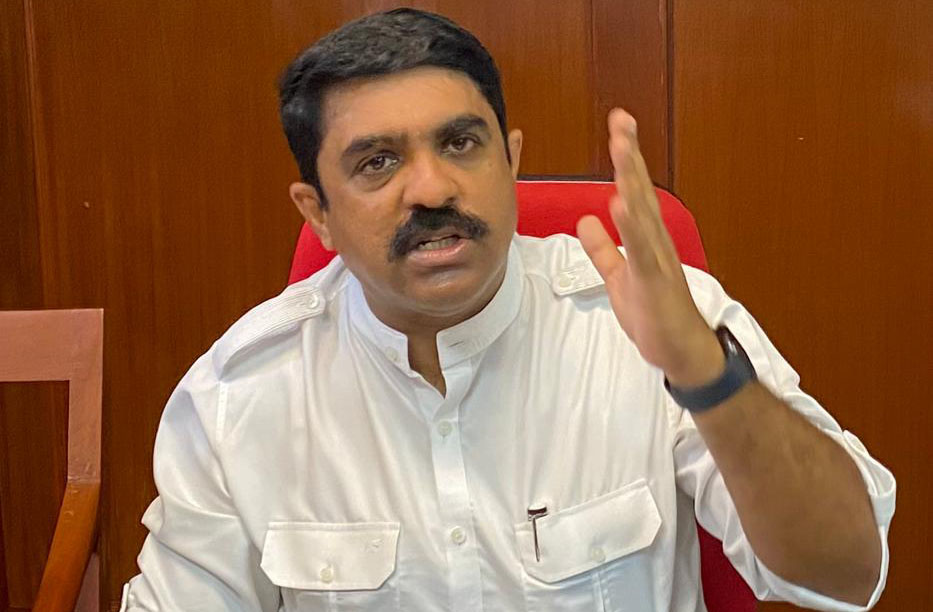 PANAJI: The MLAs of Goa Forward Party led by Vijai Sardesai rushed to the well of the house demanding the resignation of Chief Minister Dr. Pramod Sawant on account of his massive failure to tackle the oxygen shortage in the state, which then led to many avoidable deaths of COVID-19 patients. Today is the first day of the Goa Assembly session.
Citing the report prepared by the three members committee probing the oxygen shortage, Sardesai said that it's now beyond doubt that the BJP government led by Pramod Sawant had failed miserably to manage the oxygen supply and as a result, many patients lost their lives.
"Between 10th May and 14th May, around 80 people had died during the 'Dark Hours' due to shortage of oxygen. On 11th May, Health Minister Vishwajit Rane had said that the High Court should probe the oxygen shortage. Hence, it was clear that there was a shortage of oxygen, but the Chief Minister tried to narrate a different story to cover up his failures. Now this report has exposed the unprofessional and indifferent conduct of the Goa government." Sardesai said.
Waving the newspapers which have carried the news of the Committee's report, he said that Chief Minister Pramod Sawant is callous and not serious about the health or lives of Goans, and hence, "he should resign immediately taking responsibility for all the deaths which took place due to shortage of oxygen." Sardesai added.
The oxygen shortage probe committee headed by Indian Institute of Technology-Goa Director, Dr B.K. Mishra, has exposed the unprofessional conduct of the Goa government led by Dr. Pramod Sawant over procuring oxygen which led to this terrible tragedy in the state. The GMC's former Dean, Dr V.N. Jindal, and Revenue Secretary Sanjay Kumar are the members of the committee. They observed that the government did not raise any issue of lack of oxygen at the appropriate time or sought augmentation of oxygen, except putting their demand in the affidavit before the High Court.