RG Party Releases 6th List Of candidates & Promise on Women Empowerment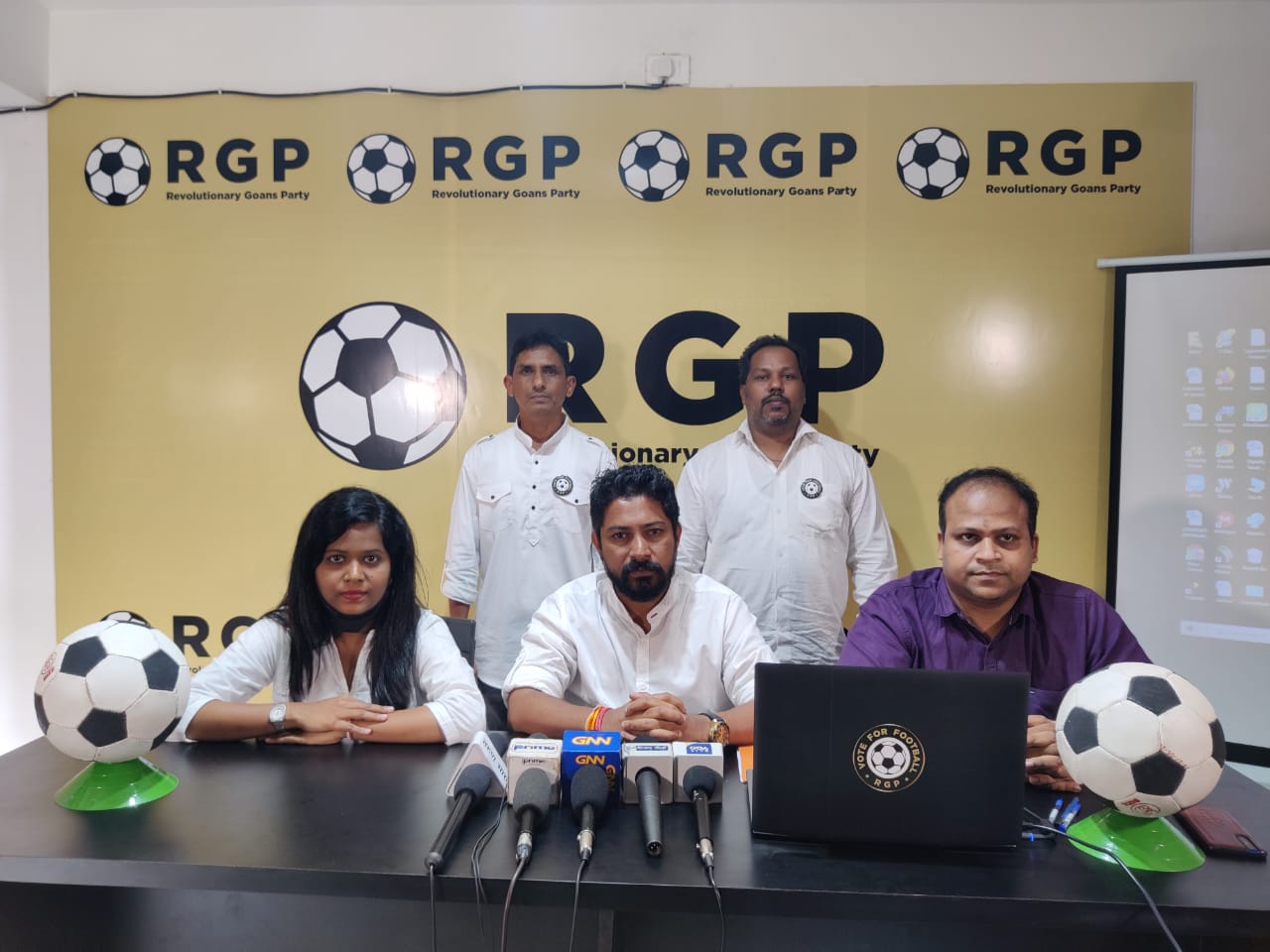 PANAJI: Revolutionary Goans Party (RGP) on Monday unveiled its sixth list of candidates and presented its sixth promise on women empowerment.
The party declared two more candidates – Rajesh Redkar and Paresh Toraskar who will contest from Panaji and Mormugao constituencies respectively.
"There are some so-called political leaders who are changing parties just to get the election ticket. However, the youth leaders of Revolutionary Goans have stuck to the same party. Our political leaders are committed to their work and are striving hard so that they contest the polls and win. They are receiving many offers as well as threats, and are facing numerous difficulties in executing their tasks. However, they have remained strong and have continued their work, which is not possible with other political leaders. There is only one option before Goans, to elect clean and new faces of Revolutionary Goans," Parab said.
RGP stated that women have a lot of aspirations to stand on their own feet, which is not possible due to the unfavourable environment created by the present government. The party stated that the government has lagged behind in empowering women, while its policies have remained on paper with no implementation.
Outlining the party's detailed plan on women empowerment, Parab said that the monthly allowance for women will be enhanced to Rs 2000.
"We want women not to solely depend on Rs 2,000, and rather earn more by engaging in business. If they do not want this monthly allowance and instead want to earn a livelihood, we will provide a seed capital of up to Rs 3 lakh, and this fund will be non-returnable. The government will provide continuous support by imparting training, purchasing equipment and other assistance," he said.
Under its policy, widows who have no support and need assistance to run their households will get special interest-free business loans upto Rs 10 lakhs.
Another important aspect will be encouraging higher education among women. An option will be provided under the existing Laadli Laxmi scheme where women can either avail Rs 1 lakh for marriage or Rs 2.5 lakhs for further studies, Parab said.
With many crimes like rape, molestation and murder being reported, women's safety will be prioritised, with self-defence training planned at schools and workplaces.
CCTV surveillance will be installed at public places, beaches and other black spots.
"An exclusive app for women's safety as well as a centralized 24×7 helpline will be launched that will have a dedicated call centre to assist women if they are stranded on the road or face any problem at home," Parab pointed out. Police strength for women will also be enhanced, he said.
Other aspects of the policy include women's entrepreneurship training centres, micro unit manufacturing village clusters in each taluka and setting up of micro units at the ward-level for women self-help groups.