BJP's train is without engines; failed to make progress of Goa: Srinivas B.V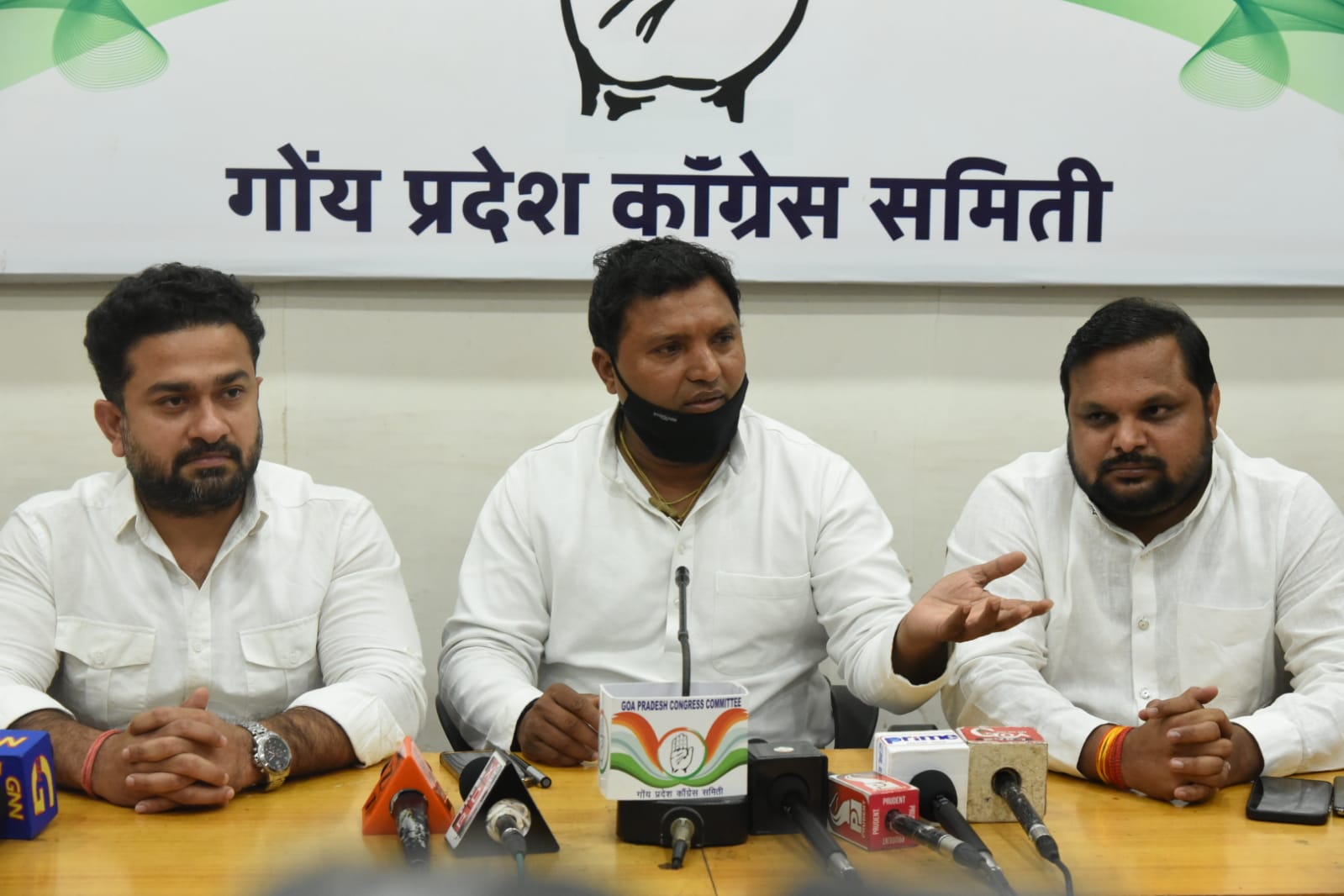 PANAJI: In an apparent jibe at the BJP government, the National President of Indian Youth Congress Srinivas B.V on Tuesday said that its train doesn't have engines and has only bogies, which are not functioning. "That is why India and Goa are suffering in all areas. Be it unemployment, inflation or any other." Srinivas said
Srinivas on Tuesday addressed a press conference in Panaji along with Goa Youth Congress President Adv. Varad Mardolkar. Goa Incharge Akhilesh yadav, General Secretaries Archit Naik, Saish Aroskar, Manoj Naik, Leovita Pereira and North District President Vivek d Silva were present on the occasion.
"Youth of Goa are in trouble. The BJP government has sold the jobs by fixing the rate. Goa ranks second in unemployment after Haryana. BJP failed to create jobs and hence youths are suffering." He said.
He said that once the Congress forms a government in Goa, the process of resuming legal mining will start. "This will create job opportunities and mining dependents will get a sigh of relief. Rahul Gandhi has taken these issues very seriously and we will resolve the issues of Goa on priority." Srinivas said.
"BJP has a train only with empty bogies; it doesn't have engines. Had it got engines, then it would have run swiftly. But here in Goa, the progress of the State is stalled." He said.
He charged that BJP did corruption while purchasing ventilators during COVID waves. "BJP is insensitive towards problems faced by people. Hence, it got involved in corruption during the trying times. No government having care and love towards its people will do such acts.''He said.
Srinivas said that BJP wishes to bring three linear projects to benefit capitalist friends of Modi and Shah. "these projects are not in the interest of Goans. But they are in interest of 'Hum Do Humare Do.'' He said.
He said that Goa has failed to give safety to women and it is proved when BJP tried to shield its MLA Milind Naik involved in sex scandal.
Srinivas appealed to the people of Goa to elect Congress candidates to steer the State.