Read what Manoj Parab has to say after the announcement of RG Contesting Assembly polls 2022 under "Goa Su Raj' Party.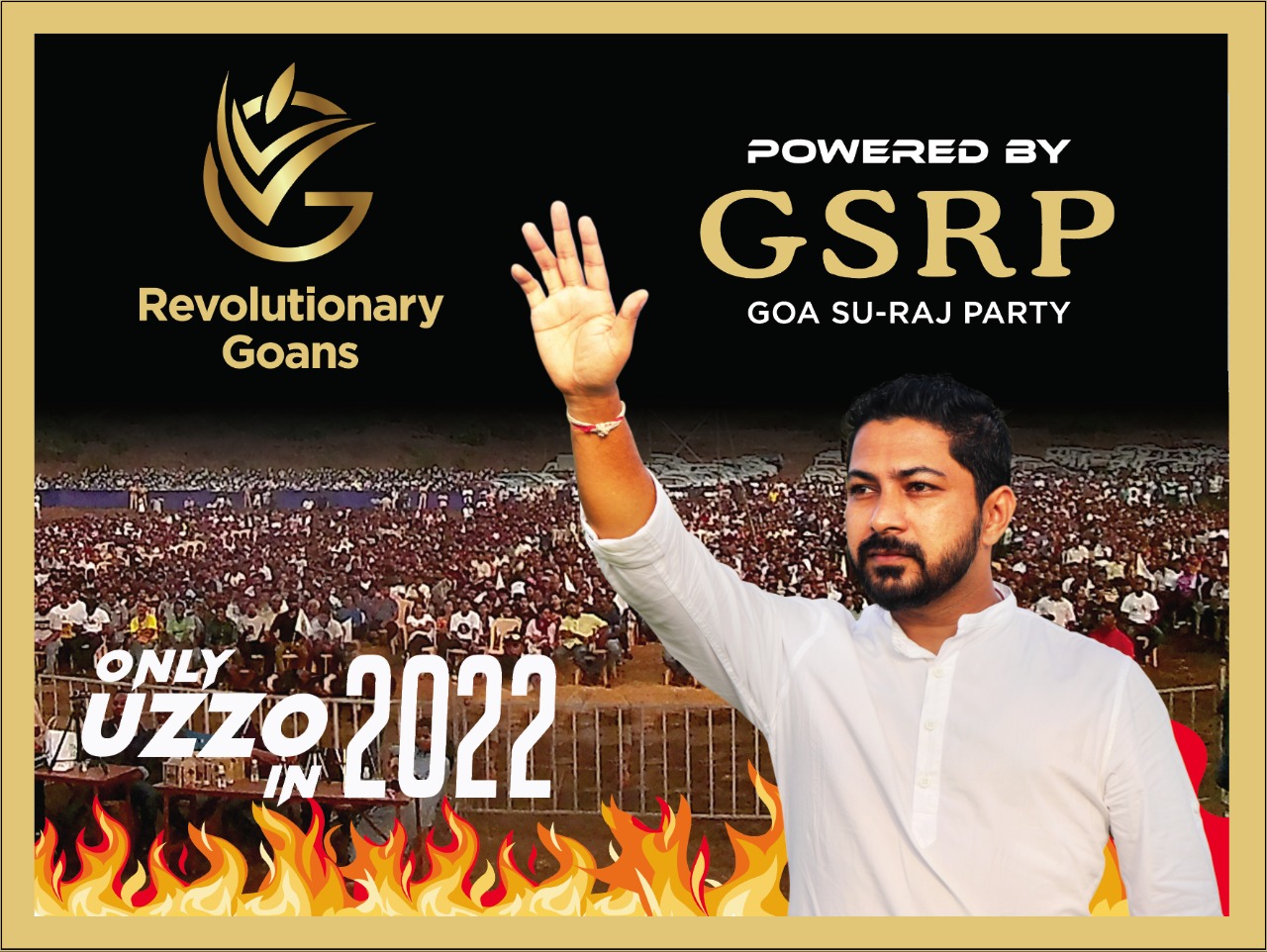 Dear Goenkar,
Everyone is aware of the thing that Revolutionary Goans had applied for political party registration in February 2021. Revolutionary Goans drafted a POGO bill and had been circulated to all the MLAs so that they can pass it in the Goa Legislative Assembly. But no elected representative tabled it in the assembly.
POGO bill was drafted to safeguard the rights of Person Of Goan Origin. All the efforts and wait went in vain and that is why After waiting for two years we have decided to enter politics and contest and win the 2022 assembly elections with the support of the Goans. And after winning the election, to accept and pass the POGO (Person Of Goan Origin) Bill along with the other valid bills in the assembly. But even after 7 months of making an application to the chief electoral officer, New Delhi, our party registration did not complete.
Now the question arises, why is this party registration getting delayed even after submitting all the required documents and replying to the objections? But the question remains unanswered.
Lakhs of Goans are eagerly waiting for the party registration. This is the first time in the history of Goa that common Goenkar is waiting for some political party registration. This is because RG is now a big family of Goenkar and everyone is connected by heart, mind, and soul.
As we all know that, "Where there is a will, there is a way", so after waiting for 7 months, and with no sign of Revolutionary Goans getting registered as a party, and since the election is approaching closer, by mutual discussion and outspeak we have come to a point where we have decided to tackle this 'complicated' party registration in a different way.
After all, 'the key to success is to focus on your goals, not on obstacles'. And hereby, Revolutionary Goans will contest the election on Goa Su-Raj party name. This is not a seat-sharing adjustment or tie-up of any compromise or setting. Here we Revolutionary Goans will remain as RG but as we need a political party and a single symbol to contest an election, we have decided to do it with the Goa Su-Raj party. Our election will soon be announced as it's in the process. Now Revolutionary Goans is powered by the Goa Su-Raj party. BJP can play any game to stop Revolutionary Goans from achieving what they desire that is the 'Goa for Goans' yet again and can also target this revolution, but Almighty God and this universal power will always make its way for us and take us ahead towards our goal.
Party Name may be different but the passion, zeal, commitment, dedication, honesty, the integrity of Revolutionaries will remain the same as it was before, in fact, we will now work harder to win the 2022 elections which is not just an election but the battle of our existence and our identity. It's about Goa and Goenkars, it's about love for motherland goa, it's about truth, and it's about sacrifices of many to rebuild our beautiful Goa. Revolutionary Goans is in the hearts and minds of lakhs of Goans and will remain forever.
As we Go Political Officially we promise you all that we will never break your trust and faith in RG. We will work hard to rebuild our Goa by walking together as Person Of Goan Origin (POGO) without any discrimination in caste, creed, and religion.
Let's come together and work for a better Goa, and let's rebuild our Goa.
Let's Revolution…… Uzzo
Manoj Parab
Founder- Revolutionary Goans