Revolutionary Goans to Contest Goa Assembly Polls 2022 under "Goa Su Raj Party"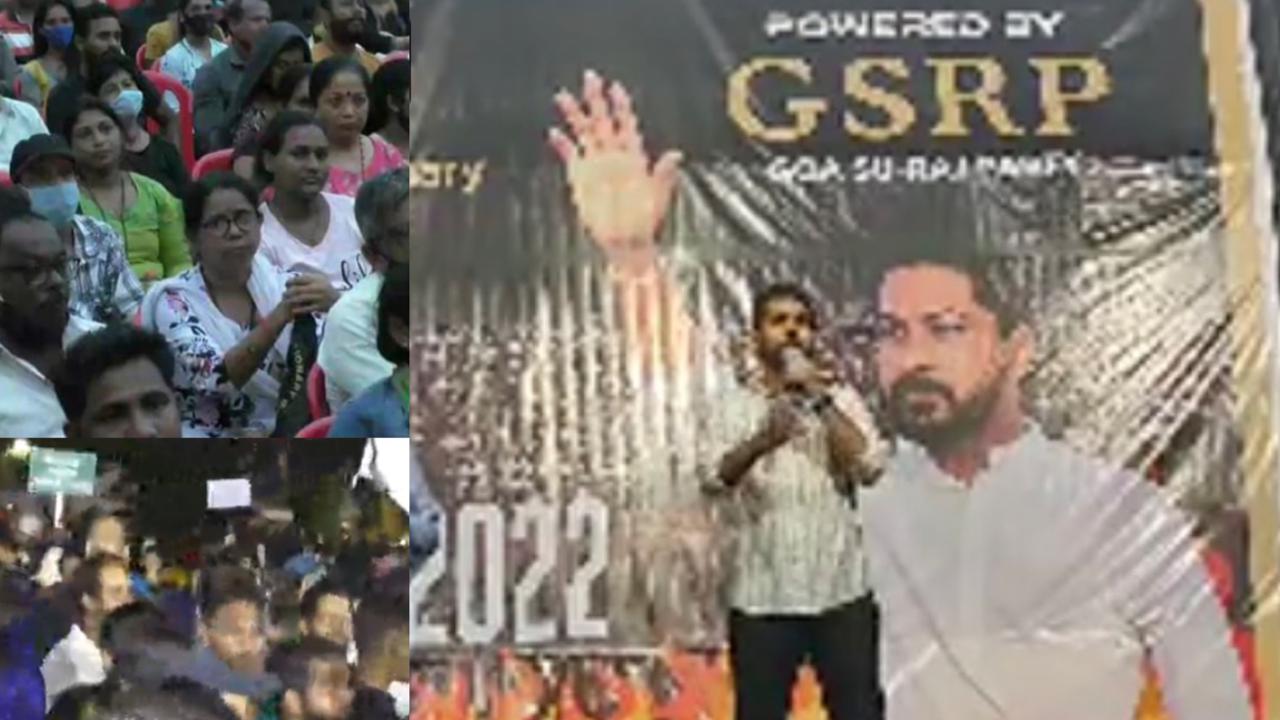 Panaji: After a lot of confusion of Revolutionary Goans contesting the election in the State finally RG have announced its political entry through " Goa Su Raj Party" in a massive meeting held at Azad maidan today in presence of the massive crowd. An announcement was made by RG Supremo Manoj Parab that his Full RG will contest the election under Goa Su Raj Party Banner.RG had to face major issues while they had processed the file for registration in the Election Commission of India, to Register RG as a Political party. Many individuals, as well as political parties, had given their objection against registering their Party. As a result, Manoj Parab and his team thought of contesting Upcoming Assembly Elections 2022 under "Goa Su Raj Party" Banner.
Goa Su-Raj Party is a political party in the Indian state of Goa. In the state elections, 2002 GSRP launched eight candidates, who together mustered 1500 votes. As of 2006, the party has representation in the Goa legislative assembly as of 2016. The party is known to be active in taking a number of stands on issues affecting the state. It is also active through making its voice heard in cyberspace and is known to campaign for votes on the grounds that as a "regional" (as contrasted to the national-level parties that dominate Goa's politics, such as the Indian National Congress and the Bharatiya Janata Party) it would be better able to serve the needs of the electorate. It has not been successful in getting its candidates elected though, till August 2006.
Party leaders had explained its name, "Su-Raj", to mean "good governance". It has taken stands against corruption in the region. Its leaders include the Moira-based radio officer-turned-politician Floriano Lobo, Dr Dumo and others.
In early 2012, GSRP formed its youth wing with Jocelyn Pereira appointed as its youth president. Jocelyn Pereira, an active social worker from the island of Divar has been at the fore of many youth activities in the state and actively campaigns for the youth of Goa.
On 31 December 2016, former Goa Vikas Party MLA Francisco Xavier Pacheco joined the GSRP.