Rahul Gandhi to attend 'Nirdhar' rally on 2nd Feb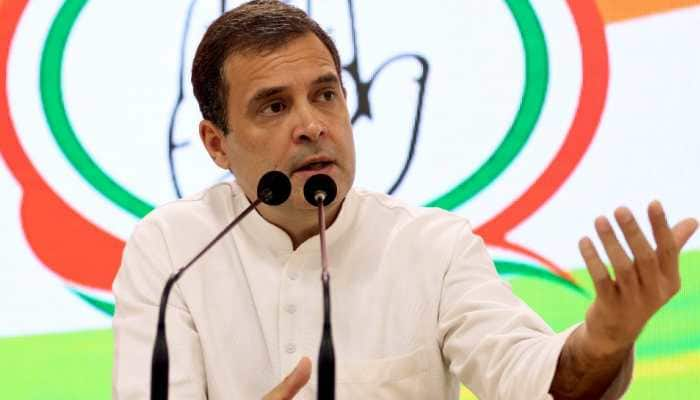 PANAJI: AICC Media Incharge Alka Lamba on Sunday informed that Congress leader Rahul Gandhi will visit the state on 2nd February for the party's poll campaign and will interact with people of Goa.
Lamba on Sunday addressed a press conference in Panaji and said that Rahul Gandhi will also interact with all candidates of Congress and alliance partner Goa Forward.
GPCC President Girish Chodankar, Senior Vice President M K Sheikh, Vithu Morakar, Himanshu Tivrekar, Samir Raikar and others were present on the occasion.
"He will meet representatives from the tourism industry, Anganwadi workers and others to discuss the change Goa is looking for. In the evening at 4 PM he will address a meeting at Sanquelim." She said.
Lamba informed that Congress supporters from across Goa will be connected virtually for the meeting. "Rahul Gandhi will also meet all candidates and will interact with them." She said.
"I am optimistic that the people of Goa will support Congress to form a stable government by giving a majority." She said.
Girish Chodankar said that Goa is grappling with so many problems and issues. Hence, people have decided to combat it wisely. "People of Goa want change and this can be seen when we campaign. They have decided to send BJP home, because BJP has marred the development of Goa and has done destruction of the environment by bringing three linear projects." Chodankar said.
Chodankar said that Congress has named this rally as 'Nirdhar'. "People determination will bring Change in Goa.'' He said.
Chodankar informed that Rahul Gandhi will interact with all sections of society, who are suffering due to the insensitive BJP government.
Rahul Gandhi will also release the manifesto of Congress.