Congress demand apology from Amit Shah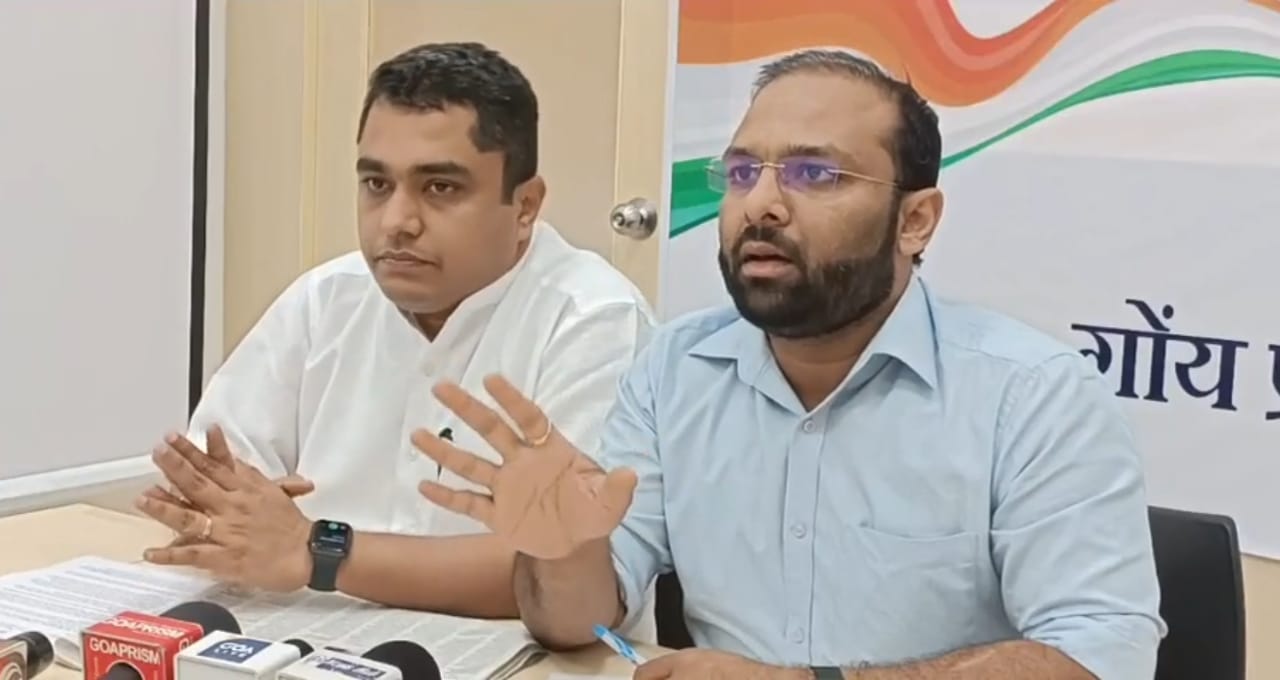 PANAJI: The GPCC General Secretary Sunil Kawthankar on Sunday demanded an apology from Union Home Minister Amit Shah for disrespecting people of Goa by saying "Kya Ho Gaya Be'' (क्या हो गया बे). "how he dared to use such language with Goans." He questioned.
Kawathankar on Sunday addressed a press conference in Panaji and attacked Amit Shah for his comment. AICC Co-Ordinators Taufik Mullan and Natraj Gauda were present on the occasion.
Taking objection to the allegations made by Shah against leader of opposition Digambar Kamat, Kawthankar said that BJP leaders are baffled and frustrated as they have come to know that they are getting defeated. "Shah prayed to Shree Saptkoteshawar and Mahadev at Tambdisurla. He should first tell the people of these mining belts, that why they failed to resume mining activities." Kawathankar said.
He said that during every election BJP promises to resume mining and then does nothing. "Goans have come to know that BJP gives false promises and have looted Goa by corruption, covid mismanagement and compromising everything to remain in power." He said.
Kawthankar said that BJP usurped the power decade ago by leveling allegations against Congress on 35 thousand crore mining scam. "But it has failed to prove that it had happened and recover the money." He said.
Taufik Mullan attacked former Chief Minister of Maharashtra Devendra Fadnavis, presently camping in Goa, for misguiding people of Goa. "Over confidence of Fadnavis has put BJP in trouble in Maharashtra. It will be repeated in Goa. He is taking the people of Goa for granted. But people will teach them a lesson." Mullan said.
He said that loyal BJP leaders have no place in the party and hence former Chief Minister Laxmikant Parsekar and Utpal Parrikar, son of Manohar Parrikar, left the party to contest independent.
"MLAs who defected to enter BJP are now suffering. BJP is known for use and throw." He said.