Prasad Gaonkar, Independent MLA of Sanguem Joins Congress Party
Only Congress Govt can save Goa, reduce pain of people: Prasad Gaonkar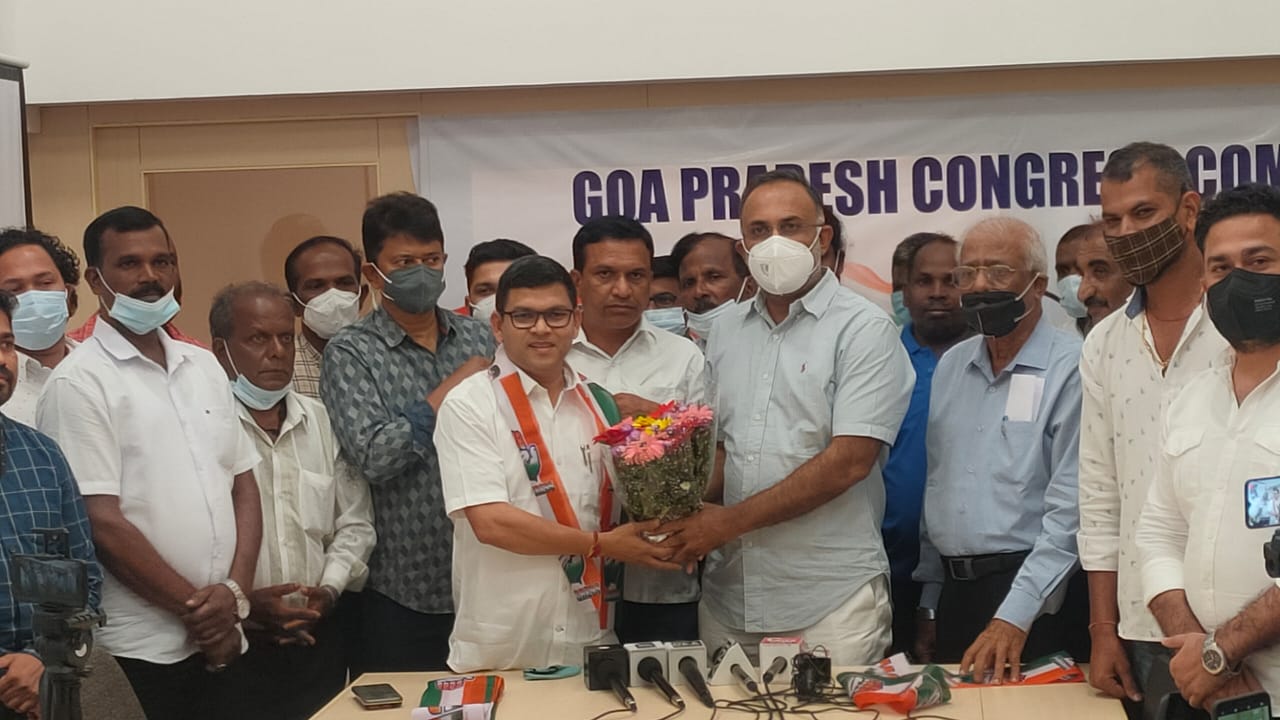 PANAJI: Prasad Gaonkar, who resigned as Independent MLA of Sanguem, on Sunday said that suffering of people of Goa has increased in BJP's regime and remedy to reduce it is only Congress party. "Let us all unite to bring Congress into power and get a stable government." Gaonkar said.
Prasad Gaonkar on Sunday joined Congress party in the presence of Congress Goa In charge Dinesh Gundu Rao and other leaders. He was given a warm welcome in the Party with great enthusiasm.
Many supporters of Prasad Gaonkar also joined the Congress Party. They were optimistic to win the Sanguem seat. Goa Youth Congress President Adv. Varad Mardolkar and other leaders of Congress were present on the occasion.
Prasad Gaonkar said that he had earlier worked for Congress and now it is his comeback. "We all need to unite and make Sanguem a strong bastion of Congress, like it was earlier." He said.
"People of Goa are suffering. We need to save Goa by addressing all issues. I feel only Congress can bring our dreams into reality. Give us the majority and support us to come into power." Gaonkar appealed to the people of Goa.
He said that there is a need to steer Goa to resolve all the issues.
Dinesh Gundu Rao whilst welcoming Prasad Gaonkar said that the latter has good experience and is known as a good leader of ST. "He will play a major role in bringing Congress in Power." Rao said.
"Goa requires a strong and stable government to address ongoing problems and issues. Secondly, defections should be stopped to save democracy. This can happen only if Congress comes to power." Rao said.
Elvis Gomes said that the political trend of BJP to divide votes has reached Goa. "We all are united and nobody will be able to divide us. Congress has become strong by the joining of Prasad Gaonkar." He said.
"Prasad Gaonkar is a sincere representative of the ST community." He said