Congress, Goa Forward, TMC, MGP should come together to Defeat BJP in Goa Assembly Polls 2022: Vijai Sardesai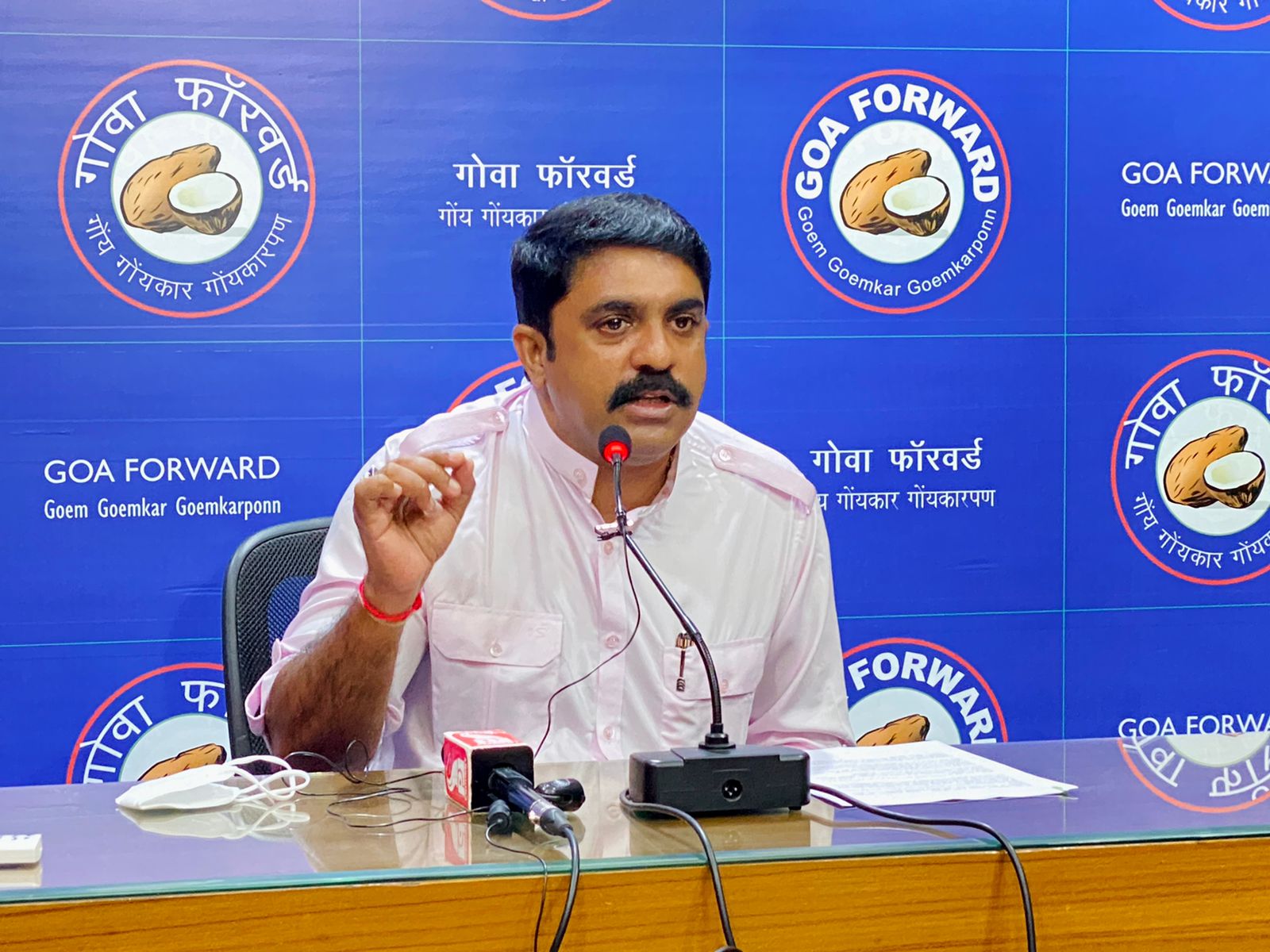 Panaji: Goa Forward Party President Vijai Sardesai has said that the time has come for his party, Congress, Trinamool Congress Party and Maharashtrawadi Gomantak Party (MGP) to come together for upcoming State Assembly elections by keeping aside their egos.
Sardesai's Goa Forward Party has already announced their pre-poll alliance with Congress while MGP-TMC has also entered into pre-poll alliance ahead of the poll in all the 40 Assembly constituencies, scheduled next month.
Talking to reporters on Thursday in Margao city, Sardesai said that BJP might try to play dirty with the other parties, during the campaigning, in the name of COVID-19 restrictions.
"Considering the current coronavirus situation and rising number of positive cases, there are restrictions that will come into play. That will help BJP to play dirty in the name of restrictions," Sardesai said.
He alleged that BJP had played dirty Zilla Panchayat elections (in Goa). The GFP chief was apparently referring to the issue of ward reservations, which was settled by opposition parties by moving to the Supreme Court.
"History should not repeat itself. There is possibility that Omicron infection will be at its peak during the election time in Goa," he said.
Sardesai said that if there are restrictions, the BJP gets "distinct advantage."
"They will stop us, they will not allow our meetings in the guise of restrictions. They will conduct their own meetings… they will bring Prime Minister to hold meetings," he added.
The GFP chief said that this would be possible for the BJP, only because the opposition is divided. "We feel that in such a situation, we should be cautious about COVID-19 but also there is need for Team Goa to liberate Goa from present BJP virus."
"Congress, Goa Forward, TMC, MGP should come together," he said excluding AAP from the list. Sardesai said that it is the time to come back to drawing board. Keep aside our egos and seriously think about liberating Goa from the BJP virus.