'Power' Shortages/Outage/Unplanned shutdowns affecting the Industry: CII Goa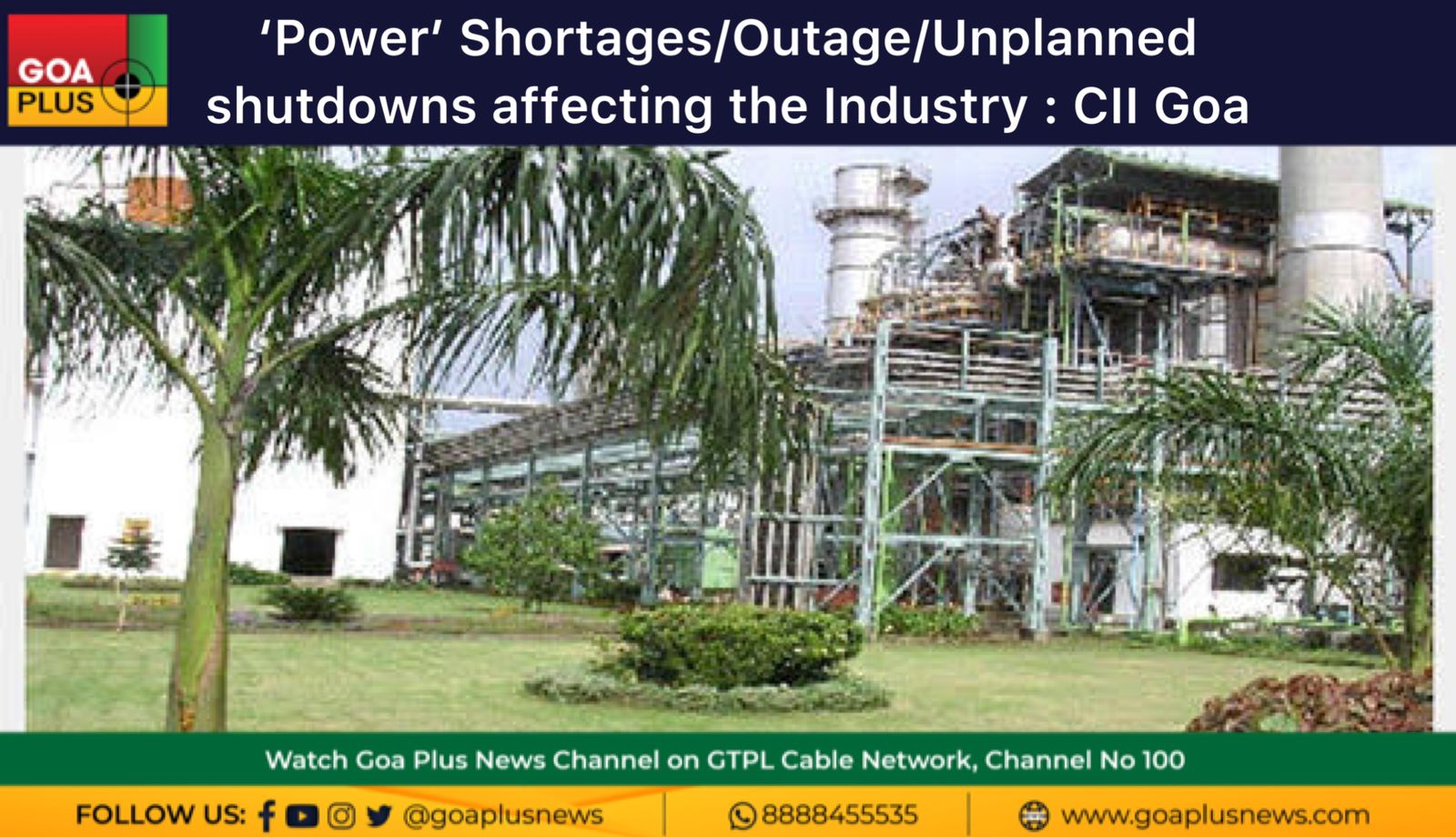 Panaji : The economy of Goa largely depends on various sectors including Manufacturing and Service sector and Industry at large. CII Goa made a recommendation to the Hon'ble Power Minister, Govt of Goa on the 'Power' Shortages/Outage/Unplanned shutdowns affecting the Industry.
CII Goa has in the past made several recommendations to the Government with regards to improvement of basic infrastructure for the industry that includes uninterrupted power supply as one of them. CII Goa stated it has been noticed that no progress has been made in this regards till date. Fluctuation and variations on frequency and voltage and unplanned power shutdowns has led to Industry facing huge losses in terms of time and money due to outage/surge in currents causing damage of very expensive machinery, and raw material in the process based industries.
Due to lack of proper basic infrastructure from the Power Department i.e lack of efficient uninterrupted power supply, Industry has been forced to depend on Gensets for its power supply. It should be understood that the use of gensets is not really an option as it is not economically viable and hugely affects the cost of production, apart from being unsustainable due to usage of fossil fuels.
CII Goa suggests, that in the event of undertaking any maintenance, it may be done in a systematic, phased and planned manner, giving advance notices to prepare the industry to make alternate arrangements, as required. Secondly, there is also an Urgent need for stable and consistent power in order to protect the Expensive machinery and equipment.
CII Goa urged the Hon'ble Power Minister to kindly look into the matter with top priority and immediate action be taken to sort out power issues faced by the entire industry in Goa. CII Goa and its members have full faith in you, that under your leadership, the industry in Goa will not be put through such difficult times and looks forward for
While CII Goa extended all support to work with the Government of Goa for the betterment of the Industry and development of the State of Goa, CII Goa urged the Hon'ble Minister Mr. Dhavalikar to kindly look into the matter with top priority and immediate action be taken to sort out power issues faced by the entire industry in Goa