Porvorim police have arrested one accused person for gold chain snatching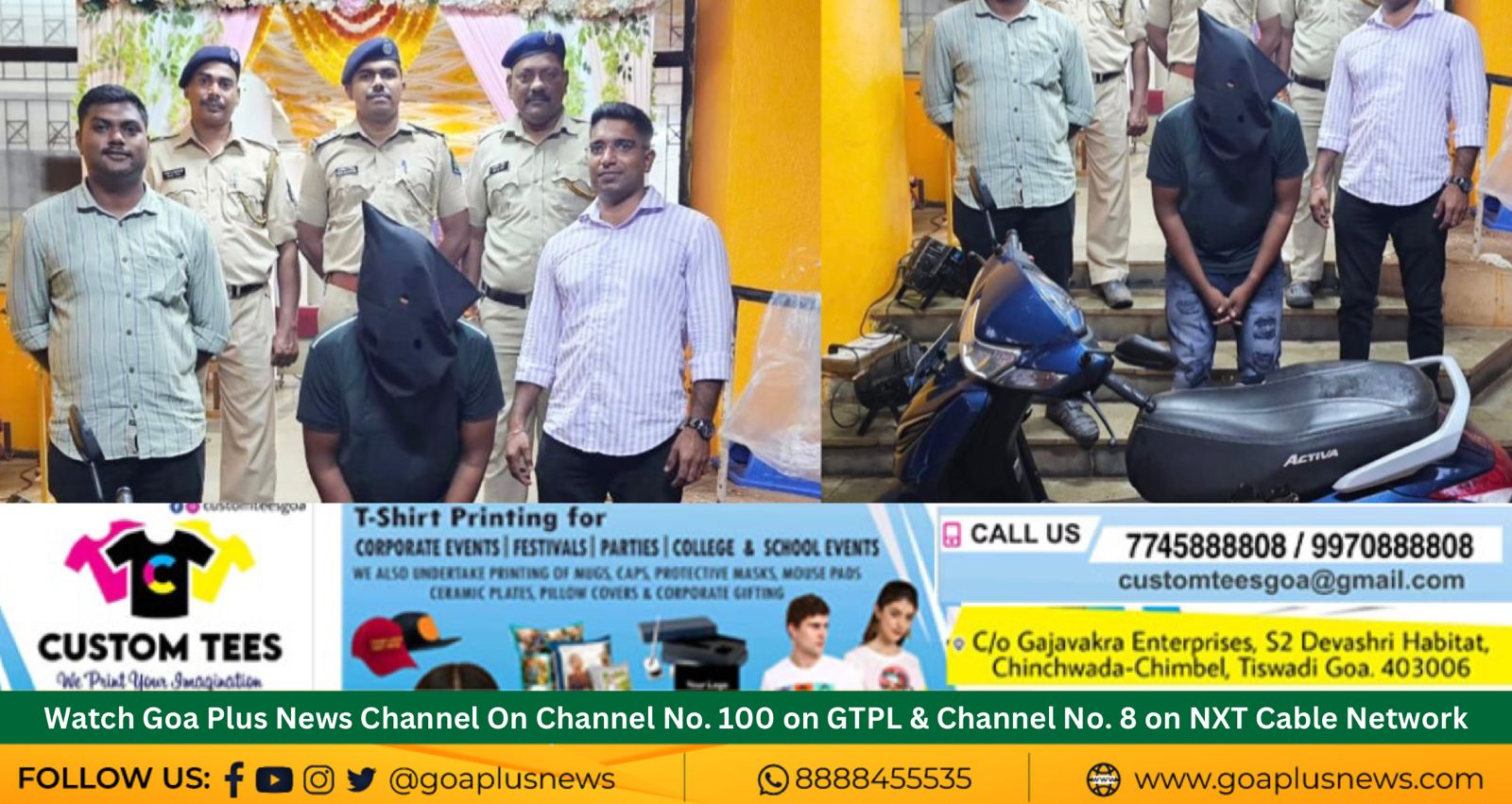 Porvorim police have successfully apprehended a suspect in connection with a gold chain snatching incident.
According to Porvorim Police Station's PI Rahul Parab, the arrest follows a complaint by Mrs. Sudha Vengurlekar, a 65-year-old resident of Verem, Bardez, Goa. She reported that on the morning of September 20, 2021, at 8:30 am, an unknown male individual approached her while she was walking and forcibly snatched her gold chain, valued at Rs. 50,000. The assailant made a swift getaway on his scooter.
Upon receiving the complaint, an FIR was registered under sections 356 and 379 of the IPC, and a thorough investigation was launched. Porvorim police meticulously reviewed approximately 50 CCTV footage recordings from nearby houses and establishments, leading to the identification of the suspect as Mr. Sagar Mahadev Gaude, a 31-year-old resident of Curca, Tiswadi, Goa.
Subsequently, the police located and apprehended the accused at a relative's residence in Verem. During the arrest, law enforcement recovered the stolen property, the gold chain, and the scooter bearing registration number GA 07 AE 9704.
The accused is currently in police custody, and the investigation team, led by PI Rahul Parab and comprising PSI Sitaram Malik, constables Nitesh Gawde, Anand Kandurgi, Yogesh Shinde, Mahadev Naik, and Utkarsh Dessai, continues to work on the case.
The ongoing investigation is under the supervision of SDPO Porvorim, Vishwesh Karpe.