Porvorim Police Solve Murder Case Within 24 Hours; Arrest Two in Connection with 30-Year-Old Lady's Death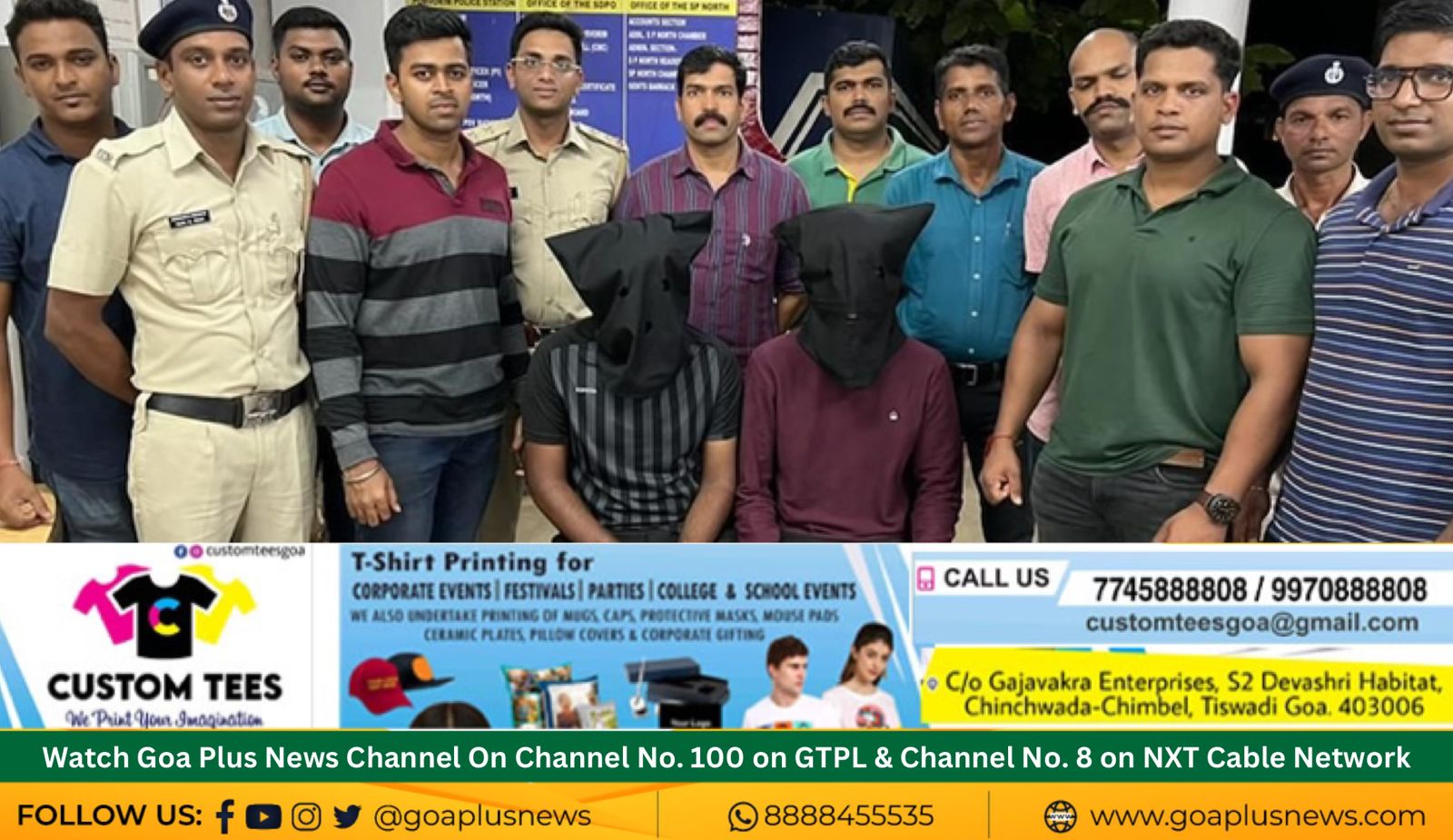 In a swift response to a missing person case, Porvorim Police have successfully cracked a murder case within just 24 hours of its registration. They have apprehended two individuals in connection with the tragic death of a 30-year-old lady.
The incident unfolded on August 30, 2023, when a missing person report was filed concerning Ms. Kamakshi, a 30-year-old lady residing at Solsen Apartment in Porvorim, Goa. As the investigation into her disappearance progressed, suspicions arose within the family that her ex-boyfriend might have been involved in her abduction. Consequently, on August 31, 2023, Porvorim Police registered a case under Section 365 IPC for abduction and promptly detained the suspected individual, Mr. Fakir, also known as Prakash Chunchwad, aged 22, residing at 20 Point Programme, Socorro, Porvorim, Goa.
During extensive questioning, the ex-boyfriend initially attempted to mislead the police with false information. However, Porvorim Police, aided by technical surveillance and local intelligence, uncovered the truth. The accused confessed to the murder of Ms. Kamakshi, revealing that he had fatally stabbed her multiple times and disposed of her body in Amboli Ghat, Maharashtra, late on August 30, 2023. He also disclosed the identity of his accomplice who assisted in disposing of the body.
Today, Porvorim Police, accompanied by a forensic team, proceeded to Amboli Ghat. With the assistance of the Sawantwadi Police Station team and local rescue personnel, they successfully located and recovered the victim's body, which had been discarded at least 50 meters into the Ghat. The body has been sent to GMC, Bambolim, for preservation pending a post-mortem examination. Following the recovery of the deceased, charges under Section 302 IPC (murder) and Section 201 IPC (causing disappearance of evidence of an offense) have been added to the case.
The accused's friend, Mr. Nirupadi, aged 21, residing at H.No. 4, Plot D, Socorro, Porvorim, Goa, has also been apprehended in connection with this heinous crime.
The vehicle used by the accused to transport and dispose of the victim's body, bearing registration number GA-03-H-9923, a Hyundai Verna, has been impounded by the police. The motive behind this tragic crime is rooted in the fact that the deceased lady was in a relationship with the accused person, and her recent decision to end the relationship led to this gruesome act.
The investigative team was under the supervision of SDPO Porvorim Vishwesh Karpe and included PI Anant Gaonkar, PSI Sanket Talkar, Pratik Bhatprabhu, Sitaram Malik, ASI Umesh Pawaskar, and constables Utkarsh Dessai, Mahadev Naik, Nitesh Gaude, Bhikaji Parab, Raviraj Gaonkar, Siddhesh Naik, and Yogesh Shinde. The victim was employed as a saleswoman in a boutique.