Porvorim MLA Rohan Khaunte commissions road improvement works worth Rs 23 crore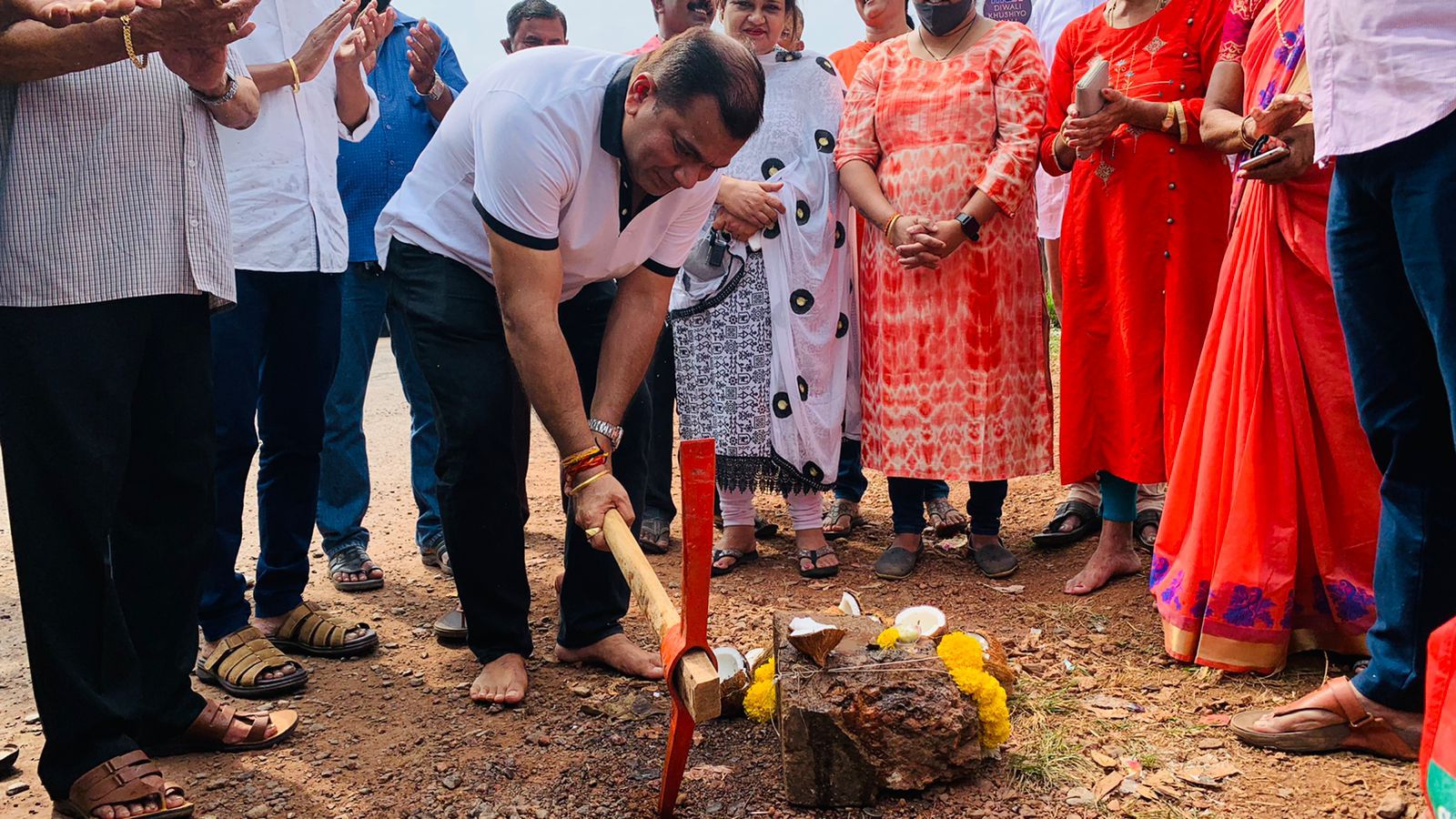 Porvorim: Independent MLA Rohan Khaunte on Sunday commissioned various works of road improvement and hotmixing in his constituency worth Rs 23 crores.
The works span across all the three panchayats – Penha de Franca, Salvador do Mundo and Succoro which includes various planned and non-planned works.
Total 18 different works would be undertaken by public works department, which would be completed within three months providing a new lease of life for the roads in this constituency.
In Succoro panchayat, the works include restruction of culvert near Zoswado, hotmixing and improvement of roads from Soccoro Church to Vaddem, Carrem and surrounding areas and hotmixing and improvement of roads leading to Ambevhal and surrounding areas.
In Penha de France village panchayat area, the work of urgent realignment of compound wall to improve curve near Malim Fisheries, urgent preventive measures to avoid flooding near Tourism Cottage at Malim, urgent preventive measures to avoid road from flooding and deteriorating at Betim will also be undertaken.
In the same panchayat area, hotmixing and improvement of BB Borkar road and other roads Swami Vivekanand Road, Journalist Colony and reinstatement of road towards thework of conversion of existing overhead 11 Kv line to underground system of feeders will be undertaken.
Hotmixing and improvement of roads at Housing Board, krantinagar, Gopalnagar, Government quarters and surrounding areas will also be completed.
In Salvador do Mundo panchayat, the repair of road and cross drain near Maringan Devasthan at Salai, improvement of road near Savio Godinho house and besies Gadkar house at Paithan will be undertaken.
Similarly, the work of hotmixing and improvement of road at Torda and Badem, Defence Colony, Vijaynagar and Olando gardens and construction of road from Prakash Salgaonkar house to Uday Halarnkar house will be undertaken.