RG Carry out Mosquito Fogging Outside Mapusa MLA's House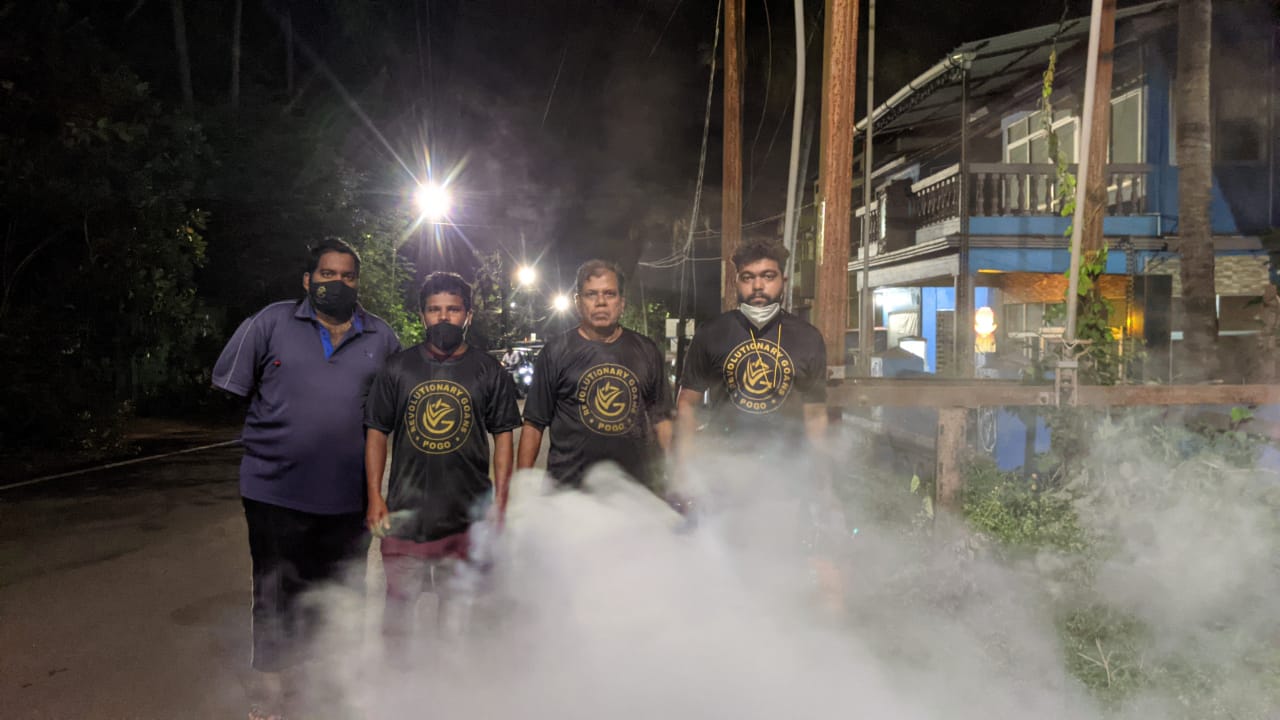 PANAJI: Revolutionary Goans team from Mapusa carried out mosquito fogging around the residence of the local MLA, Joshua De Souza after he tested positive for dengue recently.
The RG Co-ordinator from Mapusa, Rohan Salgaonkar along with his team sanitized the entire Kamat Gardens and its surrounding area at Dattawadi, Mapusa due to the increase in the number of dengue cases. The team is targeting to cover open areas, drains, grounds, and residential areas.
"There are too many slum areas in Mapusa without any toilet facilities. These mosquitoes are breading in this stagnant and contaminated water being discharged by those residing in these slums. Our team is planning to cover the entire Mapusa constituency as there are no updates of fogging to be carried out by the Mapusa Municipality," said Rohan.
While the Revolutionary Goans Chief, Manoj Parab highlighted that reports of dengue cases are slowly trickling in across the state. "Mosquito's breed wherever they can and carry the sting of dengue. We have launched this fogging drive across the state a few months ago to prevent the spread of mosquito-related diseases," said Manoj.
Revolutionary Goans firmly believe that this activity will help to bring down the number of Malaria and Dengue cases in the state.