Police Visit to residences in view of senior citizens Day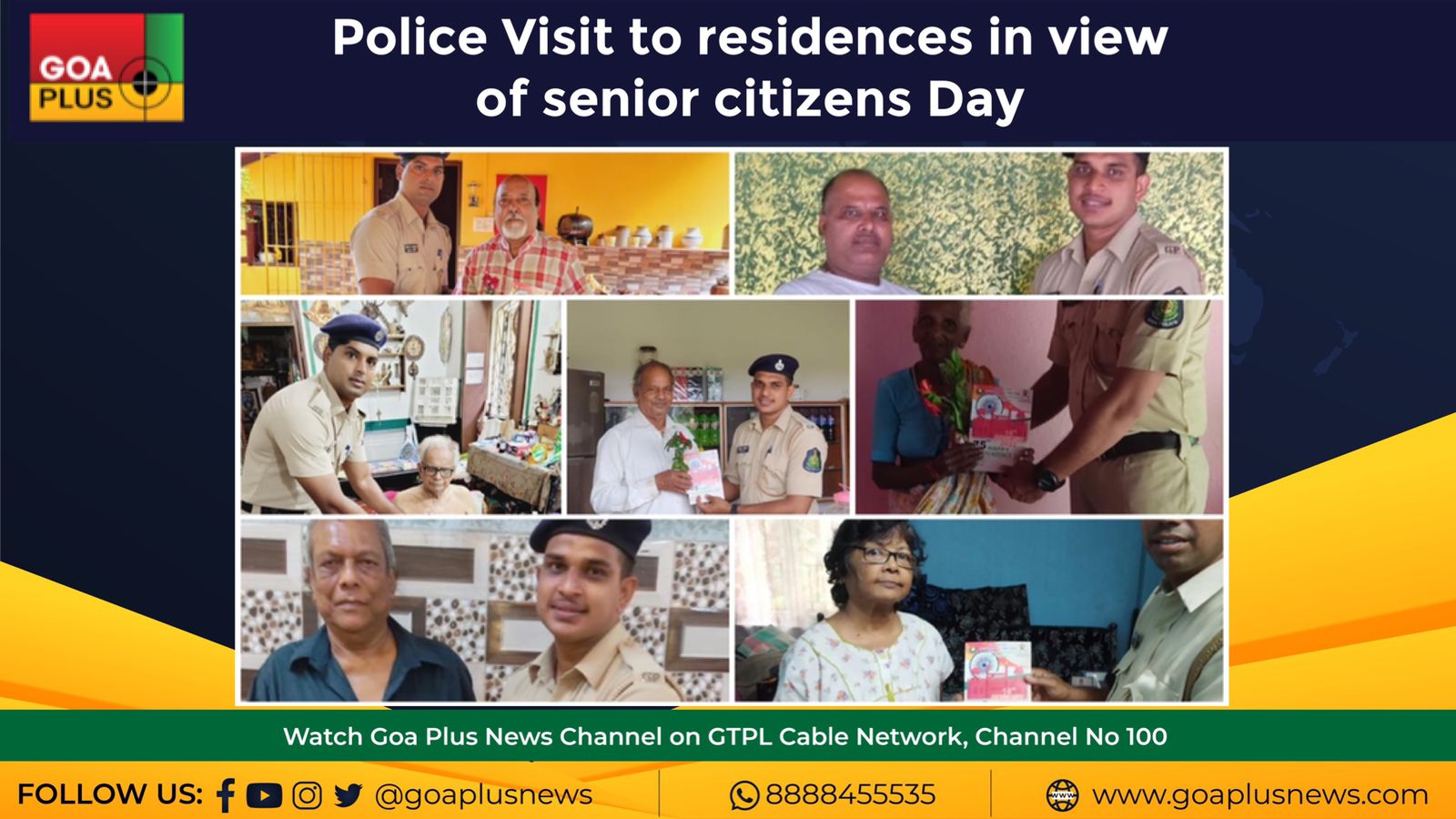 Panaji- In view of Senior Citizens Day being celebrated all world over, Mapusa Police sub division staff visited the residences of over 150 senior citizens staying in the jurisdiction of Anjuna Police Station, Mapusa Police Station and Colvale Police Station.
As per SDPO Jivba Dalvi the senior citizens were gifted flowers and greeting cards and were given the message of DGP of Goa Police Shri. Jaspal Singh, IPS.
This intiative has been stattted this year wherein during all major celebrations the senior citizens will be visited and gifted greeting cards with a message from DGP Goa. It will lead to more trust and a felling of belongingness within the seniors citizens with regards to police staff.
SDPO Dalvi emphasised on improving the police and senior citizens relations and further stated that they will make sure that this timely visits go uninterrupted.