NSUI to protest in front CM's residence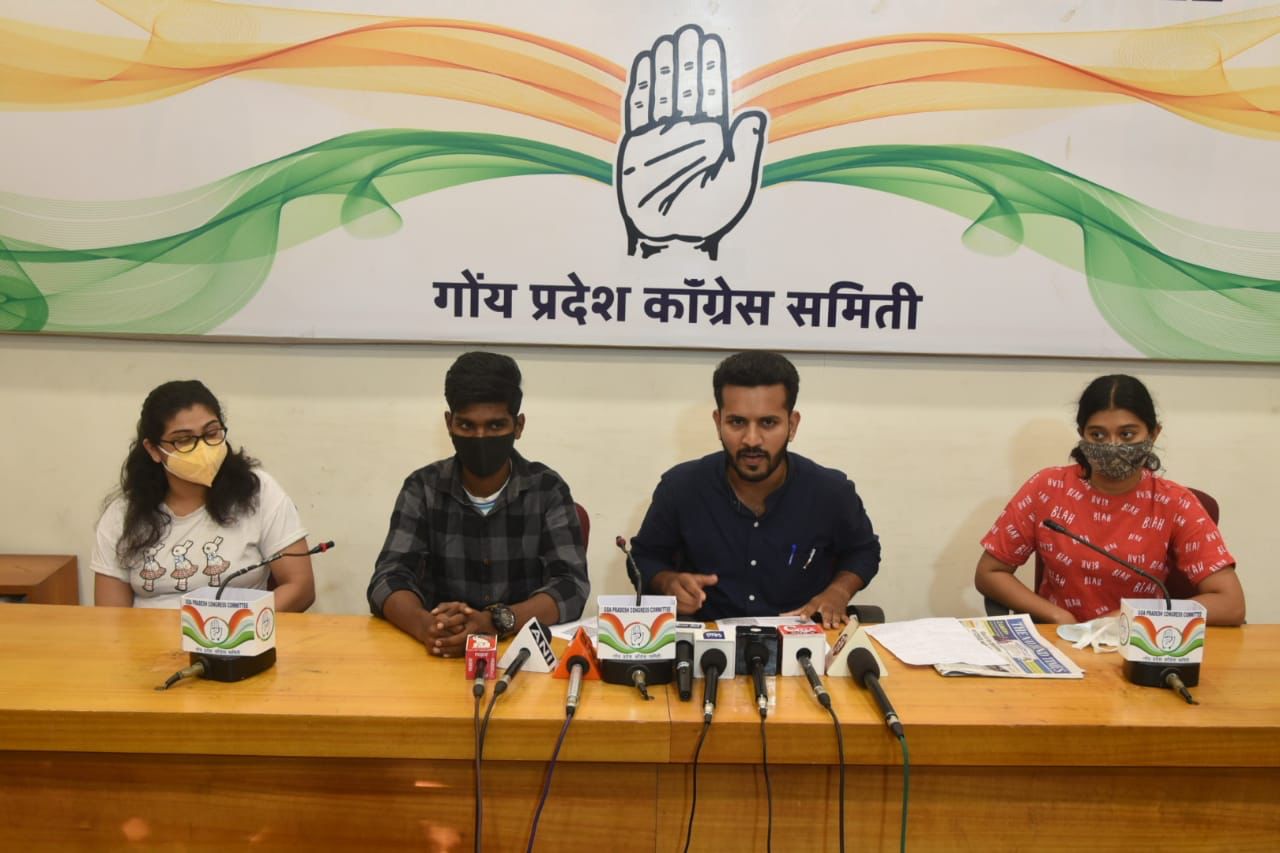 PANAJI: Naushad Chowdhari, State President of NSUI Goa, has warned to protest in front of Chief Minister's residence, if BJP government fails to conduct online examination for student community on account of increasing cases of COVID.
Chowdhari along with final year's students of various colleges, on Thursday gathered at Goa University and demanded to conduct online examinations.
"Goa University officials are telling us that if an online examination is conducted then students will face problems getting jobs. Here, COVID is spreading every passing day to thousands of people. Our priority here is first to save our lives and not to get jobs." Chowdhari said.
"Who will be responsible if someone gets infected to COVID during an offline examination and if they succumb to it." He questioned.
He said that there would be danger to the life of parents if students are infected with COVID.
"Vice Chancellor has assured us to conduct an online examination if the Chief Minister gives nod. Hence, I request the CM to take decision over it within one day, else we will protest in front of his residence." He said.
Chowdhary had recently submitted a memorandum to concerned offices demanding online examinations.
"Online classes should be started again to stop the spread of COVID. Omicron is more transmissible than the Delta variant. However, the Goa Government has not taken any measures to contain COVID." He said.