Congress wants sex scandal case to be investigated by SIT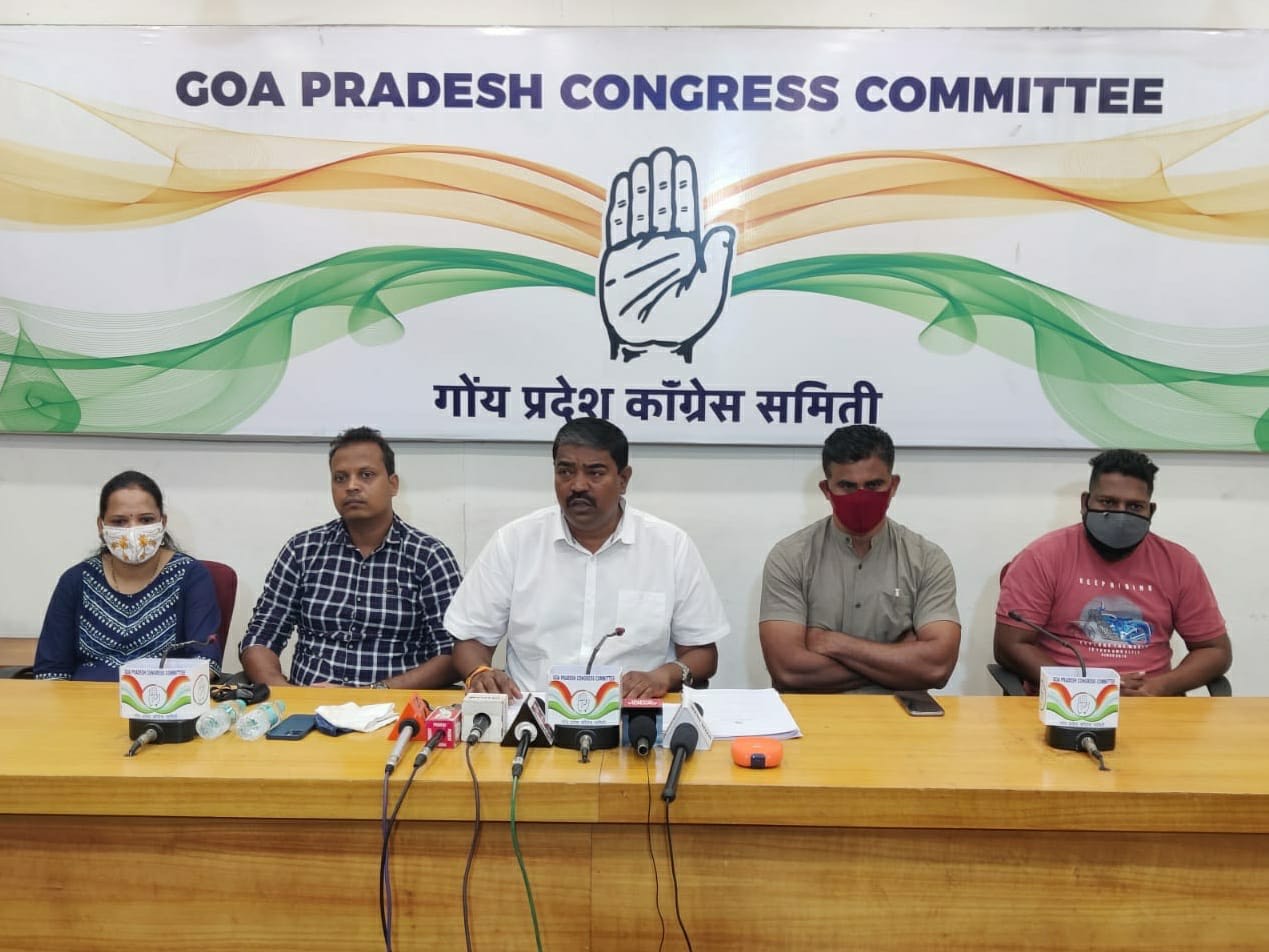 PANAJI: Sankalp Amonkar, Vice President of Goa Pradesh Congress Committee, on Thursday said that persons who exposed the sex scandal of BJP's former Minister Milind Naik are been harassed by police. "This case has not been registered. Hence, we will approach the court to seek direction and constitute SIT to investigate the case." He said. Amonkar has released two audio clips of a phone conversation between victim and Milind Naik where the latter promises to give her money every month. Activist Polji and others were present on the occasion. Sankalp Amonkar said that Mormugao constituency MLA was forced to resign after sex scandal. "Govt machinery and police force have been used to target selective people. Those who exposed sex scandal are been harassed." He said. "Police are harassing people at the behest of BJP leaders. Innocent people are being summoned at the police station. Victim is attacking these people in front of the police." He said. "BJP is pressurizing us not to go ahead with the complaint." He said. He warned MLA Milind Naik to expose him further if he continues to harass people. " I was expecting that the government will take action against him. But nothing happened." He lamented. PSI who was booked under rape and cheating case was sent to Bihar to take statement of victim. "It is surprising that PSI who is involved in sex scandal was asked to take statement of victim in sex scandal case." He said. "We had filed complain against Milind Naik on 15 December over sex scandal. But FIR has been not registered and even investigation has been not done. But after victim filed complaint against us in Bihar, Goa Police very swiftly acted against us." He said.
"why police are not summoning Milind Naik in this case and investigating it." "We will approach the High Court seeking direction to register the FIR. We will demand to investigate the matter by Special Investigation Team." He said. Amonkar said that police should check the bank accounts of the victim and her husband, who are benefited with lakhs of rupees deposits. Polji said that the victim attacked him while he had gone to the police station. "This happened in front of all the police." He said.