NSUI promises free education, internet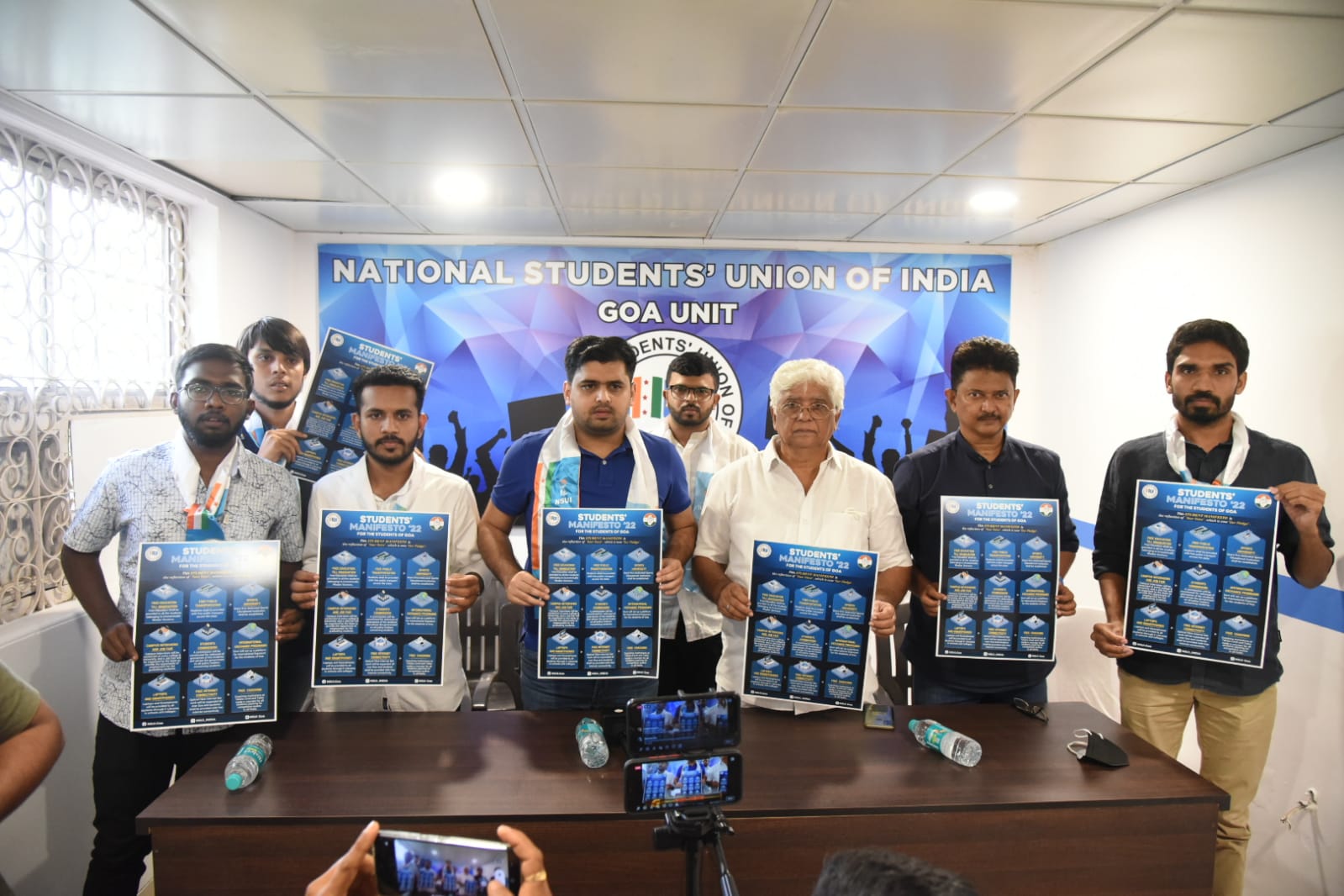 PANAJI: NSUI Goa on Tuesday opened an office in Panaji and subsequently launched a manifesto promising free education till graduation.
Former Union Law Minister Adv. Ramakant Khalap inaugurated the office. Congress Panaji candidate Elvis Gomes, NSUI National president Neeraj Kundan NSUI, Goa President Naushad Chowdhari and others were present on the occasion.
Apart from free education, free public transportation, sports university, campus interviews and job fair, Students commission, International Exchange Program, providing laptops and smartphones to students and free internet connectivity have been promised by NSUI.
Ramakant Khalap while congratulating the NSUI members said that NSUI has raised all important issues in the manifesto.
Elvis Gomes said that the student community has stressed on correct issues and that should be implemented for their welfare.
Neeraj Kundan said that the BJP government has failed to address the issues of students and youths of Goa.
"Not just in Goa but all over the country the students are extremely affected by the BJP government's negligence on all of the students' issues." Kundan said.
"Whether it be postponing exams or their policy on online classes, NSUI on every occasion had to fight and protest during COVID on every occasion when the BJP failed to address the students' issues." He said.
"Out of all 5 election going states Goa has faced the sharpest decline in employment and the educational structure of the state has been broken since BJP came to power." He said.
"NSUI after launching the manifesto will reach out to the people of Goa door-to-door taking their message. We are committed to get all these promises fulfilled by the Congress government, once it comes to power in Goa." He said.
Naushad Chowdhari said that the BJP government has done injustice to the student community by sidelining their issues. "BJP government failed to heed into our issues. Rather than resolving our issues, it resorted to lathicharge when we were demanding online exams." Chowdhari said.