AAP Goa Convener Rahul Mhambre and AAP VP Pratima Coutinho filed their candidature from Mapusa and Navelim respectively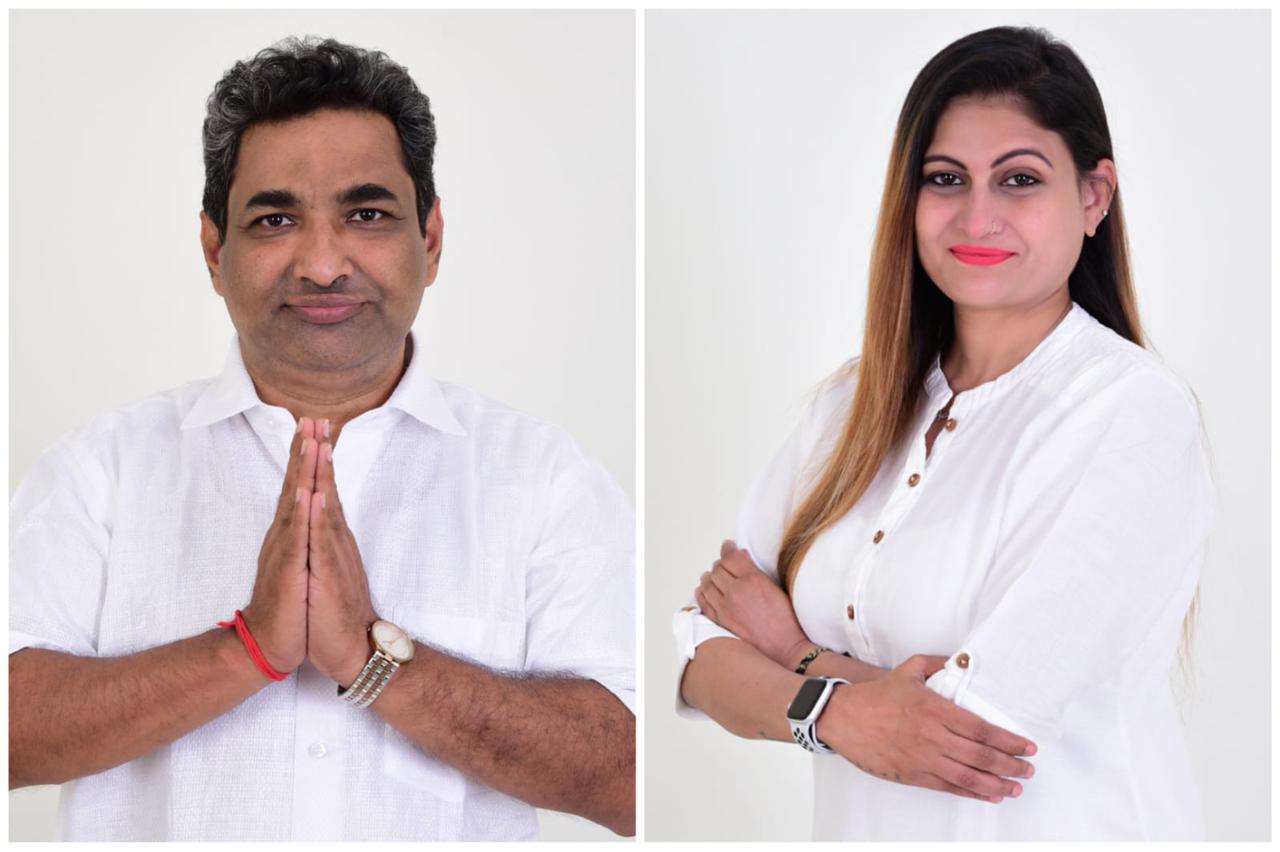 Panaji: The Aam Aadmi Party Goa Convener Rahul Mhambre and AAP candidate Pratima Coutinho filed their nominations for the assembly elections from Mapusa and Navelim on Tuesday.
Mhambre claimed Mapusa and Mhapsekars yearning for a change from the corruption and misgovernance that has engulfed Mapusa. He said, "While the city and its residents have gone from a bad to a worse state with no amenities, only the councillors have prospered these years".
"Several Mapusa youths and women joined the AAP after being inspired by the party's youth- and women-focused policies. Delhi has been completely transformed by the AAP in six years. If AAP wins power in the state, we will fulfill all our promises", he added.
He said, "In the past few years, the AAP has been the only party to address the concerns of the common individual. While others are rushing to switch parties. Take a look at the BJP's manifesto, it has been the same all these years and they will release exactly the same manifesto this election as well. I urge people to give AAP a chance to bring a change".
Coutinho said that this election is not easy. The battle in Navelim this time is between special candidates and a common candidate. She has worked for Navelim people relentlessly and she believe that this time people will support AAP.
Coutinho promised to resolve the garbage issue in Navelim on a priority basis, if she wins the upcoming Assembly elections.
She said, "Navelim is facing a tough time in combating garbage, which is seen everywhere by the side of the road. Population growth has coincided with an increase in garbage around the village for the last few years. In the absence of a proper system to deal with it, this issue has been a major headache for the panchayat as well as the residents."
"The residents of Navelim are fed up with the BJP and Congress. They are fed up of corruption and nepotism that has crept into the creation of jobs in Goa. The AAP will provide jobs to every household and monthly unemployment allowance till they find employment. 80 per cent of the jobs in private sectors will be reserved for local residents, and government jobs will be awarded on merit".