Multi-crore scam by grossly violating RERA Act – Girish Chodankar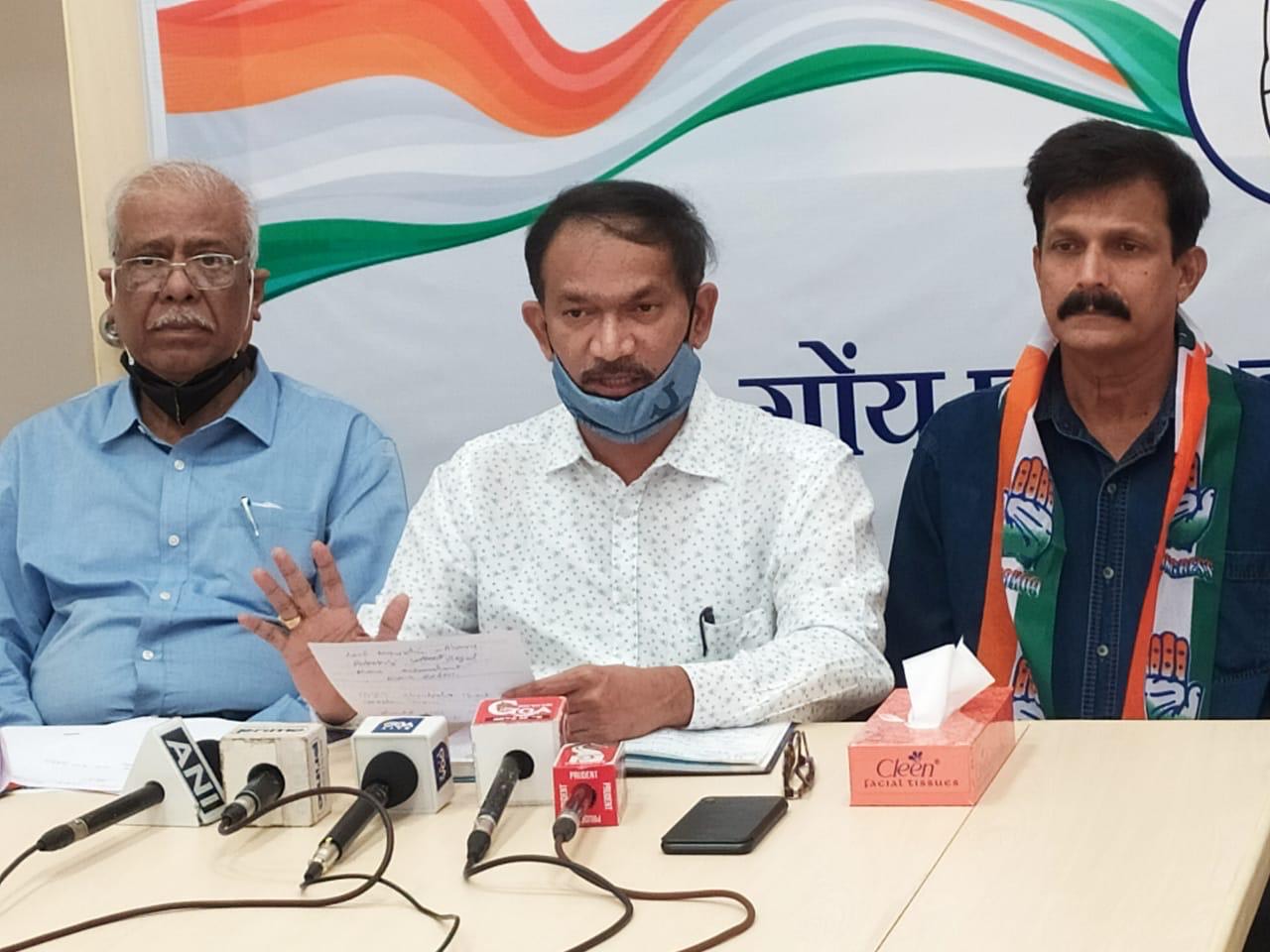 Panaji – GPCC president Girish Chodankar today demanded Prime Minister Narendra Modi to initiate an inquiry into multi-crore scam by Goa Industrial Development Corporation who violated RERA, TCP and IDC regulations while auctioning repossessed SEZ plots which were auctioned some days back by GIDC.
He addressed media along with M. K. Shaikh, Vijay Bhike, Anil Pednekar, Dattaram Pednekar at Congress Campaign office, Patto Panjim.
Chodankar said that 5,57,125 square mtr of and from alvara holders were illegally possessed by government for setting up of electronic manufacturing cluster at Tuem and PM Shri Narendra Modi inaugurated on 13th October 2016 just before last Assembly elections, which never materialised. It was developed into 60 big and small plots and as per RERA no permissions were sought by Department of Information Technology for developing the plots that were intended to be alloted to ELECTRONIC MANYFACTURING COMPANIES AS PER THE CENTRAL GOVERNMEBT SCHEME. Central government had disbursed more than 160 crores.
He said that GIDC after reposessing land from SEZ promoters developed it into smaller plots and auctioned it without obtaining approval from concerned agencies and without following due procedures and again without RERA permissions.
In 2016 Law pertaining to open spaces in respect of the industrial estates maintained by GIDC was changed and they were allowed to maintain 7.5% of the area as open space instead of 15%. In view of the same quite a good land was made available as open space requirement was reduced by 7.5% and GSIDC got 1.5 to 2 lakh excess land.
Chodankar claimed that these excess land of nearly 2 lakh were subdivided into plots and are being auctioned without due compliance of law.
He said that RERA Act, TCP provisions and IDC rules have been violated by government.
Chodankar said that while allotting the plots Minister Viswajit Rane and IDC Chairman Glan Ticlo collect Rs 2000 to Rs. 6000 per sq meter more than the actual rate per square mtr of the plots depending on the area of the plot as bribe.
"In this multi-crore scam Industries Minister Viswajit Rane and IDC chairman Glen Ticlo are involved in it. And they have done blatant irregularities and we are in possession of all documents to prove it, GPCC president said.
He said that if PM doesn't initiate an inquiry since people involved in it have violated RERA then Congress will be compelled to approach High Court.