Micheal Lobo Appointed as CLP Leader & Amit Patkar as GPCC President.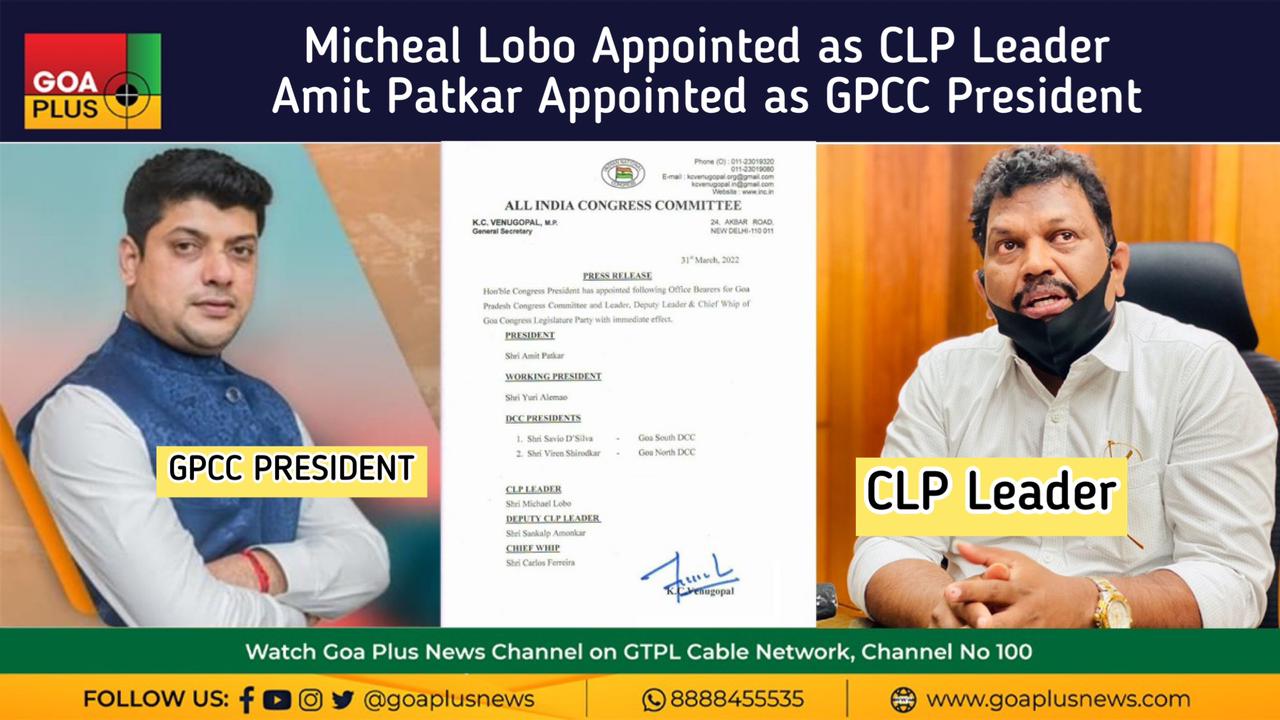 Panaji: In a Press Relese issued today by AICC General Secretary, Micheal Lobo is appointed as CLP Leader while Amit Patkar is New GPCC President, Yuri Alemao to be working president, Savio D'silva appointed as South Goa DCC President and Viren Shirodkar appointed as North Goa DCC President. Sankalp Amonkar appoited as Deputy CLP leader & Carlos Almeida was appointed as Chief WHIP.
Congress Party national President Sonia Gandhi have issued the order.