Transfer of Panchayat Secretary after surprise visit of St. Andre MLA Mr. Viresh Borkar.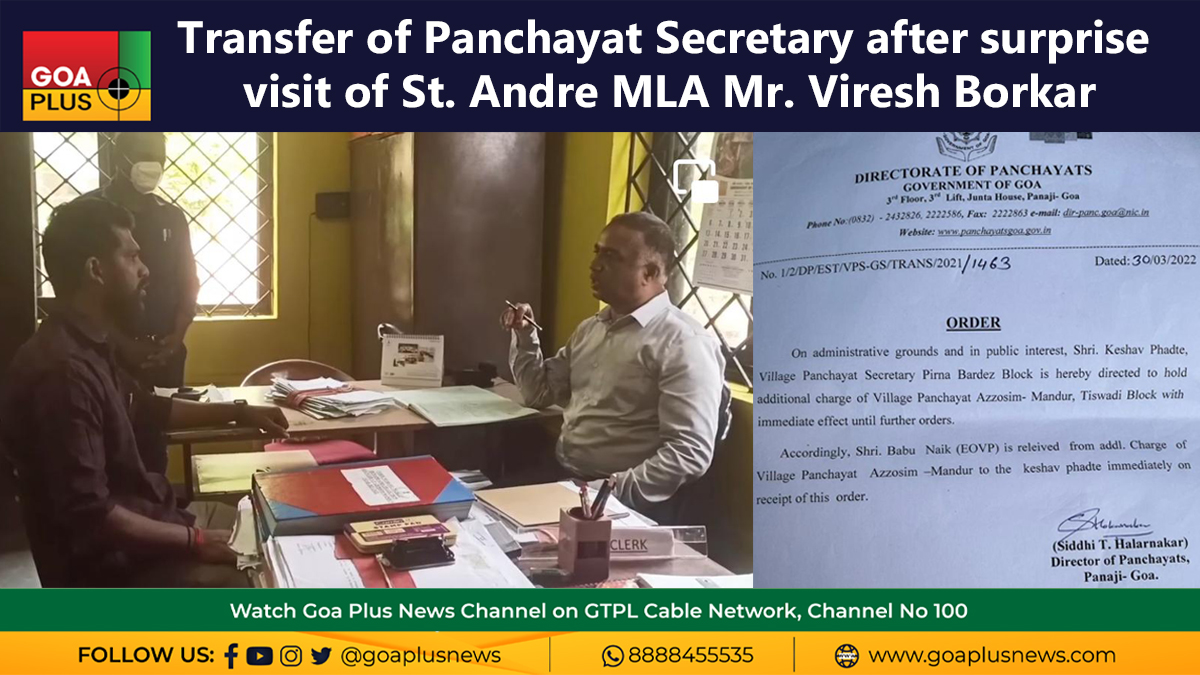 Panaji: St. Andre MLA Mr. Viresh Borkar had given a surprise visit to Azossim Mandur Panchayat and had found the Secretary missing for the past 21 days without any information and no one in the Panchayat knew about his whereabouts and was neither answering his calls. Mr. Borkar then took up the matter with BDO requesting for strict action to be taken against him as a lot of official work has been kept pending due to his absence and the locals were facing great difficulties as their work was held up due to wanting of his signature. The Secretary was holding the post for the past 7 years and was known for his negligence at work.
Effective to the Mr. Borkar's visit to the Panchayat and the complaint later lodged with BDO, the transfer orders were issued to the Panchayat Secretary who was found absent from his duty for very long time.
Mr. Borkar added that locals have been calling him and complaining about his continuous absence and harassment and it is our duty to hear the grievances of the people and find a solution to it. He further added we want our people work to be completed on time and we will not sit quiet but will work tirelessly for the betterment of our Goans.