Michael Lobo along with wife, panch members and Sarpanch's joins Congress
Congress will get 22 plus seats and will form Govt: Lobo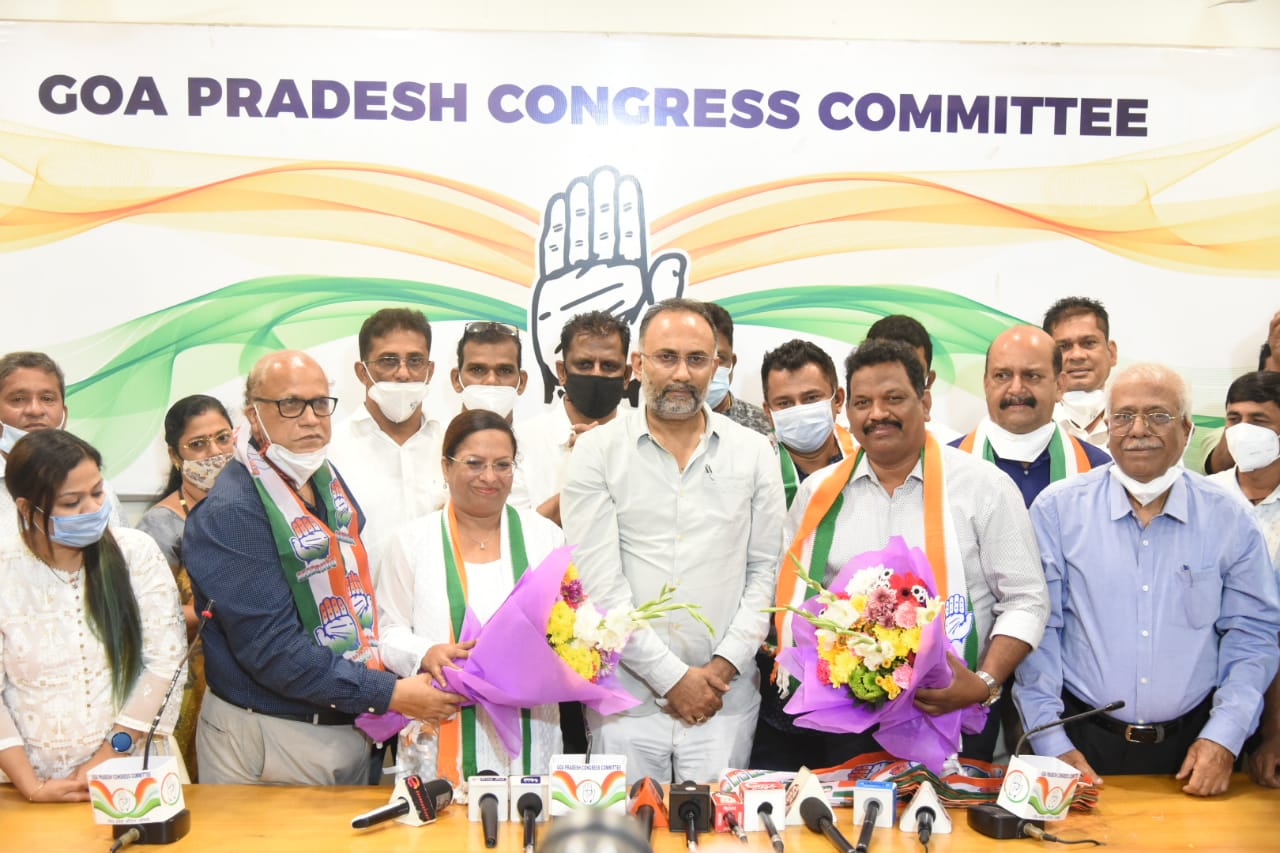 PANAJI: Former BJP Minister Michael Lobo on Tuesday joined Congress party along with his wife Delilah and said that Congress will get 22 plus seats and will give a stable government.
"I have joined Congress to take Goa in the right direction and for the welfare of the people as Goa is suffering." Lobo said.
The leader of Opposition Digambar Kamat, Congress Goa In Charge Dinesh Gundu Rao, GPCC Vice President M K Shaikh and others were present on the occasion.
Many panch members and Sarpanchas from Lobo's constituency Calangute and Siolim joined Congress.
Digambar Kamat while welcoming Lobo and his wife said that people are with Congress and people feel that BJP should not come to power again. "The decision of Michael, his wife and supporters is very correct at this juncture and as people are angry at the BJP."He said.
"Goa's scenario will change and I am optimistic that Congress will come to power. Lobo's joining has also made us stronger. " He said.
He said that leaders who have joined TMC will leave that Party. "Congress has support from people and they feel that Congress should come to power. Congress is a strong party." Kamat said.
Michael Lobo thanked Sonia Gandhi and Rahul Gandhi for his joining. "We have joined for the welfare of Goa. Poor people are suffering. Nobody is there to listen to their voices. People are joining back to Congress as they know if we want to take people in the right direction then Congress is the only option." He said.
Praising Digamabar Kamat, Lobo said that working with him will be great as he has given best for Goa. "We will get majority seats to form a government. People will have to vote for a stable government." He said.
He appealed to people not to give scope for division of votes as many other parties have come to Goa.
"I resigned from the BJP to take Goa into the right direction. Educated youths are not getting jobs. Hence we need to generate jobs for them. Even in the private sector, our youths are not getting jobs. Our traditional businesses should be survived and hence for this I have joined Congress." He reiterated.
"We will win 22 plus seats in the coming election. Future of Goa is the Congress Party." He said.
Delilah Lobo also thanked Congress leaders and said that they will create history in Shivoli constituency. "We will work hard to make Shivoli better." She said.
Dinesh Gundu Rao said that it is a happy moment as Lobo has joined Congress Party. "He is connected to the common man. He has good camaraderie in his constituency and surrounding. This will help Congress to be stronger." He said.
"Lobo has joined with great force and this will definitely help us. Congress has given a stable government in the past and we will repeat it."He said.
"People are looking for change as BJP has failed in all aspects." He said.