Rahul Mhambre details out AAP's Door to Door strategy: "Help people first, then explain the Kejriwal Model of Governance"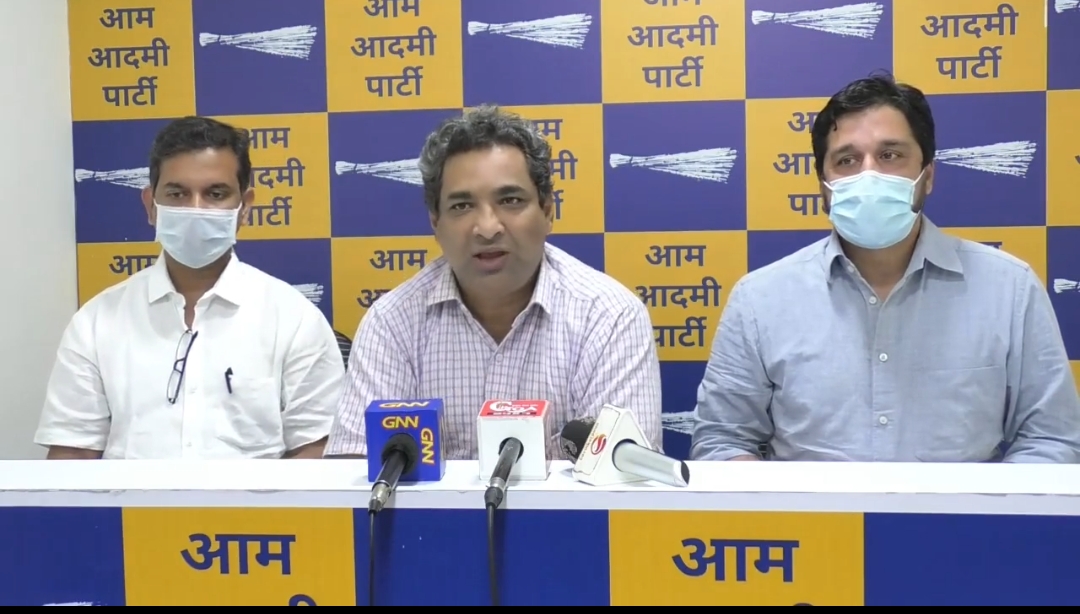 Panaji: Aam Aadmi Party Goa Convener stated on  Tuesday that door-to-door campaigning will be the most effective method of campaigning as the part of AAP's campaign. He also encouraged AAP candidates to help people first, then explain the Kejriwal Model of Governance.
While speaking to the media Mhambre said, "Aam Aadmi Party will communicate with the Goans using different communication platforms like IVR, Facebook, WhatsApp, SMS, and so on. Door-to-door campaigning is our most powerful medium, which Aam Aadmi Party will put to great use in this election".
"For AAP, an election is not a way of changing government; it is a chance to make a difference in society by eradicating corruption and establishing a system based on honesty and integrity. Our door-to-door campaign will provide us with another opportunity to serve the Goans", he added.
He further said, "AAP national convener and Delhi CM Arvind Kejriwal has announced six guarantees to the Goans until date. We will go to the public and explain the six guarantees. We will also see what kind of issues people are facing and will try to assist those facing difficulties".
Valmiki Naik, AAP vice president said, "Over the past five years, Congress has especially been stung by defections in the state. In 2017, it emerged as the single largest party with 17 MLAs in a 40-member house. Now it's down to 2. It is now clear to the Goans that voting for the Congress means supporting the BJP. Therefore, Goans are looking forward to AAP as an alternative".
"AAP has today emerged as an alternative in the state. There is a direct competition between AAP and the BJP. AAP is gaining huge support from Goans daily. According to a recent poll in popular media, the AAP will receive 27.8 per cent of the vote, close to the BJP's 29.5 per cent. I urge Goans to vote for the AAP to bring change to the state", said AAP leader Amit Palekar.