Former MLA Lavoo Mamledar joined Congress Party
Congress always gave Jobs on Merit: Mamledar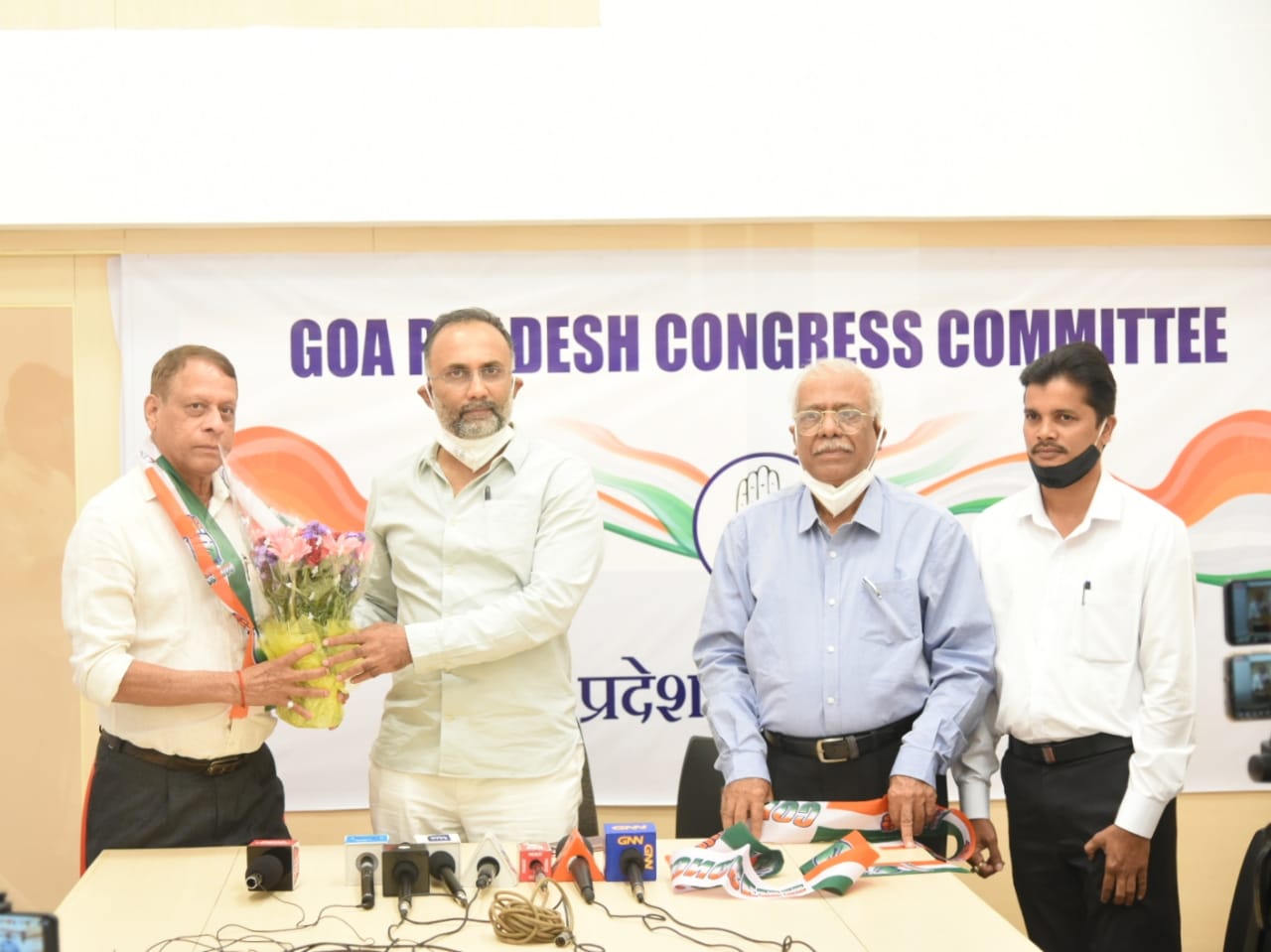 PANAJI: Former MLA of Ponda and retired police officer Lavoo Mamledar on Tuesday joined Congress Party saying Congress has been working for the people of Goa with great heart and it never got involved in selling jobs. "I joined police force during Congress regime without paying penny to anyone. Jobs were on merit then." He said.
Congress Goa In Charge Dinesh Gundu Rao, GPCC Vice President M K Shaikh and others were present on the occasion.
Speaking on the occasion Lavoo Mamledar said that he took the decision of joining Congress as it is secular party and people are attracting to this party as it takes everyone together. "Congress has been working for people from last many years. I got job as police officer during Congress regime without paying for it. Jobs were not sold then." Mamledar took jibe at BJP.
"After resigning from the post of DYSP in 2007 I joined politics and won in 2012 assembly election on MGP ticket. But I got defeated in 2017. There were some differences with MGP and hence I moved out of this party." He said.
"I feel that discipline gives success and now I find myself in good fold." He said.
"I left TMC because I didn't want to share dais with MGP leaders, who have alliance with TMC. The leaders who joined TMC will leave party soon as they are giving fake promises of tickets." He said.
He attacked Prashant Kishore's IPAC team for their luring politics. "They used to give speeches in writing and that we had to address. There was no value for my own thoughts." He said.
Dinesh Rao said that Congress has become stronger with joining of Lavoo Mamledar as he has good connect with the people of Goa.