Adv. Pratima Coutinho slams the BJP government over the delay in DSSY payments
Adv. Pratima Coutinho demands the release of pending DSSY payments within two weeks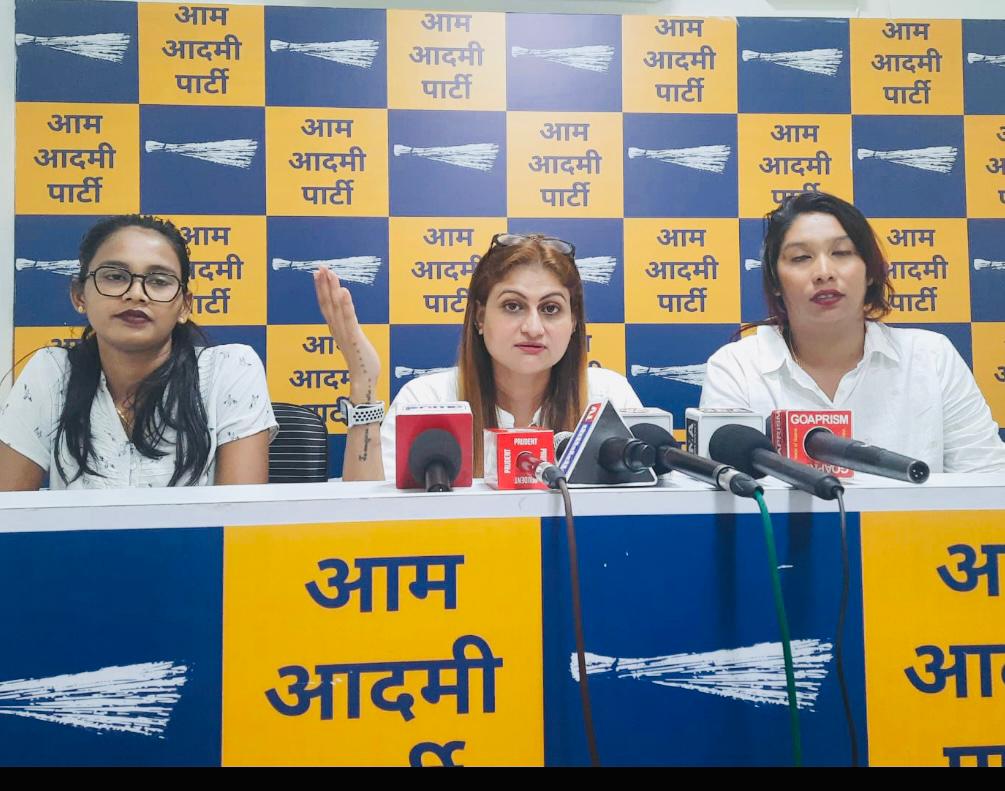 Panaji: Aam Aadmi Party Women's Wing President Ad. Pratima Coutinho lashed out at the BJP government and its Social Welfare Minister Subhash Phaldessai for not releasing financial assistance to the beneficiaries of the Dayanand Samajik Suraksha Yojna (DSSY) and demanded that the pending payments of four months should be released within two weeks.
The Dayanand Samajik Suraksha Yojana was created with the goal of providing monthly financial help to senior persons, widows, and people with disabilities. Every month, 1.37 lakh people profit from this scheme. Persons with Disabilities account for 12,000 of the 1.37 lakh people. Many of these PwDs and senior people are completely reliant on the scheme for medication and other necessities.
While addressing the media at the Party's Panaji office Coutinho said, "When the problem was raised by many individuals and the media, the new social welfare minister, Subhash Phaldessai, guaranteed that the government will shortly disburse monthly support. The amount of one month has been disbursed as a result of his assurance. Yet, the three-month monthly assistance for senior citizens, Persons with Disabilities, and widows has not been provided. Now that May has also passed, the government is obligated to disburse monthly assistance for four months".
Adding she said, "The BJP government which adheres to Antyodaya philosophy has the money for gala swearing-in ceremony and to provide 850 Rs worth of water to their high command, Amit Shah. This same government, however, is unable to provide monthly assistance to beneficiaries of the Dayanand Samajik Suraksha Yojana".
In the previous month, Subhash Phaldessai stated that his department had not paid the DSSY payments for three months due to Covid. However, the BJP has enough of money to spend on various events such as swearing-in-ceremony, Sarkar tumchya dari and election campaigns.
Coutinho said, "The basic purpose of Social Security is to ensure that people and their families' standard of living and quality of life are not adversely affected by any social or economic occurrence. And the BJP-led government has failed to deliver on that promise".
During the Covid period, the Women and Child Department received a total of 1,04,218 applications for the Ladli Laxmi Scheme, of which 74,186 have been approved and 19471 are currently awaiting approval. In addition, it has received 1,91,838 Griha Aadhar Scheme applications, of which 1, 65,724 have been approved and 12, 658 are still awaiting approval. Furthermore, dues under the Laadli Laxmi Scheme have been outstanding since 2018. Today some beneficiaries of Laadli Laxmi Scheme have got married and even have a child now, but are still waiting for the money.