Manipal Hospitals, Goa, organises Blood Donation Drive in association with Junior Chamber International and Mall De Goa Porvorim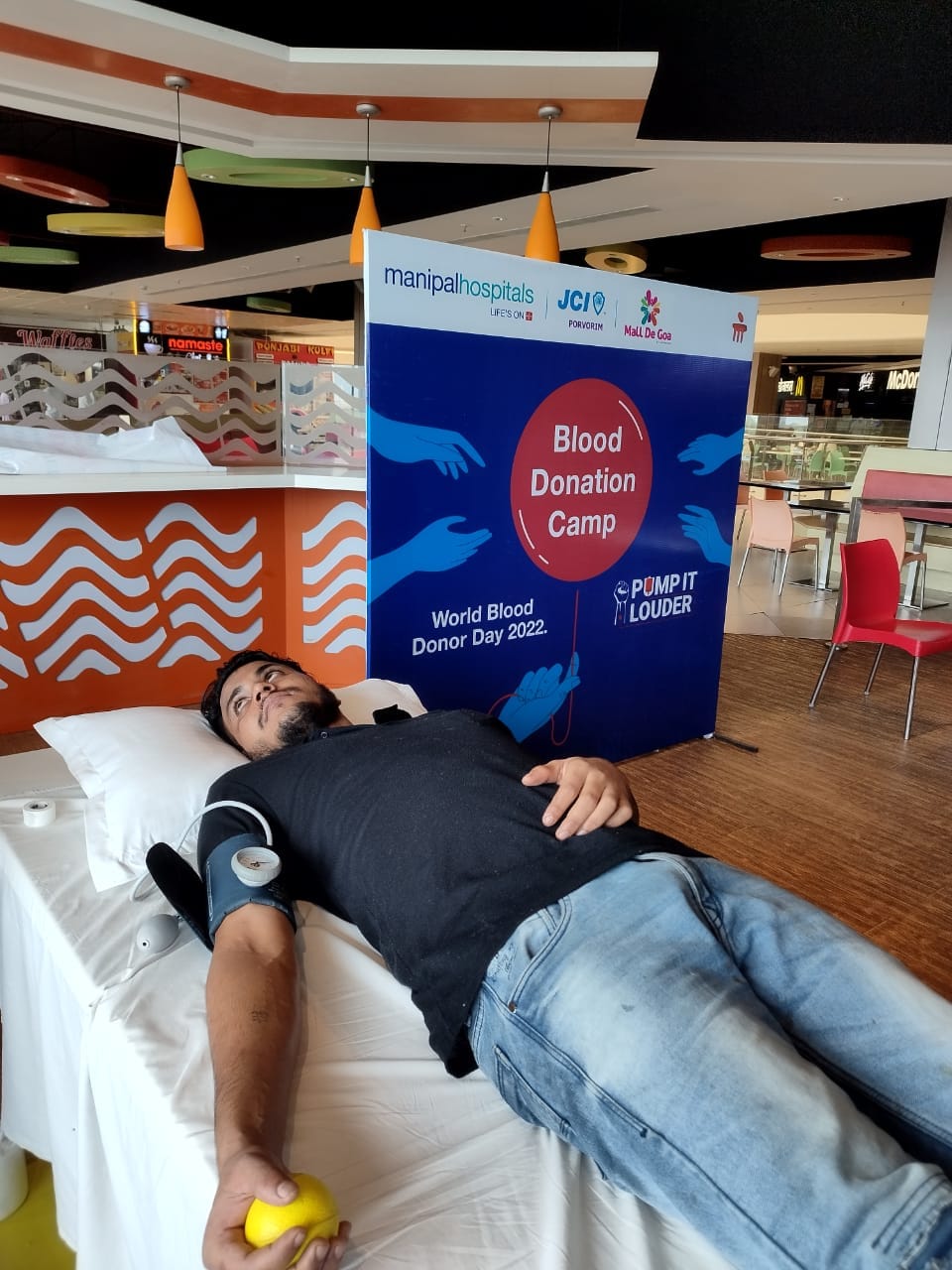 Goa, 14th June 2022 – On the occasion of World Blood Donor Day, Manipal Hospitals, Goa, successfully organised a blood donation drive at the Mall de Goa, Porvorim, in association with the Junior Chamber International (JCI) and Mall De Goa [Porvorim]. This awareness camp program endeavours to educate people across the city on the importance of blood donation and encourage them to come forward and help save lives.
As per reports, every day 12,000 people in India die due to a sheer lack of donated blood. A study titled 'The clinical demand and supply of blood in India: A national-level estimation', shows a demand-supply gap of 2.5 donations per 1,000 eligible persons. This indicates our country is short of around one million units of blood.
The gap emphasises the need for sustained and concerted efforts from all stakeholders, and for raising the level of awareness with regard to the current scenario in India. To address this state of affairs, the hospital initiated the drive, which saw over fifty people donate blood and receive a 'Donor Privilege Card'.
The Donor Privilege Card is issued to those who donate blood at Manipal Hospitals, Goa and blood donation camps organised by Manipal Hospitals. This card entitles the cardholder to avail privileges on OPD consultations, Lab, Radiology, IP and Health check-ups at the hospital. This card will be valid up to a period of one year from the date of issue