AAP submits memo to DGP over rising crime cases; demands crime be curtailed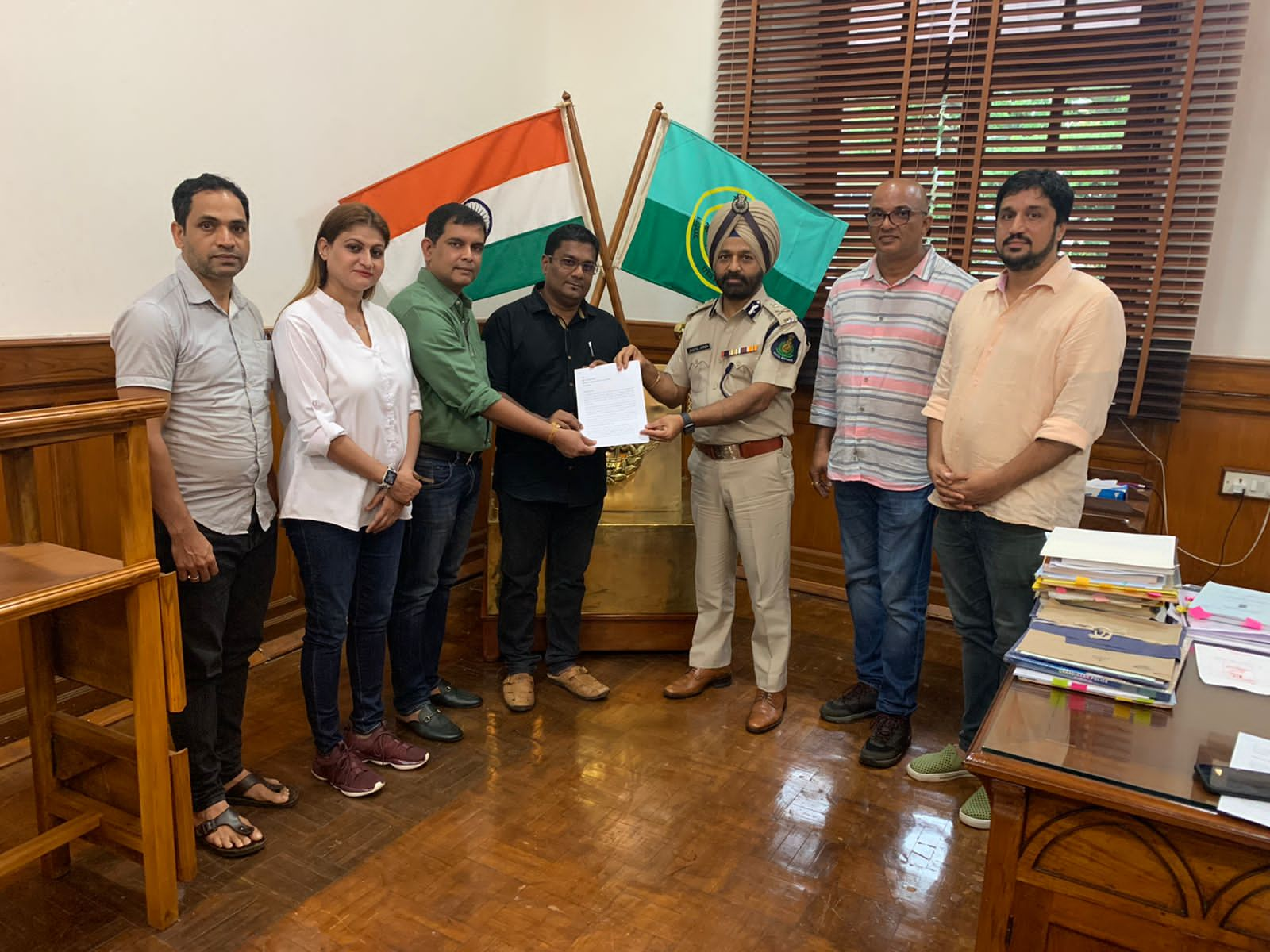 Panaji: Expressing concern over the deteriorating situation of law and order in the state the Aam Aadmi Party President Adv. Amit Palekar on Friday submitted a memorandum to Director General of Police Jaspal Singh and demanded strong action against the culprits who indulged in the heinous crime.
Also present were AAP Benaulim MLA Capt. Venzy Viegas, AAP Vice President Valmiki Naik and Sandesh Telekar Dessai, AAP Women's Wing President Adv. Pratima Coutinho and AAP Chief Spokesperson Rajdeep Naik.
AAP has pointed out that the number of criminal cases in the state has increased significantly in the last month. The recent spate of murders, sexual abuse cases, and the rise in crime will dent Goa's image as a safe tourist destination. Increasing crimes indicates total collapse of law and order and this will affect tourism and other sectors, further dragging down the economy.
Around seven incidences of sexual abuse have been reported in the state in the previous month alone. Besides 2-3 incidences of sexual abuse had been recorded in the first week of June. According to media reports, every month in the last two-three years, Goa has registered five sexual abuse instances on average. Kidnappings, murders, and sexual assaults against women are on the rise. This is alarming, and the government should take strong measures to stop it and safeguard young girls.
The tourism industry in Goa is losing ground to the criminal element. The tourism sector being a pillar of our economy, a dubious distinction of not being women-friendly will negatively affect the tourism industry. If these tendencies aren't tackled urgently with a strong socio-political thrust, the day will not be far when tourist footfalls will stop reverberating in Goa.
AAP President Adv. Amit Palekar said that although Goa Police Department has effectively uncovered crimes and has taken appropriate action, it is critical to adopt preventative measures. The Goa Police needs to instil confidence among the people and also among tourists who visit Goa.
AAP Women's Wing President Adv. Pratima Coutinho asserted that the biggest issue plaguing the police force is political interference. She said, "In the last couple of months, the crime detection rate was good, but the state has lagged in the area of crime convictions. It's because of the amount of political interference. Thus, I request that CM Pramod Sawant look into this matter and give the police department free rein to investigate".