Make Public Power Losses Exhibited in Performa Account Based on DCB Statement of All Divisions of Power Dept. Before Increasing Power Tariffs- Yuri Alemao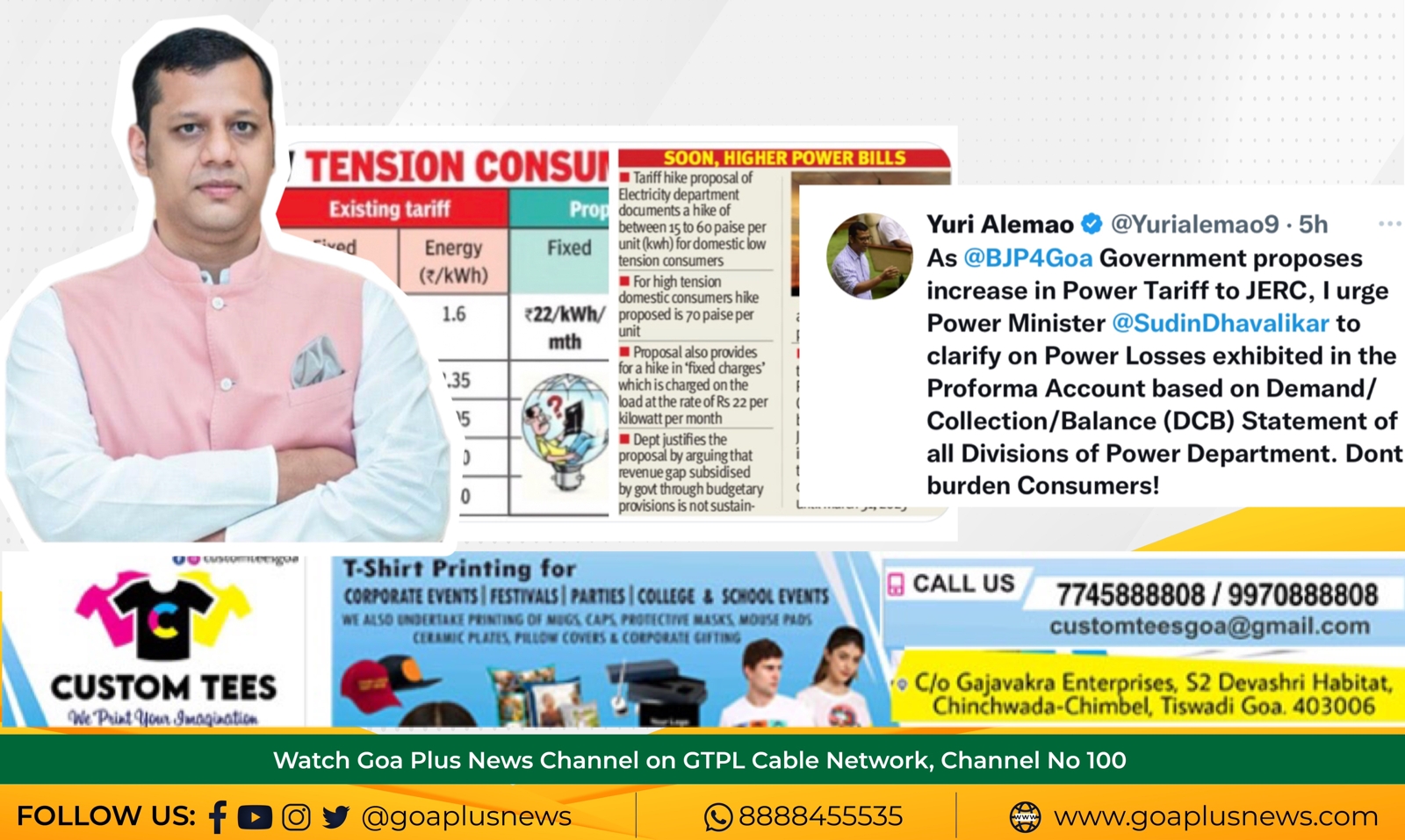 Panaji – As BJP Government proposes increase in Power Tariff to Join Electricity Regulatory Commission (JERC), I urge the Power Minister Ramkrishna Dhavalikar to make public Power Losses exhibited in the Proforma Account based on Demand, Collection, Balance Statement of all Divisions of Power Department, demanded Leader of Opposition Yuri Alemao.
Reacting to the Proposal of the State Government to hike the Power Tariff in Goa by almost 6%, Leader of Opposition said that the Government should not burden the Consumers for the Department failure to assess and control the power losses.
The insensitivity of BJP Government is clearly visible in the proposed hike in tariff ranging between 15 to 60 paise per unit for domestic low tension Consumers and 70 paise per unit for high tension domestic Consumers. The people are just recovering from the huge economic blow which they suffered during the Covid Pandemic. This is surely not the right time to burden them, stated Yuri Alemao.
I will file my objection to the proposed Tariff Hike before the Secretary, Joint Electricity Commission and will also remain present for the Public Hearing. I appeal to all the Elected Representatives like Panchayat Members, Councilors to file their objections before the stipulated date of 24th January 2023, stated Yuri Alemao.
Government has completely failed to control the Power Losses in the State. There is no mechanism available with the Power Department to raid the power guzzling Units in various Industrial Estates who are involved in Power Theft. I want to remind the Power Minister that his Department was once in Profit. He should take steps to bring it back in profits, Yuri Alemao stated.