Congress to make awareness of Mhadei across state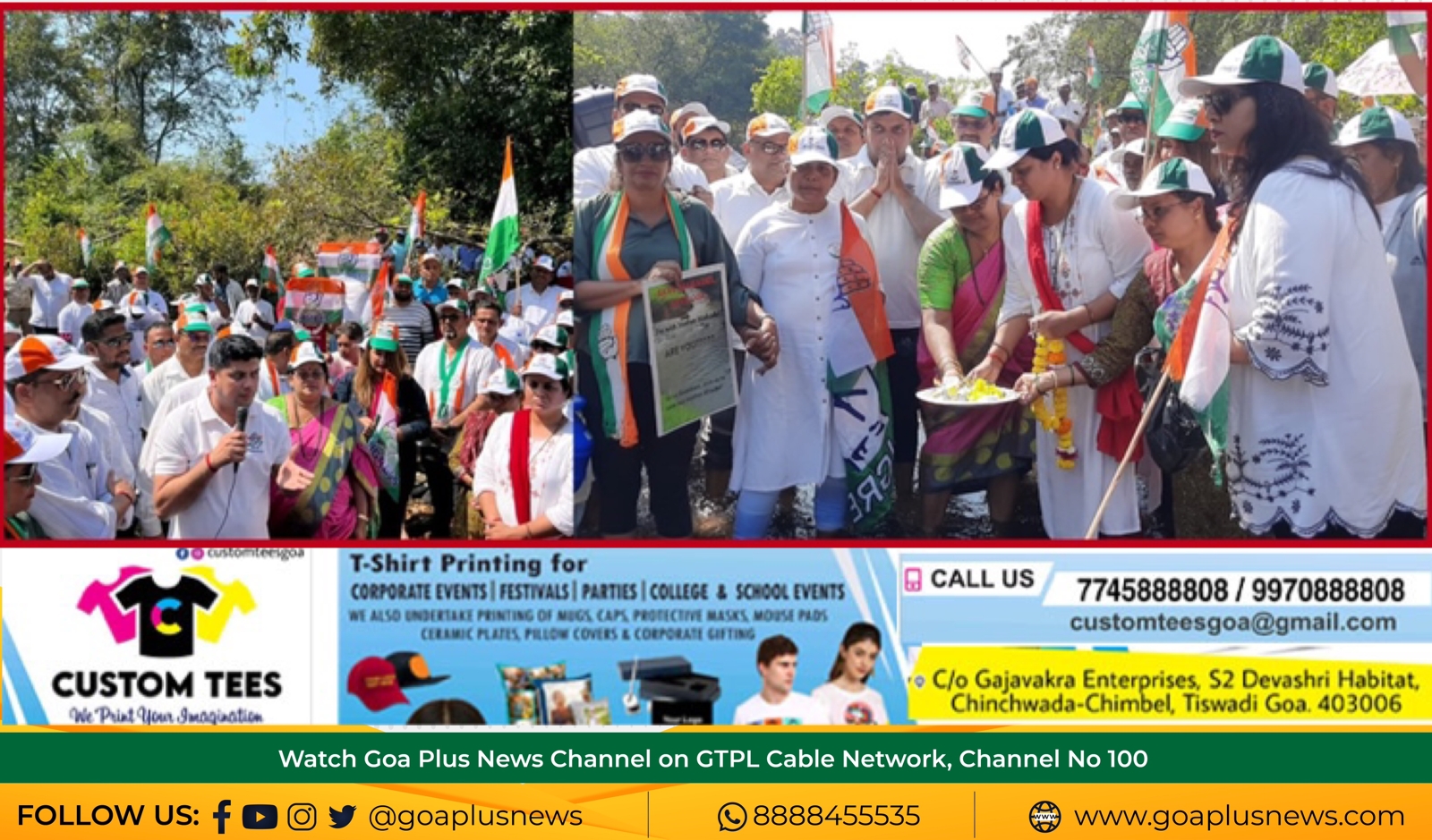 Panaji: Congress on Sunday worshipped river Mhadei at Nanora Valpoi and sought blessings to spread awareness about fighting for its existence.
Under the program 'Mhadei Jagor' Congress workers from across the state had gathered to seek blessings of Mother Mhadei by performing Pooja for the success of Peoples movement which will begin on 16th January at Virdi Amona in Sankhelim Constituency.
GPCC President Amit Patkar, MLA Carlos Alvares Ferreira, and other office bearers and workers were present on the occasion.
According to Amarnath Panjikar, water collected in 'Kalash' from the river Mhadei at Nanora will be taken to all the areas of Goa and will try to make people aware of it. "people should know the impact of present development of Mhadei diversion. If Karnataka is successful to divert this water, then Goa will suffer and will not get potable water. We will visit every visit and city to make people aware of this issue," Panajikar said.
He said that as union government has approved the Detailed Project Report of Karnataka for the disputed Kalsa-Banduri dam project, people of Goa will have to fight to get it withdrawn.
He lambasted the government stating it failed to protect Mhadei, which is called mother. "We need to know the importance of Mother Mhadei," he said.
MLA Carlos Alvares Ferreira that our enemy is one who is robbing Mhadei. "I appeal to people to come forward and support this movement. We need to save Mhadei," he said.
Amit Patkar also appealed to people of Goa to support the movement and to remain present for the public meeting Sankhali on Monday. "Congress has been always vocal in regards to the issue of Mhadei. Even now we will fight for the cause and will save our Mhadei," Patkar said. General Secretary Pradip Naik was the coordinator for the Program.