Kejriwal's schemes are with hidden agendas: Congress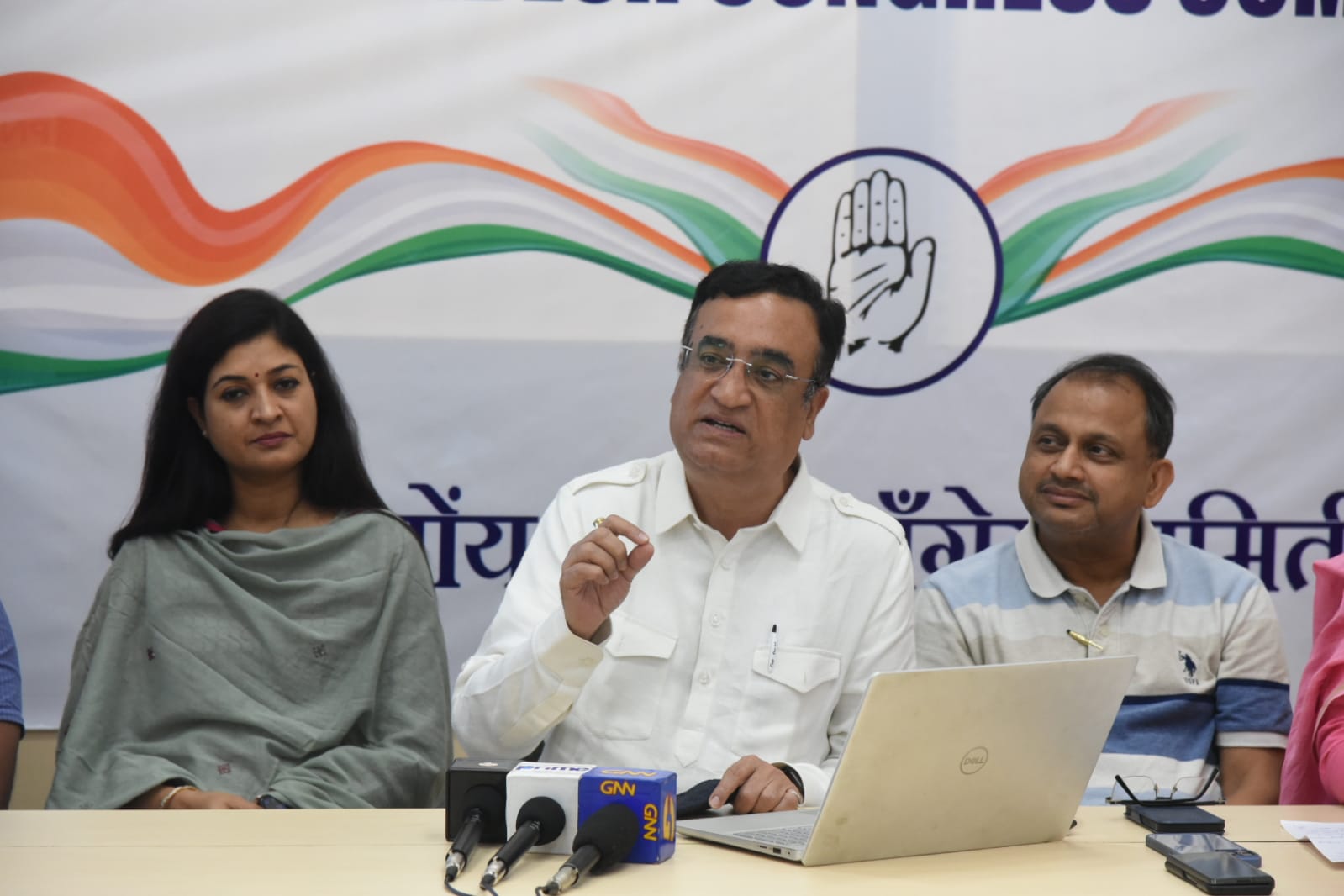 PANAJI: AICC General Secretary Ajay Maken on Saturday said that AAP's Delhi model is filled with inflation and hidden charges on electricity bills. "Arvind Kejriwal is giving false promises to Goan, as he has failed to deliver in Delhi."He said.
Ajay Maken on Saturday addressed a press conference in Panaji and said that Kejwriwal is trying to hoodwink people of Goa.
AICC Spokesperson Alka Lamba, Congress leader Ragini Nayak, GPCC Spokesperson Tulio De Souza and Sunil Kawthankar were present on the occasion.
"Kejriwal had announced plans to create 8 lakhs jobs in 2015 year. But he has failed in it. Here in Goa he promises to give unemployment dole, however this scheme is not implemented in Delhi." Maken pointed out.
"His free electricity is another false promise given to Goans. Delhi's power tariff is very much costly. Hence, it is clear that he is just trying to attract people to his party." He said.
"AAP's Mohalla Clinics were closed during COVID times. Many COVID patients died in Delhi due to mismanagement by the government." He said.
"Mortality rate of COVID deaths was the highest in the country." He said.
He said that the budget over the health area gets lapsed every time in Delhi. "He has not built any new hospital in Delhi. All the existing 39 government hospitals were built by Congress government." He said.
Ragini Nayak said that BJP blames victims if any crime against women takes place. "BJP government in Goa has failed to give a safe environment to the women. Crime against women is increasing here every passing day." She said.
Nayak said that the Congress party will establish more women police stations in Goa and will give security to women.
"I am confident that Congress will form a government in Goa." She said.