"Make a change in Mapusa this year" Trinamool Congress-MGP alliance is the only option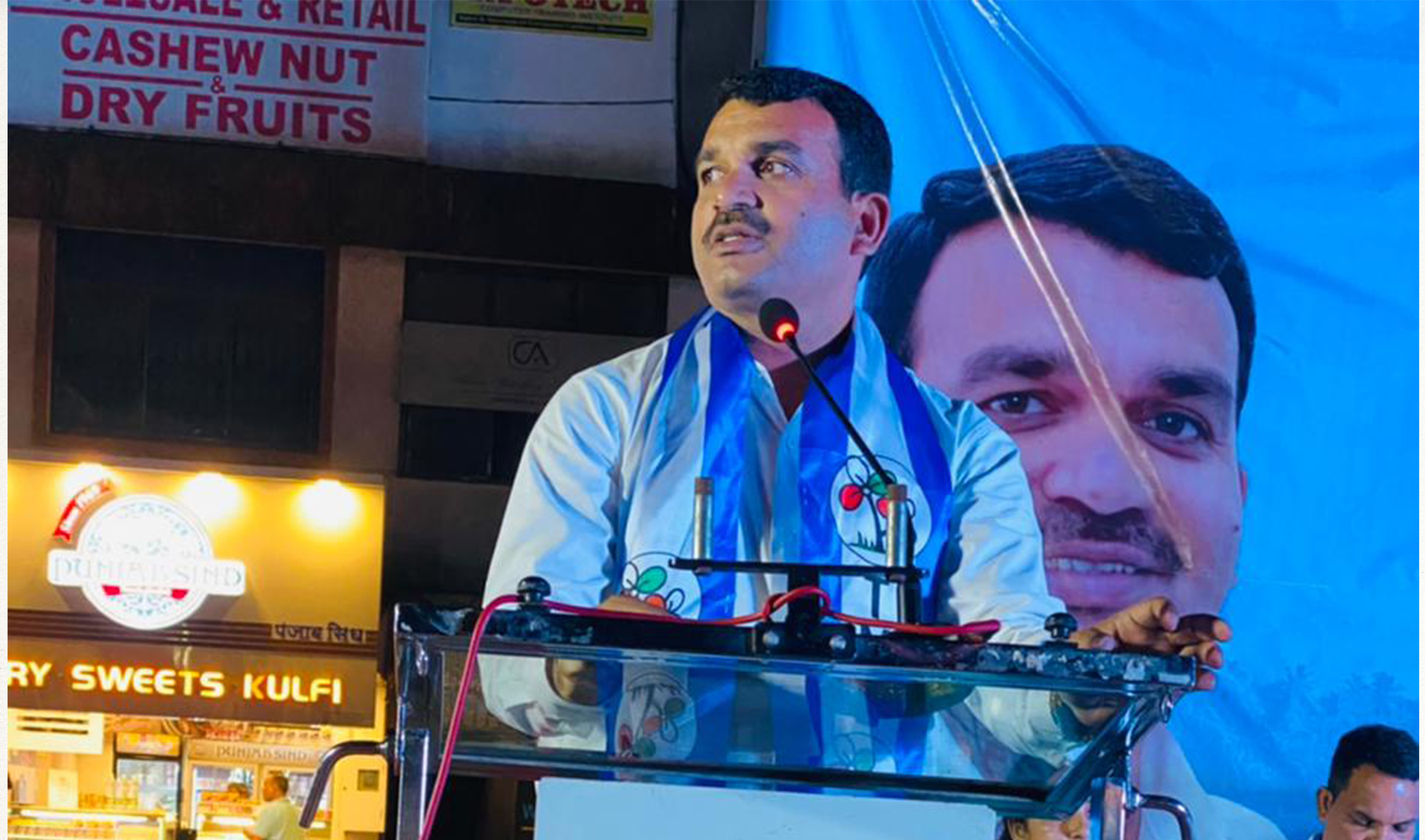 If Mapusa is to be developed, then the Trinamool Congress-MGP is the only option. Mapusa has not developed in the last 22 years. One MLA was repeatedly elected for 20 consecutive years and his son was always given a chance. But change is needed this year. I hope Mapusa people will not miss this opportunity, appealed Mapusa Municipal Councilor and Trinamool Congress candidate from Mapusa, Adv. Tarak Arolkar.

Mapusa people are being ridiculed as foolish across the state. Because, in the last 20 years, there has been no bus stand, no market, no joggers park. But, the helipad is ready in two days. Even then, the people of Mapusa joke that they will trust the existing MLA again! This has gone viral on social media. This is an opportunity for the people of Mapusa. Adv. Arolkar said that a clear message should be sent to the state that the people of Mapusa are not fools. He was speaking at a public meeting held at the taxi stand at Mapusa. The meeting was well attended by all locals. Mapusa was a commercial center in Goa. Items not available anywhere in the state were available in Mapusa. But today, things have changed. Today we do not even have a good quality market. A bus stand has been built, like a joke. Now is the time for change, said Adv. Arolkar. Also present on the occasion were Lok Sabha MP and Goa Pradesh Trinamool Congress in-charge Mahua Moitra and other dignitaries. In the 2017 elections, the Congress could not form a government even after the Goans voted for it. Now the people of Mapusa have a good opportunity. she appealed to them to give impetus to the development of Mapusa by electing a candidate like Adv. Tarak Arolkar.

The Trinamool Congress party is rumored to be an outsider. So, whether BJP, Congress, Aam Aadmi Party are the original parties of Goa, Moitra asked.

The situation in the country today is not conducive for minorities. Attacks on Christians have increased in the country. The Christian, Muslim minority is not safe in the country today. BJP is working to disrupt religious harmony in the country, said Moitra.


The Election Commission and the police system are being misused by the BJP. While our meeting was going on, the police came and stopped it and also removed the mic. So, we had the meeting of Prime Minister Narendra Modi in Mapusa where there was a large crowd present. But, knowingly We are being targeted. Because even at our meeting a large number of people were present, a locals. Now people should answer this on 14th February, appealed Adv. Tarak Arolkar.